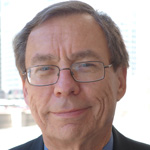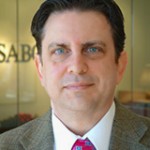 LAW
Werner Sabo, FAIA, CSI, and Shawn Goodman
In the past few years, some courts have made it increasingly difficult for architects to win copyright infringement claims. There appears to be skepticism about what is original and, therefore, what is entitled to protection.To review, a work is given copyright protection from the moment it is put into a tangible form. For instance, when the architect draws some lines on a piece of paper, this expression is automatically given copyright protection. An idea is given no copyright protection until put into a tangible form, such as a drawing. The drawing is the expression of the idea and is given copyright protection by the Copyright Act, unless, however, the drawing is not original. If the architect merely sketches what someone else has already drawn, the element of originality is missing and there is no protection.
One of the elements of a copyright infringement action is "copying." If you have not copied someone's work, you have not infringed. Since direct copying is often difficult to prove, courts have come up with a method of proof that consists of two elements: access and substantial similarity. To have a chance of prevailing, you must show the alleged person had access to your work (i.e. the accused's client was also your client and had copies of your drawings), and demonstrate the work is substantially similar to yours. Of course, substantial similarity is subjective. Courts have recently made this a much more difficult problem.
A case demonstrating this is Nova Design v. Grace Hotels. The plaintiff was an architect who had designed a Holiday Inn Express. The owner and architect had a falling out and the owner hired another architect to complete the project. The original architect sued the owner and others for copyright infringement. The trial court granted summary judgment to the owner and the appellate court affirmed.
The problem with the architect's claim was the failure to identify what was original in the drawings and thus protectable under copyright law. The design was based on prototype drawings prepared by Holiday Inn. Those drawings, of course, did not belong to this architect. He could claim those elements of his drawings that were original to him, but even then there are limits.
For instance, the architect added an additional floor to the prototype. This, the court found, was not original and did not deserve copyright protection. Other elements claimed to be original were the result of requests from the owner accompanied by graphic designs. The court found there was no creative element to these features. Since the aspects of this architect's designs that went beyond the prototype were insufficiently original to qualify for copyright protection, the claim for copyright infringement failed.
In another case, Zalewski v. Cicero Builders, an architect sued for copyright infringement, asserting he had created and licensed various designs for colonial homes to two construction companies, but the designs were infringed upon when contractors used them after the license expired. The architect alleged the defendants, using other architects to create infringing designs, had copied the overall size, shape, and silhouette of his designs, as well as the placement of rooms, windows, doors, closets, stairs, and other architectural features. The trial court granted judgment in favor of the defendants and an appeal followed.
To find infringement, the appellate court explained, there must be wrongful copying. Not every portion or aspect of a copyrighted work is given copyright law's protection. Copying those aspects of a work is not wrongful. In this case, the defendants copied only the unprotected elements of the architect's designs. The court conducted a lengthy examination of the design and explained why most of the elements deserved no copyright protection. For instance, many of the similarities between the plans are a function of consumer expectations and standard house design generally. Since the design was for a colonial home, most of the elements are features of all colonial homes, such as the placement of the front door in the middle of the house.
The court also stated "plaintiff makes no attempt to distinguish those aspects of his designs that were original to him from those dictated by the form in which he worked." It further stated, although the plaintiff had undoubtedly spent many hours on his designs, as long as the plaintiff adhered to a pre-existing style, his original contribution was "slight—his copyright was thin." The court thus set a high standard for proving such a copyright infringement case.
While other courts might make it less difficult for architects to prove copyright infringement, there are some lessons to be learned from these cases. First, proving infringement where the design is of a 'standard' house may be extremely difficult, and filing such a suit should be undertaken only after very careful consideration. If, on the other hand, the design is very novel, it would likely be much easier to convince a court an infringement has taken place. There must be an extensive and thorough analysis of what can be considered original and which of those original elements were copied or copied and modified.
This list of similarities and differences must then be viewed as one of these courts might view them before a decision is made to bring a copyright action. It is likely future courts will expand on these decisions and a definite trend established, either favoring copyright protection for architects, or gutting such protection to a significant degree.
Werner Sabo, FAIA, FALA, is an architect, attorney, and partner at the Chicago law firm, Sabo & Zahn. He is the author of Legal Guide to AIA Documents, now in its fifth edition, published by Wolters Kluwer. Sabo can be reached at wsabo@sabozahn.com.
Shawn Goodman is an attorney at Sabo & Zahn. He can be reached at sgoodman@sabozahn.com.