A View With Some Room: Steel windows accommodating high performance
March 31, 2016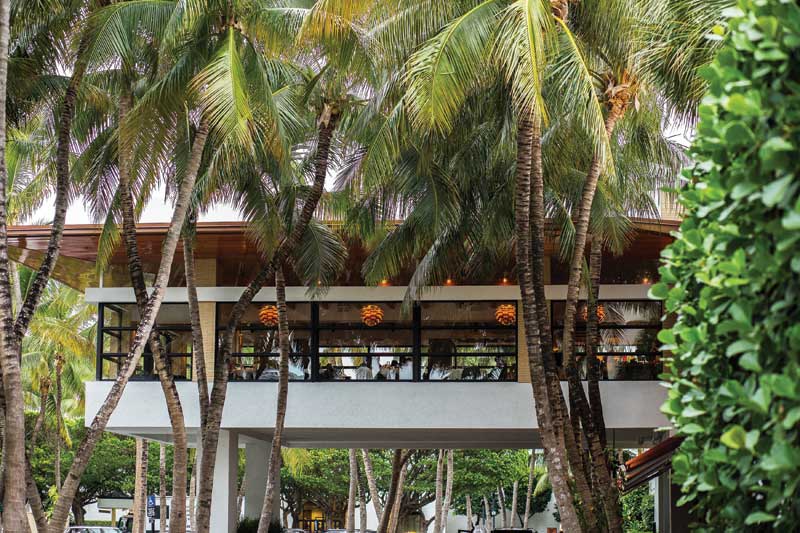 by Brian Whalen
The most prized types of windows and doors—composed of custom, handcrafted, solid, hot-rolled steel—grace innumerable luxury residential, commercial, cultural, institutional, and historically prominent structures across the United States.
These modern products offer an unmistakable visual impact from both sides of the glass. The glazing is clear and unobstructed from the inside looking out because the inherent strength of the steel profiles affords narrow profiles and accommodates the largest glazing panels of any window available. These thin frames are one of the most desirable aspects of solid, hot-rolled steel. While alternative systems from wood, aluminum, or cold-rolled steel have attempted to mimic these whispy face dimensions, one must pay very close attention to the depths of the systems offered. Face dimensions are critical, but dimensions realized from a diagonal view are paramount.
When considering steel, it is important to recognize not all product offerings in today's marketplace are the type installed in thousands of monumental structures—circa 1900 to 1970—featuring thin, divided-lite, industrial-looking windows. Many offerings today include steel components, but only a select few offer the undisputable characteristics and lifecycle of solid, hot-rolled steel profiles.
Alternative systems marketed as 'steel' in today's market include:

systems constructed from structural steel angles/flats/Ts (typically non-tested);

those fabricated from cold-rolled (thin-gauge roll-formed sheet—hollow) profiles; and

various hybrid systems (e.g. cold-rolled, laser-cut strip steel joined mechanically to fiberglass extrusion by means of adhesives or mechanical connectors).
One should carefully review the type of product being offered and recognize the differences between them. Most importantly, one should ask the manufacturer to verify proposed designs will comply with structural loading requirements and mandated codes. Most steel systems are custom fabricated, and it is imperative the offerings presented during the bidding stage surpass design intent alone. Confirming code compliance with design intent is one routinely under-evaluated aspect that could bring a project to a standstill.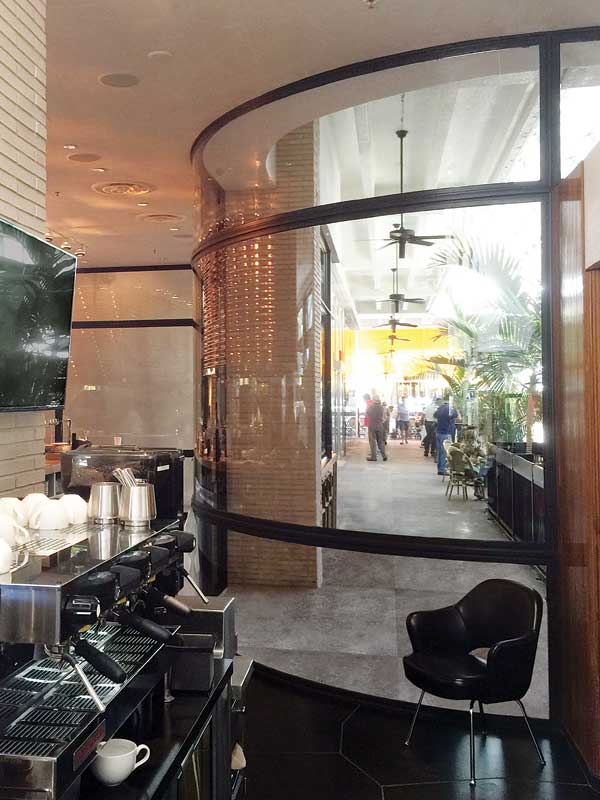 Solid, hot-rolled steel windows and doors are either fabricated from stock profiles (available to all manufacturers) or custom purpose-made profiles (proprietary to certain manufacturers). While both can offer the many merits of a solid steel system, only custom profiles enable a manufacturer to develop specific rollings purpose-made for strength, performance, and desired aesthetics.
Architects and contractors who primarily focus on a critical marriage of performance and aesthetics recognize the value of custom profiles. A combination of fusion-welded corners, face-welded muntin intersections, factory-finishing processes, and certified third-party testing results in products with unlimited design flexibility and code compliance for a multitude of building types and architectural styles.
History of steel
The origin of artisan metal windows dates back to the Tudor era of the late 15th century, when such windows were artfully forged by blacksmiths from wrought iron. Windows were predominantly limited to the most prestigious dwellings. Plate, cylinder, and stained glass were held into frames using lead strips called cames. Typically, the glass was very distorted.
In the 17th century, wrought iron and bronze metal window construction continued, with minimal change to the framing. However, this era of Baroque architecture produced noteworthy improvements with the advent of crown (or spun) glass. Crown glass allowed for 152 x 152-mm (6 x 6-in.) typical square glass lites with less glass distortion.
In the 18th century, the introduction of cast iron meant metal windows were manufactured in factories for the first time. Casting remained the primary technique to manufacture metal windows until the mid-1800s. Glass-making improved, but most glazing remained lead-camed and stained.
The hot-rolling process for steel profiles was introduced around 1856—sparking a revolution in the fabrication of windows and doors.
The rolling process is achieved above the steel's recrystallization temperature—usually above 926 C (1700 F). Heat transforms the solid steel coil into a malleable component, and then rolling through various shaping dies transforms the coiled steel into slim, geometrically complex, and strong window and door profiles.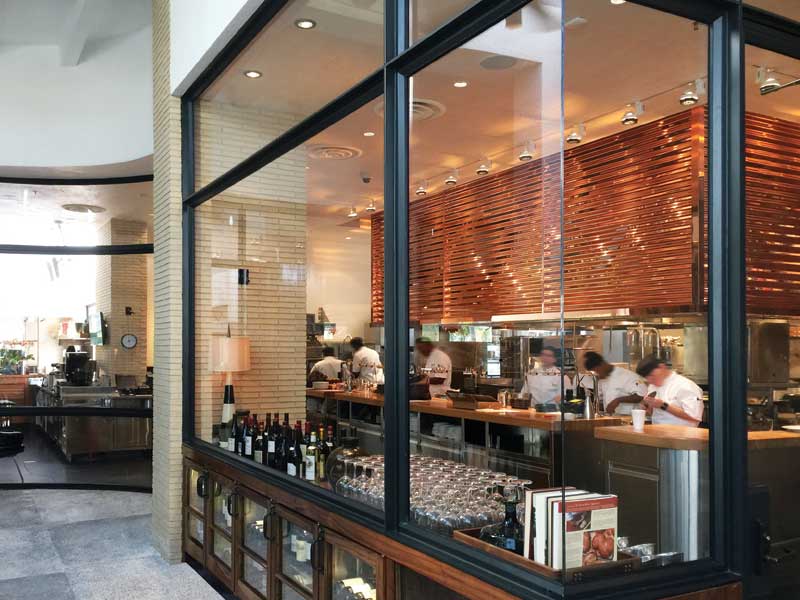 Each manufacturer works with their steel supplier to design custom profiles, with some choosing to purchase standard (pre-designed). In some cases, these profiles may introduce substantial challenges when attempting to incorporate newer technologies like insulated glasses, removable glass stops, multi-point hardware, and weatherseals. Custom profiles can be designed to accommodate these newer features, in addition to a project's specific aesthetics and industry-driven performance demands such as performance and structural.
Along with aesthetics and performance, durability also drives this pursuit. Each steel profile has inherent strength characteristics based on weight, shape, and raw material contents. Weaker sections fail to meet some of the more stringent loading requirements dictated by American Society of Civil Engineers (ASCE) 7-10, Minimum Design Loads for Buildings.
This standard establishes the minimum pressures (loads) each building must be designed to withstand, based predominately on location, size, and intended function. Windows and doors are a significant exterior building envelope element and must be properly evaluated to ensure the preferred visual characteristics depicted on the architectural drawings are truly achievable. This must be verified by the architect/engineer (A/E) or by the manufacture using the inherent strengths of their unique profiles.
Anyone considering steel windows and doors should find a manufacturer that understands the capabilities of their profile offerings through routine product testing. Additionally, they should be open to assisting with code compliance and capable of producing calculations during the conceptual design and estimating stages. The ability to achieve design intent with code compliance is critical in today's market. Asking specific questions related to these items will mitigate potential surprises and delays during the submittal process, reduce deferred blame to the A/E, and in worst-case scenarios, lessen the potential for catastrophic life safety disasters, as well as site rejections due to non-compliance with code.
Features
Finding manufacturers committed to using only materials with proven ability to last a century or longer is important. There are countless projects across the country that testify to the incredible durability of properly manufactured hot-rolled, solid steel windows and doors.
The window manufacturer should be employing an advanced pretreatment and finishing system on top of the windows and doors. Top metallurgists and architectural coating suppliers across the country advocate for a multi-step, cross-linked finishing system, including layers and various cleaning processes. Most importantly, for longevity, the systems should be finished after full fabrication (not in lineals). This should be done by:

steel cleaning to pristine white metal before beginning fabrication;

post-fabrication zinc pretreatments for corrosion protection (coastal applications);

post-fabrication e-coat (electrostatic epoxy) primer for top-coat adhesion;

post-fabrication powder primer (epoxy) for abrasion protection;

post-fabrication top-coat (urethane or polyester powder) for color and ultraviolet (UV) stability; and

artistic (patina) finishes over warrantable finishes (when desired).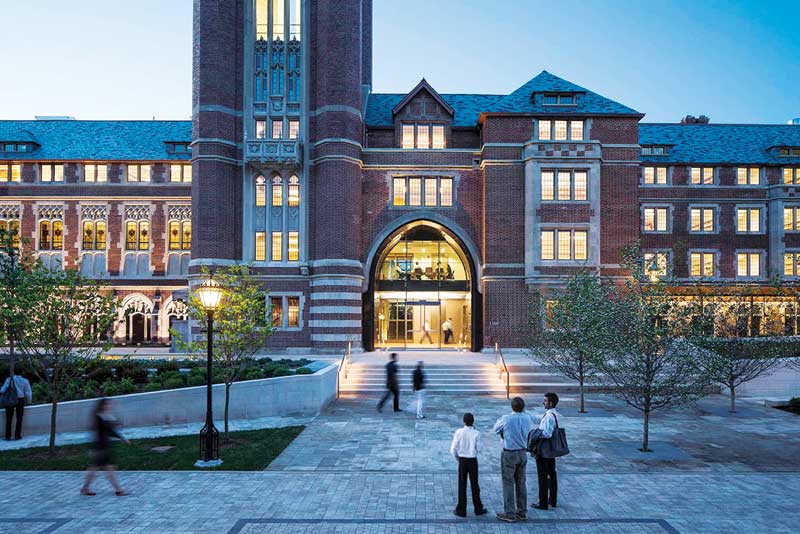 Variations in finishing processes and techniques are manufacturer-specific. One should know the project and numerous options available before making a final decision. As with virtually any window material, proper finishing is crucial for long-term performance and aesthetics. One should work with a manufacturer whose coating processes can address the various environmental challenges present, such as adaptive warrantable coatings that will properly protect the base substrate in coastal applications, inland locations, or when unique artistic (patinas) are desired. It is important to ask for specific third-party testing from an accredited domestic testing agency. Just because it looks unique or 'cool' does not mean it will protect the investment. Above all else, one should not 'value-engineer' the finish. For example, seeing a unique patina finish on a steel statue, lamp, or similar eye-catching object at a local interior design studio or on an online inspiration site does not mean it is necessarily suitable for the building in question.
One should consult their A/E to determine if the finish in question is a conversion coating (chemical altering of the substrate) or a multi-step, protective coating intended for exterior application.
The owner of a recent project in northern California desired a specific finish for the exterior of his coastal building. However, this finish required more than just a simple finishing process. The final finishing plan, involved:

white metal cleaning;

galvanizing;

an epoxy powder abrasion layer;

urethane coating for base color; and

artistic finishing to achieve the desired patina.
Ultimately the client was educated properly by a good contractor and chose to pay more for a more extensive finishing process.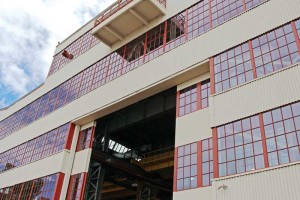 Fully welded construction of solid, hot-rolled steel frame profiles is also a critical feature. Fusion welding uses nearly two tons of pressure to join frames for seamless, waterproof corners, and unsurpassed strength. If muntin bars (i.e. true divided lites) are required, face welding will also dramatically reduce visible seams in the exposed surfaces where problems can begin.
Properly designed solid, hot-rolled steel windows and doors can also offer good thermal performance when glazed with insulated glass. Narrow sightlines in conjunction with insulated glass units can result in a product with acceptable National Fenestration Rating Council (NFRC) values for most regions throughout the United States.
Other product advancements include materials that combine the time-tested solid, hot-rolled system with ancillary fiber-reinforced polymer (FRP) components to increase thermal protection. Such thermally resistant FRP isolators are structurally and mechanically bonded to the solid steel window and door profiles to create a monolithic system. Compared to cold-rolled or hybrid systems, these profiles have a solid, hot-rolled back-bone—a product that has been perfected over centuries.
This enhanced thermal efficiency is achieved while still maintaining the intrinsic strengths of solid, hot-rolled steel. In other words, the window frames are not split to create a thermal break.
Some manufacturers, on the other hand, may create thermal breaks in metal windows by splitting frames into exterior and interior metal sections before reconnecting them with a polymer material. This method could significantly undermine the superior structural strength of a solid, hot-rolled, steel profile. To combat the reduction in strength, the sections may become larger, or even fail to meet the expected lifecycles of solid systems. Many of these systems are newer to the industry, so only time-testing will address these concerns.
For traditional, solid, hot-rolled steel framing profiles that remain completely intact, the strength of the full depth of the window profile is increased. Testing for NFRC 100, Procedure for Determining Fenestration Product U-Factors, NFRC 200, Procedure for Determining Fenestration Product Solar Heat Gain Coefficient and Visible Transmittance at Normal Incidence, NFRC 400, Procedure for Determining Fenestration Product Air Leakage, and NFRC 500, Procedure for Determining Fenestration Product Condensation Resistance Values justifies the decision not to sacrifice the other historically desirable and lifecycle performance attributes of hot-rolled, solid steel windows. NFRC, ensures consistent third-party testing criteria, with public access to product testing results.
This new thermal technology achieved impressive results from the NFRC: a 0.170 U-factor and a condensation resistance (CR) rating of 49 (fixed unit). Thermal performance differs depending upon function, glass makeup, and other variables, but it illustrates some of the many features of this system.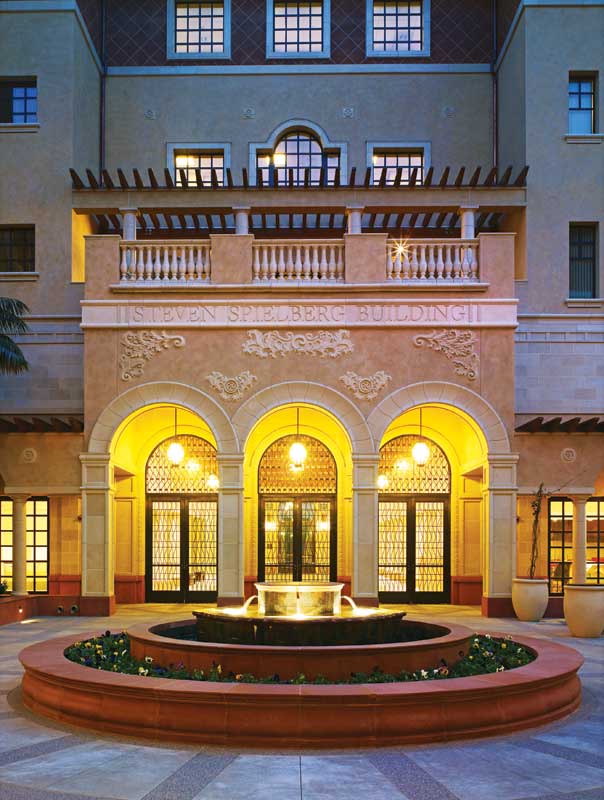 Case study example
The strength of hot-rolled, solid steel is also getting attention for other reasons. A case in point is at the Bal Harbour Shops in Miami Beach—one of the most exclusive luxury shopping destinations in the world—is an example of hot-rolled, solid steel's usefulness, as the shops are subject to possible hurricane conditions.
Among the shops, a restaurant, The Grill at Bal Harbour, is situated atop the open-air mall's main entrance and features custom, handcrafted, solid, hot-rolled steel windows for both aesthetic and performance reasons.
Steel profile windows were installed to meet the demanding Miami-Dade county impact and wind loading hurricane standards. Rakesh Patel, senior project architect of the restaurant, says the solid, hot-rolled steel windows greatly contribute to the "uninterrupted safety and comfort of our customers in the event of a hurricane."
Patel also points to two noteworthy design and engineering achievements in the restaurant.
A 4-m (13-ft) wide and 3.6-m (12-ft) high laminated curved on-plane glass section and hot-rolled steel framing pushed the boundaries of curved glass. The curved glass was made in one of the few autoclaves in the world large enough to accommodate a single piece of glass of such magnitude.
Additionally, the strength of hot-rolled solid steel frames allowed a 90-degree butt-glazed corner to complement the overall open-air design of the restaurant's interior.
Finding the right partner
For any steel window project, one should research the manufacturer and ask questions, including:

Is the steel solid, hot-rolled, light gauge cold-rolled (i.e. hollow), or a hybrid?

Are profiles purpose-made, specifically designed for strength/loading, glass warranty, or integral-groove weatherstripping?

Have the frame corners been fully fusion-welded (i.e. seamless)?

Are muntins and intersections face-welded or only back-welded?

Are products offered with validation of code compliance or sufficient strength certifications for compliance to wind loads?

Are patina/artistic finishes backed by a warranty?

What are some of the design options available from the manufacturer?

Which frame profiles, shapes, and sizes are available?

What are the hardware options (e.g. hinges, locks, handles, kick plates, trim sets)?

Are the products evaluated for wind-load and overall code compliance or simply quoted "as shown" on architectural drawings?

Are products domestically third-party tested and certified for minimum performance criteria required within the International Building Code (IBC) or any other applicable building codes pertinent to a given project?
The importance of code compliance and stress testing cannot be emphasized enough. A steel window manufacturer should transparently provide detailed information about its testing results and certifications, including:

hurricane-impact resistance;

air infiltration;

water penetration;

structural integrity;

forced entry resistance;

thermal performance;

paint finish performance;

fire resistance; and

bullet resistance.
One should request detailed test results from industry organizations such as ASTM and NFRC, among others. Additional information to further educate specifiers and clients is also available from the Steel Window Institute (SWI).
While all products have a place in the construction market, one must ask the right questions to know what one is buying. All products are different and just because it is marketed as 'steel' does not mean it is the product one might expect.
Brian Whalen is vice president/sales for Hope's Windows. He has worked in a number of capacities at the company, including manufacturing and engineering for more than 
20 years. He also actively participates in several ASTM committees specific to windows and doors. He can be reached via e-mail at bwhalen@hopeswindows.com[1].
Endnotes:
bwhalen@hopeswindows.com: mailto:bwhalen@hopeswindows.com
Source URL: https://www.constructionspecifier.com/a-view-with-some-room-steel-windows-accommodating-high-performance/
---