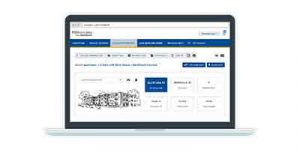 Estimating can be tedious and time consuming, but the right tools can make the process fast and efficient without sacrificing quality. Gordian's RSMeans Data Online gives you access to an industry-leading construction cost database with cutting-edge tools to build thorough construction cost estimates in one powerful platform.
Build, save and share line-by-line conceptual estimates for new construction or renovation projects, and use predictive data to accurately estimate projects up to three years into the future.
RSMeans Data Online also boosts productivity and simplifies collaboration, allowing teams to share ownership of an estimate. Shared folders and work breakdown structures minimize rework, maximize output, and unlock teamwork.
Start saving time and winning more bids with RSMeans Data Online.
All information listed in this section was submitted by Gordian's RSMeans Data Online.
Kenilworth Media Inc. cannot assume responsibility for errors of relevance,
fact or omission. The publisher does not endorse any products featured in this article.