Aluflam: Fire-rated aluminum window, wall, and door systems
by arslan_ahmed | February 21, 2023 7:00 am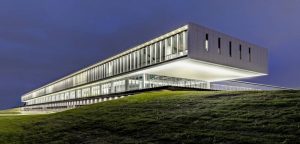 The Aluflam Group is a recognized worldwide leader in fire-rated aluminum and glass construction. Aluflam North America[2] has operated in the United States out of modern manufacturing facilities in Cerritos, California, since 2007.
The company has established a nationwide reputation for top-of-the-line, true extruded aluminum vision doors, windows, and glazed wall systems, fire-rated for up to 120 minutes.
Available in all factory architectural finishes, tested and approved to national and international fire codes, finished and fabricated in the U.S. and completed before delivery, our products are built to blend effortlessly with non-rated storefront and curtain wall systems. Our portfolio is virtually limitless.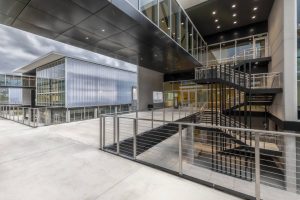 Our latest product, the AW64[4] curtain wall framing system, was developed to identically match the dimensions of several commonly used non-fire-rated curtain wall systems. It is true extruded aluminum, fire-rated (ASTM E119) for up to 60 minutes.
You won't have to compromise aesthetics to satisfy safety regulations.
Endnotes:
[Image]: https://www.constructionspecifier.com/wp-content/uploads/2023/02/Aluflam_CollinCollege_Exterior.jpg
Aluflam North America: https://www.aluflam-usa.com/
[Image]: https://www.constructionspecifier.com/wp-content/uploads/2023/02/Aluflam_CollinCollege_CW.jpg
AW64: https://www.aluflam-usa.com/60-minute-fire-rated-products/
Source URL: https://www.constructionspecifier.com/aluflam-fire-rated-aluminum-window-wall-and-door-systems/
---