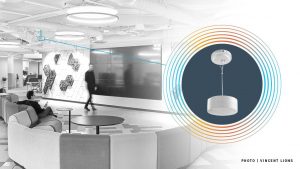 Since 1978, we've focused exclusively on the design and manufacture of sound masking systems (including the SCAMP®, AccuMask®, LogiSon®, and MODIO® brands), protecting people from the distractions of speech and noise—whether they are an office worker trying to concentrate, a banking client requiring confidentiality, or a hotel guest wanting a good night's sleep.
Despite increasing recognition of the key role acoustics play in employee productivity, satisfaction and wellbeing, it remains a challenging subject for many organizations: What treatments are effective? How to support both focus and collaboration? What to do with an existing space? These questions have taken on added significance as companies attempt to draw employees back into the office following their work-from-home experience.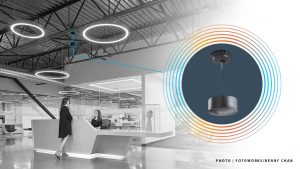 Throughout our 45-year history, we have helped clients answer these questions and furthered understanding of the need to control background sound within the built environment. To that end, we have authored hundreds of articles, developed continuing education programs, assisted with acoustical standards development, and even introduced our own magazine: SONĀRE.
And, of course, we remain deeply committed to offering only the very best in sound masking technology through a global network of experienced representatives who share our passion.
Harness your facility's full potential! Contact us today.
All information listed in this section was submitted by LogiSon Acoustic Network.
Kenilworth Media Inc. cannot assume responsibility for errors of relevance,
fact or omission. The publisher does not endorse any products featured in this article.