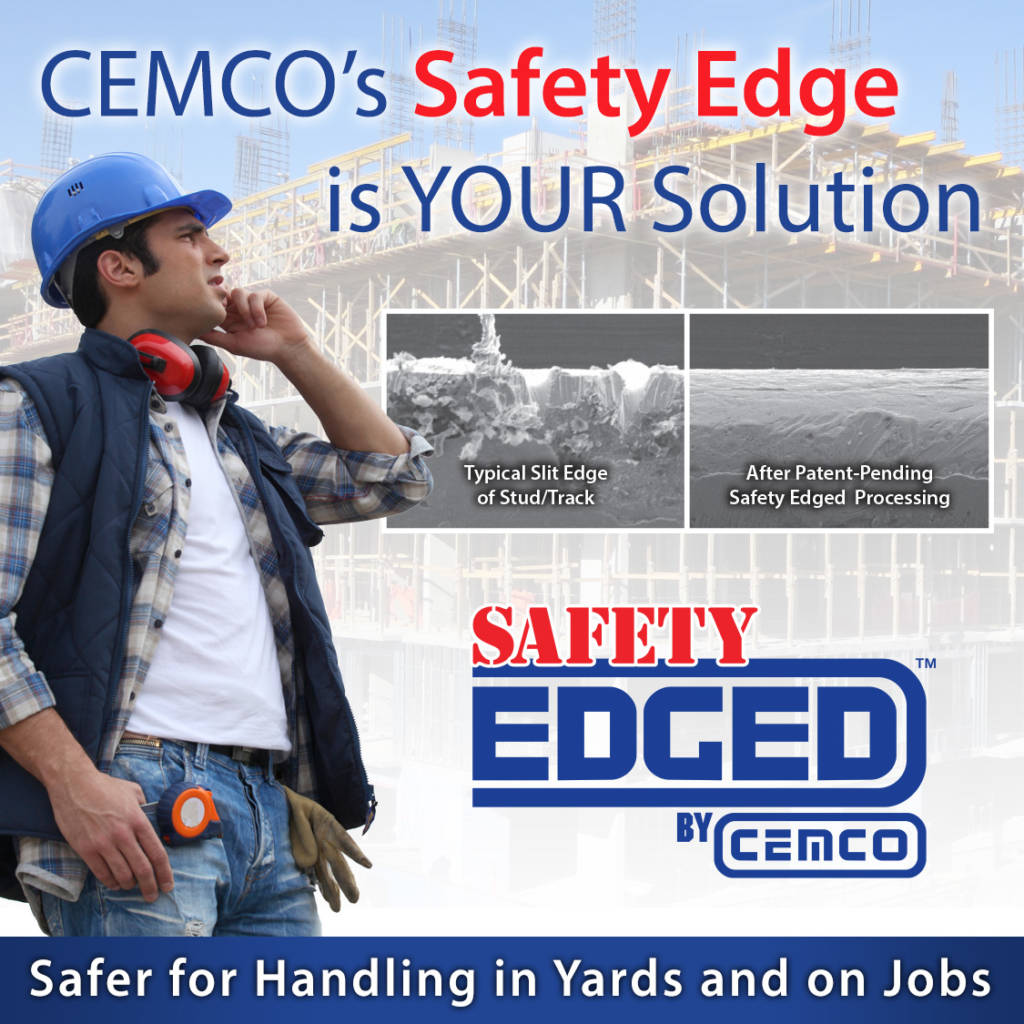 Safety is paramount on today's projects. That's why professionals like David Smith (Division Manager of Special Projects for Marek Brothers−Dallas) requests Safety EdgedTM products from CEMCO.
"Since these products have a much safer edge on them, we benefit by having safer products in the hands of our professionals, reducing injuries, worker's comp mods, and insurance rates," he explains.
CEMCO Safety Edged products:
are safer for handling in yards and on jobs.
improve the speed of work flow.
reduce workers' comp mods and insurance rates.
are available on drywall stud, track and accessory lines at all CEMCO plants.
For more information, click here.
All information listed in this section was submitted by California Expanded Metal Products Co.
Kenilworth Media Inc. cannot assume responsibility for errors of relevance,
fact or omission. The publisher does not endorse any products featured in this article.