Cornell high-performance sectional door offering speed and durability
by arslan_ahmed | August 9, 2022 7:00 am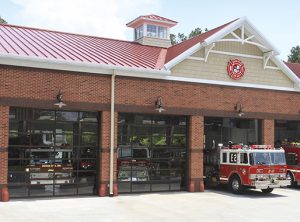 When every second counts, count on the Extreme™ Series Sectional Door[2].
Fast, reliable operation
The new Extreme Series Sectional Door opens at an average speed of 610 mm/sec (24 in/sec)—three times faster than traditional sectional doors*. Plus, it can handle the high volume of 600 cycles per day.
Engineered for longevity and safety
The Extreme Series Sectional Door is built for durability. It comes standard with heavy-duty hardware, double-end stiles, and an upgraded lift cable, resulting in a five-times longer life cycle than traditional doors**. For safety, a light curtain provides 0.9 m (3 ft) of protection, while a cable management system and cable tension monitors prevent movement if cables become slack or break.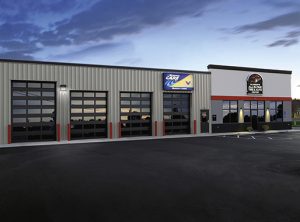 Custom design options
This high-performance door also offers design flexibility. Options include full-view sections in multiple glazing materials, insulated sections for temperature and noise control, and a complete range of finish choices including standard aluminum, custom powder coat and anodized finishes. Sizes up to 4.9-m (16.2-ft) wide and 4.3-m (14-ft) high are ideal for emergency service facilities, distribution centers and warehouses, automotive buildings and more.
*When compared to a 3.1-m by 3.1 m (10-ft by 10-ft) door with a Logic 5.0™ operator set to an average of 203 m/sec (8 in/sec)
**when compared to a standard product with a 10,000-cycle life
Endnotes:
[Image]: https://www.constructionspecifier.com/wp-content/uploads/2022/08/AA_CornellCookson_BN_1.jpg
Extreme™ Series Sectional Door: https://www.cornelliron.com/specifier?utm_source=specifier&utm_medium=digital&utm_campaign=branded+enews+89
[Image]: https://www.constructionspecifier.com/wp-content/uploads/2022/08/AA_CornellCookson_BN_2.jpg
Source URL: https://www.constructionspecifier.com/cornellcookson-high-performance-sectional-door-offering-speed-and-durability/
---