CSI news and notes
by brittney_cutler | July 29, 2022 9:00 am
All-Star Education Lineup to Energize CSI Conference
The CSI National Conference in Denver, Colorado, (October 12-14) will offer a must-attend opportunity to identify, analyze, and discuss the trends and events shaping the architecture, engineering, construction, and owner (AECO) industry. It will also offer a chance to get a first look at the topics and technology that will define the industry's future.
Attendees can expect an array of future-focused education highlights, engaging sessions with top-tier speakers, invaluable networking opportunities, and lots of fun. Get a sneak peek at the conference's all-star education lineup and the new action-packed agenda by visiting www.csinationalconference.org/2022nationalconference/schedule/october-12.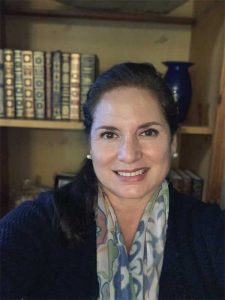 Meet the New CSI Board of Directors—Spotlight on Ivette Ramirez Bruns
Congratulations to the outstanding individuals from across the country who were recently elected to the CSI board of directors and took office on July 1. Meet Ivette Ramirez Bruns, CSI, CCS, who was elected director of the Great Lakes Region.
What are your goals as a member of the CSI board?
First and foremost, I want to be a voice for the CSI Great Lakes Region on the CSI National Board. Every region of CSI has a distinct perspective stemming from the design industry, construction, and product representation in that geographical area. These differences make regions important to chapters as a way of discussing common issues.
As a Hispanic female, I also hope to present a minority perspective on board decisions. When I first started in the design industry 35 years ago, there were not that many minorities, and even fewer females. Luckily, much of this has changed and continues to change. It is from different perspectives CSI can grow and adapt with the ever-changing times.
What are the top opportunities you see for CSI?
CSI was formed as a way to standardize construction documents. So many founding members used their free time to develop and review these documents. This is CSI's strength. CSI needs to be a constant resource for construction documents and adapt as the design/construction industry changes.
There was so much resistance when changes were made to MasterFormat, but it was the best decision CSI could have made, and I applaud all those who stayed true to their vision. CSI needs to continue to change and grow but stay on the forefront of design and construction documents.
Find 2021 National Conference Highlights in the CSI Learning Library
Did you miss the 2021 CSI National Conference? Have no fear! Sessions and keynote speeches are available in the CSI Learning Library.
You can earn up to 10 learning units (LUs) toward your CSI recertification. Do not miss out on this must-have content selected by your peers, including all three keynote presentations and select breakout sessions from the conference.
Search Better—Get Speedy, Precise Results on the CSI Website with Every Click
Experience a new search capability on the CSI website. Searches will now return results that are more relevant, timely, and complete as the association delivers content to visitors across CSI sites in a single query.
Many have experienced a website search that is anything but complete and difficult to navigate. That is why CSI updated the search functionality on the CSIResources.org website to ensure visitors get the results they want.
With the new functionality, visitors will be able to:
Sort and filter based on document relevance, such as newest and oldest.
Narrow content results by source, year, learning topic, or community.
Navigating the CSI website using the new search capability provides speedy, precise results with every click. See more at CSIResources.org.
Source URL: https://www.constructionspecifier.com/csi-news-and-notes-4/
---