CSI News and Notes
by brittney_cutler | December 29, 2021 1:39 pm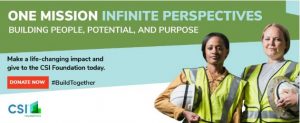 Happy New Year!
Happy 2022 to everyone in the Architecture, Engineer, Construction, and Owner (AECO) industry. We would like to wish you all peace, prosperity, and above all good health in the coming year. In the interest of helping you have a great year both personally and professionally, here are three ways you can further your career and contribute to the benefit of the industry.
Volunteer
Find new ways to lead in the new year through CSI volunteerism! Volunteer commitments range from small assignments to year-round or multi-year committee service.
Besides professional growth and engagement with the CSI community, volunteerism earns you two Learning Units (LUs)—continuing education is good toward maintaining any CSI certification.
CSI continuously seeks Subject Matter Experts (SMEs) throughout the year to support development of learning tools and exam programming. Members and non-members alike may apply for these roles, but a current CSI certification is required.
Visit www.csiresources.org/communities/volunteer to browse national opportunity openings or jump into the volunteer pool to let CSI know you are interested in learning more.
Email CSI with volunteer-related questions at: volunteer@csinet.org.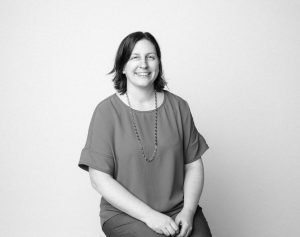 Earn Specialized Certification
Rachel Nava of the CSI Chicago Chapter made a major commitment to her professional development and earned a CDT® and CCS® over the past two years.
You have two certifications now. How will they be valuable in your career?
I think having the CCS lets people know I take my job seriously. Not only did I study so I can learn this material, but this is something I'm going to carry until the end of my career. So, I think for me, it makes me more credible and says, "She is passionate, and she cares about her career, and she cares about her work. So, I'm going to invest in the technical knowledge. I think it's like a badge of honor, that this person is a spec writer, and they care about writing and being a valuable member of the project team."
CCS® Exam Overview
A Certified Construction Specifier (CCS) is a skilled product researcher who knows how to investigate and identify cost-effective, efficient solutions, and then communicates those solutions through the specifications. Achieving your CCS means:
• Developing an in-depth understanding of agreements, conditions of the contract, Division 01, and their relationships to specifications;
• Having advanced skills in specification development, enabling you to use spec-writing software more effectively; and
• Understanding how to research and source products.
Donate to the CSI Foundation and Help Build a Better Tomorrow
You can pave the way for students, emerging professionals, and people from underrepresented communities as they explore careers in the design and construction industry.
The CSI Foundation, through programs, awards, and scholarships, encourages skill and professional development to further career opportunities for those who need it most. Your contribution—no matter how big or small—supports research, education, and scholarships to improve professionalism and training opportunities.
Make a life-changing impact and donate today so we can build a better tomorrow, together. Visit www.csiresources.org/institute/foundation for more.
How Rating Systems Have Reinvigorated Spec Writing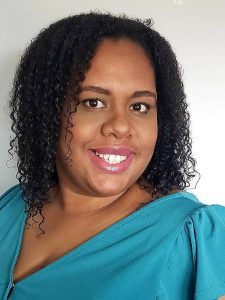 Nashville local C presentation, 'How Rating Systems Have Reinvigorated Spec Writing,' was one of the many highlights at the CSI National Conference in Nashville last year. Here, Erica Weeks shares how rating systems have more younger people excited to be a spec writer.
If you are leveraging sustainability, the movement for materials transparency with rating systems like LEED, WELL and LBC (Lifecycle Building Challenge), really hit home with the younger design staff who want to do the right thing from a material ingredient basis.
Informing them how picking their materials fits into specification writing to ensure contractors understand we are trying to make thoughtful selections with those materials is really seeing a lot of interest from younger folks. And it really is making an impact on how we even think conceptually about materials.
Weeks session at the CSI National Conference, 'How Rating Systems Have Reinvigorated Spec Writing,' is available in the CSI Learning Library.
Enjoy more of her insights on the CSI Blog page at CSIResouces.org.
Source URL: https://www.constructionspecifier.com/csi-news-and-notes/
---