CSI news and notes
by arslan_ahmed | October 27, 2022 12:28 pm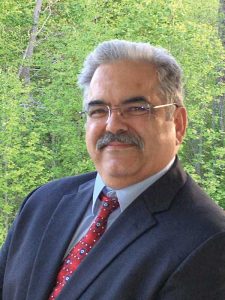 The jury of fellows elevates Gary T. Bergeron, CSI, to Class of Fellows in 2022
Gary Bergeron, CSI, ASHRAE, ASPE.Gary Bergeron, CSI, ASHRAE, ASPE, was inducted into the CSI Class of Fellows at the CSI Celebrates event during the 2022 CSI National Conference in Denver, Colorado, on Thursday, October 13. Fellowship is one of the top two honors bestowed by CSI.
Throughout his 14-year membership with CSI, Bergeron has notably contributed to construction education at the high school, university, and professional development levels, and has been a leader of the Gulf States region, and the Knoxville, Little Rock, and Chattanooga chapters.
In his nomination for the Class of Fellows, the CSI Knoxville chapter noted, "Gary T. Bergeron has performed distinguished service to the construction industry by his unrelenting devotion to education at all levels in support of the design and construction industry. From high school students in the ACE Mentor program to University of Tennessee architectural students to architectural interns, he leads them to grow in this profession.
"He helps people in the construction industry learn how to accurately interpret contract documents and authors technical articles that make complex engineering issues understandable to others in our profession. And he does all these things with humor, kindness, and passion. We therefore resolve that the Institute does hereby nominate Gary T. Bergeron from the Knoxville chapter of the Construction Specifications Institute for Fellowship in the Institute."
Register for the Fall 2022 Certification Exam Cycle today
Are you looking to strengthen your knowledge of the construction process and set yourself apart in a complex industry? A terrific way to do that is by earning a CSI credential.
Earning a CSI credential will help you:
Gain a competitive edge among
your peers
Showcase your competency
and credibility
Advance your career and
earning potential
However, time is running out to take the next big step in your career. Standard pricing will end on October 15. Final pricing will begin on October 16 and end on November 30.
CSI does offer the CDT, CCCA, CCS, and CDT + CCPR certification examinations twice annually in the spring and the fall. Registration for the tests opens in winter and summer, respectively. Choose a date that fits well with your schedule and allows you ample time to prepare.
For more information on exam cycle rates and dates, visit:www.csiresources.org/certification/exam-registration.
Get even smarter with the CSI Learning Library
The CSI Learning Library is a key resource for architecture, engineering, construction, and owner (AECO) industry professionals, featuring courses to expand your knowledge and expertise.
The library contains several live events and an ever-growing collection of past session recordings available for you to view on-demand.
As a member of CSI, you get access to this resource for free. That is a value of $25 per Tech Talk, and $50 per WebReach.
Some of the most recently watched events include:
Selecting an Exterior High-performance Water-based Coating System
Advanced Paints & Coatings:
Understanding Their Impact on Sustainability
Leverage the Power of Data for
Better Specifications
A New Innovative Solution for Bird-friendly Glazing
In addition to these recordings, check out the most popular course. "Specs 101," a six-part online series, which addresses how the changes in construction documentation occurs in today's market. Purchase the course now and earn up to three CSI Learning Units (LUs). Get started now at www.pathlms.com/csi/courses.
Endnotes:
[Image]: https://www.constructionspecifier.com/wp-content/uploads/2022/10/Bergeron_Headshot.jpg
Source URL: https://www.constructionspecifier.com/csi-oct-news-and-notes/
---