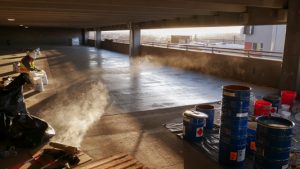 Tremco is organizing a free webinar on Wednesday, March 27, at 2 p.m. on "PMMA/PUMA Rapid Cure Systems for Waterproofing." Click here to register. Participants can earn one American Institute of Architects (AIA) learning unit (LU)/healthy safety and welfare (HSW) credit.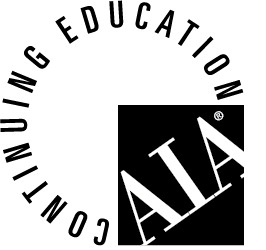 Tremco's revolutionary polyurethane-methacrylate (PUMA) technology is changing the way owners and contractors think about parking garage restoration. Achieving long-term protection against wear, abrasion, corrosion, and environmental effects is possible in a matter of hours, not days.
Traffic can be opened in as little as one hour after application of Tremco's Vulkem ® Extreme Wearing System (EWS). Further, with material workable in temperatures as low as 7 C (20 F)—and down to –18 C (0 F)—with a cold weather catalyst, not even adverse weather can hold back your project.
While Tremco's PUMA technology is drastically reducing parking facility downtime, it is also driving significant performance improvements in waterproofing applications including flashing systems, planters, split slab, asphalt overlay, and more.
It is the dawn of a new day in traffic coatings and waterproofing.
All information listed in this section was submitted by Tremco Inc.
Kenilworth Media Inc. cannot assume responsibility for errors of relevance,
fact or omission. The publisher does not endorse any products featured in this article.