Door Scheduling and Hardware Specifications 101: Best practices to ensure efficient performance
February 1, 2018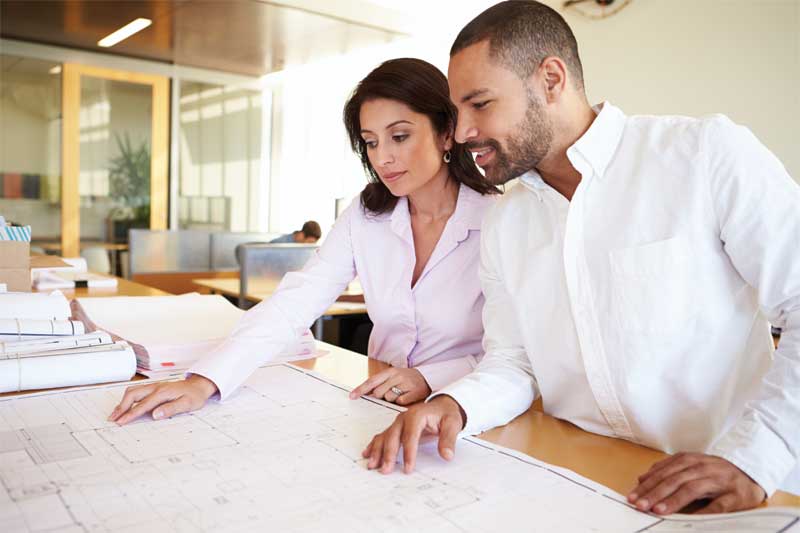 by Timothy "T.J." Gottwalt, DHT, AHC/CDC, FDAI, FCSI, CDT, CCPR, CM-BIM
Optimal door performance begins with accurate, complete door schedules—which, in turn, produce detailed hardware specifications. This information then flows down through project delivery. This means without the precise details upfront, the door hardware specification will be inaccurate, possibly leading to miscommunication between the architect, specification writer, contractor, and everyone involved in the installation of the openings.
That said, it is equally important everyone follows the construction documentation. It begins with the specification, but performance ultimately lies in the hands of those overseeing installation.
Understanding the process
Writing a door schedule and hardware specification can be tedious. There are complicated codes to be followed as well as security requirements to be met. Therefore, many architects seek out the advice of an expert to write the door hardware specification. This typically requires a meeting to ensure the hardware spec writer as well as architect understand the needs of the project. These needs can include items like the type of hardware required, owner standards, quality level, security level, budget, finish, and design.
Next is the door schedule. Many architects dread compiling the details, but it is a necessary component of the process. The information included in the door schedule ensures the person in charge of the hardware specification has the appropriate hardware items for an opening—that, or it causes delays as information has to be clarified, updated, and amended.
Lacking industry standards, there are often inconsistencies and sometimes key pieces of information that get left off a door schedule. A good rule to follow is to include these key 14 items:
Door number;
Door type (e.g. flush, full-glass, half-glass,
or paneled);
Opening width;
Opening height;
Single/pair;
Door thickness;
Door material;
Frame type (e.g. three- or four-sided, transom,
or sidelite);
Frame material;
Details (e.g. head, jamb, and sill conditions);
Fire rating;
Hardware group;
Elevations; and
Extra remarks or notes.
Once the door schedule is complete, the real fun begins for the specification writer. He or she goes door by door, looking at the requirements for
each. Which openings need to lock and which do not? Which need panic hardware to meet egress requirements? Which need auto operators, hold-opens, or sound gaskets?
When evaluating, there are four aspects to primarily consider:
hanging the door;
securing the door;
controlling the door; and
protecting the door.
This information helps build the hardware sets for each door, which determine which articles get included in part two of the specification.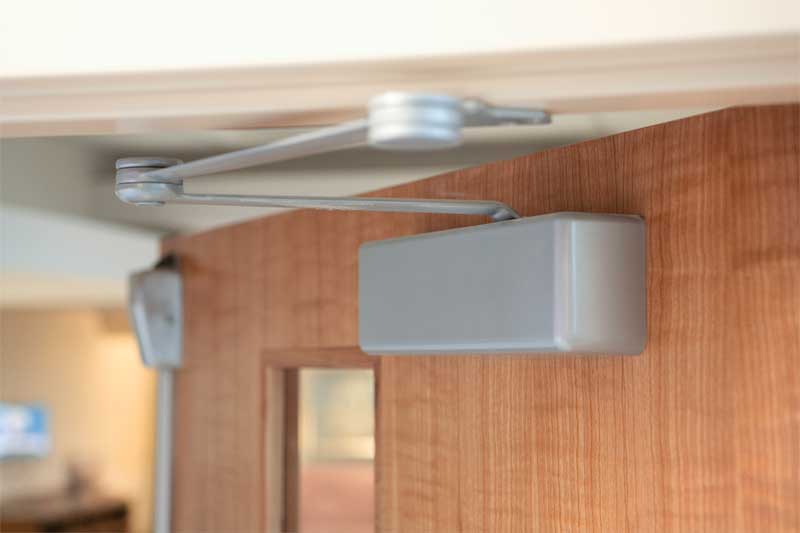 The building blocks of the specification
There is a misconception specifying a door mainly applies to Part 2–Products. In reality, each part is essential to ensuring the correct hardware is applied and functions in the exact manner intended. In fact, this author argues Part 3–Execution is the most essential when it comes to proper door installation.
The following paragraphs sum up what design professionals need to know about each section.
Part 1−General
This part is specific to administrative requirements and is primarily procedural in nature. It details requirements specific to the section, typically including articles on quality assurance (QA), warranty notes, submittal requirements, and other related documents.
Part 2−Products
The meat of the document, this part has to do with products, hinges, push plates, pull plates, locks, and gasketing. Every single item imaginable will be detailed here. Specification writers usually include paragraphs or articles that describe the specific requirements for each product and outline how each is to be applied. Typically, at least three competitive brands will be listed so the owner or architect has options. It is also best to keep in mind the initial discussion where the architect provided information on the budget and quality of products desired.
Part 3−Execution
This is where the spec writer gets down to business, identifying exactly how all the hardware should be installed. For example, if thresholds have to be set a certain way, those requirements are here. Other key areas include:
examination for adverse conditions;
field quality control (QC) post-installation; and
plans for adjusting, cleaning, and protecting the door hardware.
The door schedule, or hardware groups, comes at the end of this part.
Common complications
Part 2 may be the meat of the document, but when it comes to ensuring optimal door performance, Part 3 becomes essential. This is where specific notes about installation are outlined and, when followed, can ensure proper door performance. When not followed, common problems arise.
For example, self-tapping screws are a hot item that might need to be covered in Part 3. Contractors love these screws because they save time thanks to a cutting head on the tip that cuts into the door frame, allowing them to shoot right in. However, those screws can also often result in stripping of the mount. It is best to use the manufacturer's supplied fasteners.
It is also common to use self-tapping screws in kick plates. This author always specifically states in specifications to not use these unless the manufacturer provided them.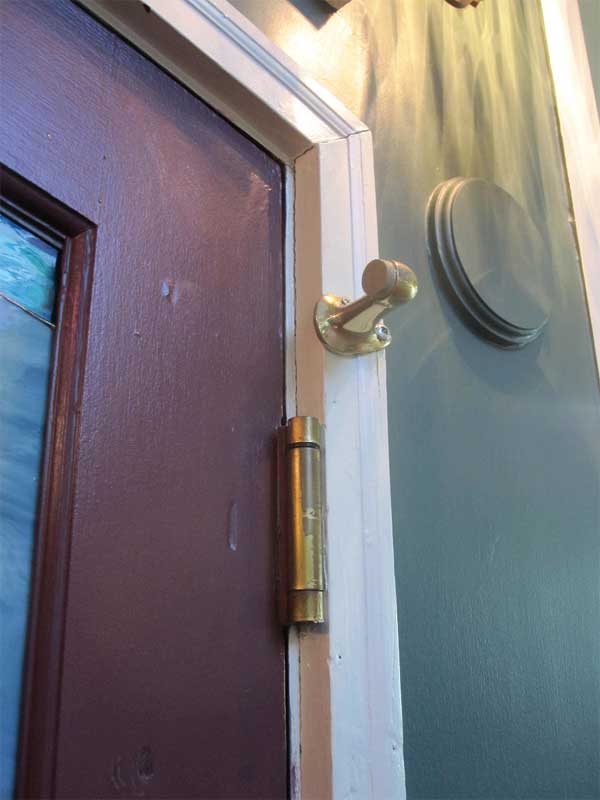 On paper, things like these might appear trivial, but specific details are what ensure hardware gets installed properly. Nearly 95 percent of the time, when commercial products are not working properly in the field, it is because they were not properly installed.
As doors are one of the few moving parts on a building, they are subjected to more wear and tear over the years. Therefore, it is critical all the pieces are installed and working correctly from day one. This begins with how a door is hinged and hanging.
Door closer installation is one of the most critical things that needs to be right. If it is poorly installed and misadjusted, everything else is as risk—a slammed door could cause the frame to come loose. When the occupants open a door, if the backset adjustment valve on the closer is closed down all the way, the door will stop suddenly and wreck everything else on the door. The hinges will get overstressed and the door will start to sag. The mounting brackets will get pulled loose. The latch or lock can break.
Improper installation of a single piece can lead to the entire opening failing. Specification writers do what they can to list everything as the manufacturer's instructions state. Nevertheless, at the end of the day, the responsibility is in the hands of the person installing the device. The point here is problems
can ensue when specification instructions are not followed to the letter.
Another common area where problems arise is with gasketing. For example, a door closer is installed with a parallel arm most of the time. It has a bracket mounting to the top of the door frame at the head, specifically on the stop of the frame. The problem is that if someone is trying to apply gasketing along that head, it falls exactly where the parallel arm bracket mounts to the frame. The installer will attempt to install around that, so the gasket stops and there is no gasketing around the bracket. The proper solution is to use a special type of gasketing that is put on first, then the parallel arm bracket is mounted to it. Including this level of detail in the specification can help avoid similar mistakes.
The aforementioned bothersome self-tapping screws also present issues with gasketing. When weatherstripping is needed at an opening, it is common to want to use these for quick installation. Quite often, mortar behind exterior door frames prohibits the use of self-tapping screws. The installer will then strip
out the screw or it will not be able to penetrate the concrete to fasten the hardware to the frame.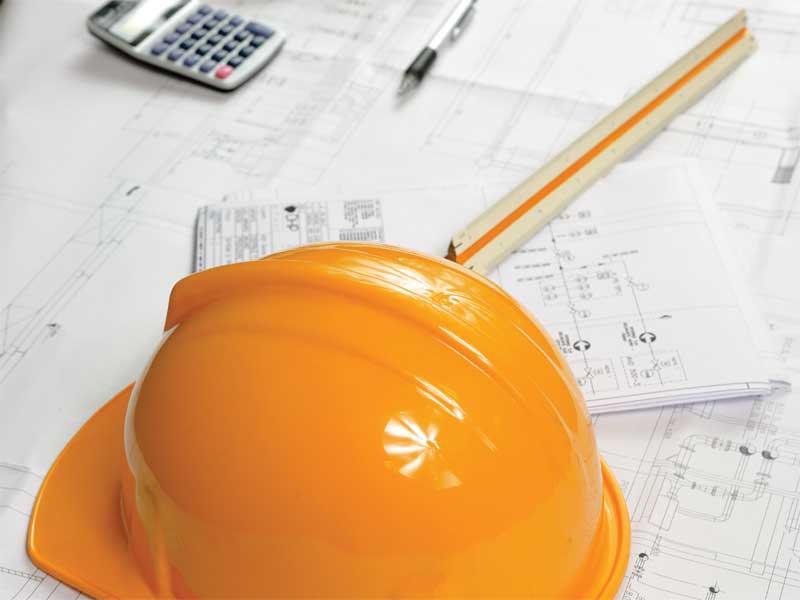 Other considerations
It can be easy to get so caught up in the products when writing a specification that many often forget to consider the environment surrounding the openings. For example, high-traffic areas require heavy-duty materials. Specifying quality edge guards, armor plates, and items to protect the door will extend the life cycle of the opening.
Using a loading dock example, the exterior opening is going to experience a lot of cart traffic. Auto operators can be beneficial to get the doors out of the way easily. Protection plates and armor plates are needed as shields. Swing clear hinges are ideal so the doors do not extend into the opening, making them susceptible to getting hit with an oncoming cart.
Universal accessibility is an important aspect to consider. An auto operator
is required to meet the Americans with Disabilities Act (ADA) or other accessibility standards. Does the facility also need a ramp to overcome flooring conditions? Perhaps a wider door with heavyweight hinges is required as well.
It is also important to pay special attention to door stops. When a door
is opened, whether swinging or sliding, it must have something to stop its movement. A wall stop is preferred, but if there is no wall for the door to stop against, an overhead stop may be necessary. As a last resort, a floor type stop can be considered. In any case, it is critical to be specific about how door stops are to be applied. There are many documented cases of true creativity in the incorrect application of door stops. The location of the door stop at either the top of the door (as is the case with overhead stops) or the bottom of the door (as is the case with floor stops) can exert additional stresses on the door. However, the chief concern is really the location of the stop itself. If possible, one must avoid using floor stops because of the trip hazard they can create, and the dirt collection around them.
Acoustics are another important consideration. While music rooms in schools are common areas where sound gasketing is needed, hospitals are sometimes overlooked. Sound control is critical in healthcare facilities. Nearly every hospital or clinic has rooms where patients are having private insurance or health-related conversations. To comply with the Health Insurance Portability and Accountability Act (HIPAA) and ensure the confidentiality of communications with individuals, sound gasketing needs to be top of mind when specifying for these openings.
Sound gasketing typically includes an automatic door bottom, which automatically extends downward to seal against the threshold as the door is closed against the frame stop. It is strongly recommended to use the heaviest duty automatic door bottom possible, since medium- and light-duty ones do not perform well in a commercial environment. Electrically controlled (motor-driven) door bottom models are available as well.
Additionally, studies have found noise reduction can positively impact the rate of patient recovery in hospitals. As more healthcare facilities strive to reduce noise, architects can help by specifying door hardware solutions that are known to minimize noise, such as quiet electric latch retraction exit devices or slam-free door controls.
Of course, complying with building, fire, and life safety codes is critical. It is important to reference the latest codes and standards, including:
Door Hardware Institute (DHI) installation techniques;
American National Standards Institute (ANSI/SDI) A250.8, Recommended Specifications for Standard Steel Doors and Frames;
Hollow Metal Manufacturers Association (HMMA) 831, Hardware Locations for Hollow Metal Doors and Frames; and
DHI WDHS.3, Recommended Hardware Locations for Wood Flush Doors.
Conclusion
Accurate, detailed door hardware specifications establish the groundwork for successful installations, and efficient door performance relies on correct installation. Therefore, it cannot be stressed enough how important Part 3 of the specification is to the process. If that part has the proper paragraphs for installation—and that information is followed—there should be little, if any, issues with performance in the field.
The spec writing process for door hardware can be complicated, particularly in large buildings or those with various levels of security. Additionally, with various codes to comply with, as well as considerations for access control, egress, and credential management, it is helpful to rely on someone well-versed in these specialties to help develop the proper door hardware specifications for the project.
Timothy "T.J." Gottwalt, DHT, AHC/CDC, FDAI, FCSI, CDT, CCPR, CM-BIM, first joined the Construction Specifications Institute in 1991, and now serves as strategic architectural account manager for Allegion. A strong believer in continual education, he has developed more than 30 continuing education courses covering a variety of topics related to the proper specifying of doors, frames, door hardware, and security products. As a trusted advisor to many of the nation's leading architects, Gottwalt has served in several leadership roles in industry organizations including Door and Hardware Institute (DHI), American Institute of Architects (AIA), Builders Hardware Manufacturers Association (BHMA), and American Society of Industrial Security (ASIS). He currently serves on CSI's Practice Guide Task Team, chairs the Product Representative Practice Guide Task Team, and serves on the Institute Certification Committee. Gottwalt can be reached via e-mail at timothy.gottwalt@allegion.com.[5]
Endnotes:
[Image]: https://www.constructionspecifier.com/wp-content/uploads/2018/01/iStock_000034446874XXLarge.jpg
[Image]: https://www.constructionspecifier.com/wp-content/uploads/2018/01/00099_COM_1_C_14x9_300.jpg
[Image]: https://www.constructionspecifier.com/wp-content/uploads/2018/01/Wall-Stop.jpg
[Image]: https://www.constructionspecifier.com/wp-content/uploads/2018/01/Fotolia_41457397_Subscription_Yearly_XL.jpg
timothy.gottwalt@allegion.com.: mailto:timothy.gottwalt@allegion.com
Source URL: https://www.constructionspecifier.com/door-scheduling-hardware-specifications-101-best-practices-ensure-efficient-performance/
---