Electricity provider focuses on sustainability for new headquarters
March 20, 2015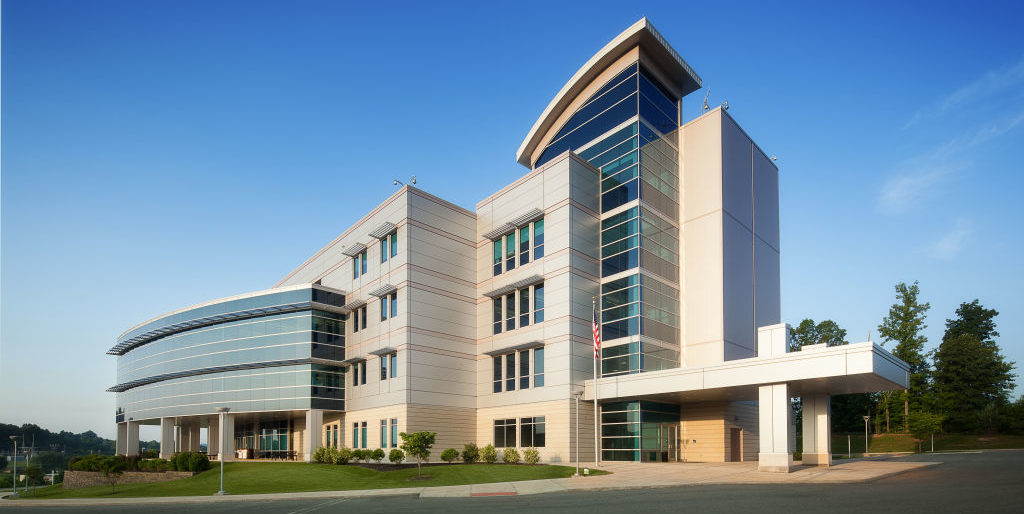 by Greg Lusty
Built with efficiency in mind, an electricity provider's new West Virginia data center is environmentally conscious, both inside and out.
The FirstEnergy WV's operations headquarters in Fairmont is one of three regional transmission control centers that manage the company's 32,186-km (20,000-mi) network of high-voltage transmission lines.
The $50-million, 13,749-m2 (148,000-sf) facility is perfectly situated for maximum visibility from the interstate, said building design firm Omni Associates Architects' Richard T. Forren AIA, NCARB, principal/senior project architect. It houses the Mon Power regional utility headquarters.
Built with energy-efficiency goals, the structure is Leadership in Energy and Environmental Design (LEED)-certified and earned the American Institute of Architects (AIA) West Virginia 2012 Merit Award. The building's design features include:
● low-flow plumbing fixtures and sensors that reduce water usage by 45 percent compared to a typical building;
● energy-efficient lighting controlled by programmed control panels and occupancy sensors;
● white-reflective roof that minimizes heat absorption and results in less energy consumption;
● low-emitting (low-e) materials to improve indoor air quality (IAQ); and
● materials composed of more than 20 percent recycled content.
Specifying metal
Metal products were specified not only for their modern aesthetic, but also for their high level of environmental sustainability since FirstEnergy wanted a low ecological footprint. Additionally, the project was on a tight schedule. The metal cladding products, known for their efficient installation, were ideal to help keep the project on time.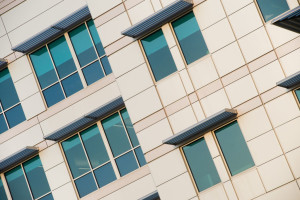 "One of the things we look carefully at is finish, especially in a project targeting LEED Gold certification," said Forren. "We had to head off any issues with air or moisture infiltration at the envelope."
An insulated metal panel (IMP) system was selected because of its combination of performance, aesthetics, and sustainability. Compared to traditional multi-component wall construction, the IMPs were manufactured as a single panel. The single-component construction results in less jobsite waste, which helps make it a more environmentally responsible option and helps keep the project on budget and on time.
The lightweight, insulated metal composite panels feature concealed fasteners and are designed with double tongue-and-groove joinery. The factory foam-insulated system includes a thermal break between panel face and liner for outstanding thermal performance. The panels also provide weather resistance and can be installed quickly and easily.
The high-performance IMPs also help minimize HVAC costs, and the single-component construction eliminates the need for air barriers, gypsum sheathing, vapor barriers, and other parts of a traditional wall system.
Exposed fastener panels provide flexibility and a wide range of aesthetic possibilities. Additionally, the panels were specified because they come in various gages, colors, and finishes to match the corresponding panels and blend into walls, eliminating visual breaks.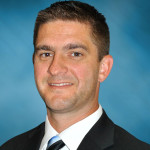 Greg Lusty is the director of product management for Centria and is responsible for product marketing as well as new product development. He works closely with the company's design and sales/marketing teams to focus on the promotion of current products as well as initiate efforts to develop new and improved products. Prior to this role, Lusty was the company's foam product manager and gained more than a decade of sales and product management experience at Traco Window Company and Hussey Copper. He can be contacted by e-mail at glusty@centria.com[1].
Endnotes:
glusty@centria.com: mailto://glusty@centria.com
Source URL: https://www.constructionspecifier.com/electricity-provider-focuses-on-sustainability-for-new-headquarters/
---