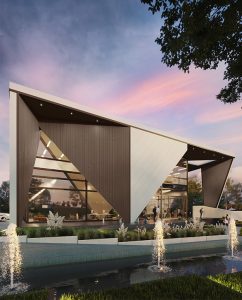 Fiberon Wildwood composite cladding is here to stand the test of time. Made from 94 percent pre- and post-consumer recycled materials, preserving our planet is one of the most beautiful features of Wildwood. In addition to Wildwood's progressive sustainability, it is also designed for the longevity of your building, being backed by a 50-year warranty.
Made with its namesake in mind, Wildwood composite cladding offers a warm, beautiful wood emulation—built to perform even better than its natural inspiration. Approved for use in High-Velocity Hurricane Zones, it's designed as a reliable, durable rainscreen component. Wildwood is truly the best of nature and design.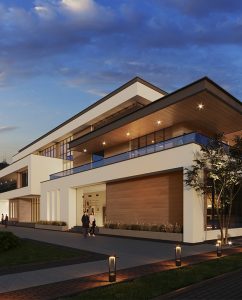 Wildwood composite cladding is available in a variety of lengths and widths and is suitable for horizontal or vertical applications. It won't splinter, rot, or fade from sunlight and requires little to no maintenance. Beyond its superior functionality, Wildwood looks good on anything. The Eden and Sahara Collections offer eight color and texture combinations, with future designs already in development.
Technical data can be found here, in addition to profiles and product properties. You can also visualize your designs to get inspired and excited about Wildwood's possibilities. Building with quality, durability and sustainability in mind, Wildwood is the future of composite cladding.
All information listed in this section was submitted by Fiberon.
Kenilworth Media Inc. cannot assume responsibility for errors of relevance,
fact or omission. The publisher does not endorse any products featured in this article.