For the Birds: Considerations for effective specification of bird deterrence
by Katie Daniel | July 7, 2016 2:31 pm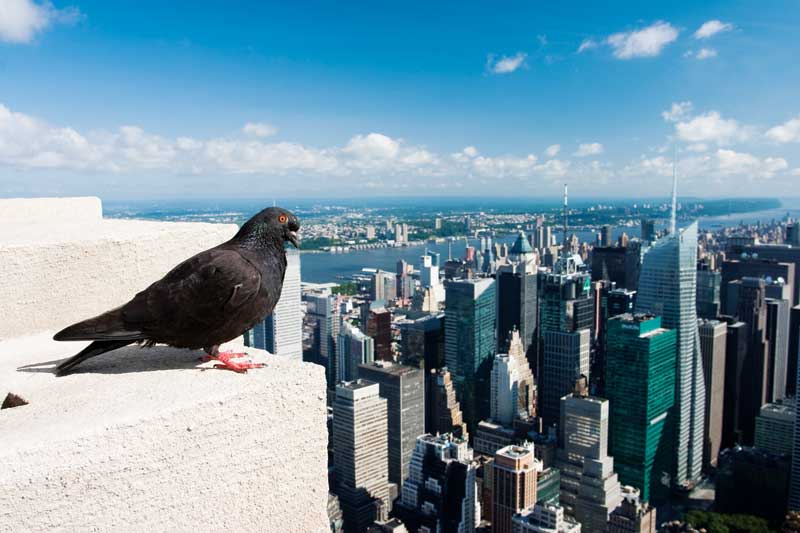 by Heath Waldorf, CDT
An informal survey conducted of architects over the last decade consistently cited bird deterrence as one of the most overlooked elements of the architectural process. With all the functionalities, aesthetic concerns, and cost items considered more significant, bird mitigation strategies are afterthoughts—at best—to most projects. The problem with this logic is if integration of bird deterrence is not considered early enough in the design process, it can limit their effectiveness and the options for aesthetic installation.
Before examining the specifiable products or systems typically used for bird control in MasterFormat Section 10 81 13−Bird Control Devices, it is important to recognize the purpose of this discussion is actually about the result sought. In addition to the preservation or enhancement of aesthetic, bird control is really about protecting the client's property, health, safety, and welfare from the negative effects caused by traditional feathered pests—pigeons, starlings, sparrows, and gulls. There are design, environmental, and operational factors that can have an impact on reducing or eliminating a bird problem, or preventing them in the first place.
Unfortunately, the marriage of the pest control industry with the architectural process has been fraught with ambiguity, lack of expertise, and uncertainty. Relative to the construction or retrofit process, making good decisions early on is critical to a project's success—however, it is essential to first determine the definition of success relative to each individual project.
Therefore, in addition to the discussion of specifiable mechanical installed systems, planning for deterrence should be addressed holistically and much earlier on in the process than is typically the case. In other words, in addition to having ledges on a building, there are numerous environmental considerations promoting the likelihood of a bird problem. These include:
evidence of a previous problem in neighboring building;
open space or parks (particularly in urban areas);
food sources in the vicinity;
knowledge of deterrent systems installed on neighboring buildings;
landscape;
garbage storage/collection; and
rooftop equipment design.
Even if the derived plan is to take a wait-and-see approach, it is best to at least prepare for incorporation of bird deterrence in the design stages such that a system can be installed in the future without sacrificing potential efficacy or risking aesthetic degradation. There comes a point where the cost of integration becomes prohibitive, if even possible at all.
What are you really specifying—devices, products, or systems?
Though manufacturers have some "devices" or "products" in the traditional sense, those are generally unspecifiable. (Figure 1 lists the most commonly encountered technologies.) Both MasterFormat and UniFormat label their sections for this subject "Bird Control Devices." To use the word "devices" is a broad oversimplification; the more suitable label would be "systems" or "assemblies." In most cases, solving or preventing bird problems is done using multiple methods. Some are simple physical barriers (e.g. spikes), others exclusionary (e.g. netting), and others behavior-modifying (e.g. electric track deterrents).

Therefore, instituting a bird deterrent system as part of a project could be more aptly compared to an HVAC system. Manufacturers make components—chillers, blowers, diverters, sensors, and thermostats—and the design, engineering, and assembly relative to the building is what makes it a finished system.
The reality is the materials provided by manufacturers are in fact only components and not products or systems as implied by much of their marketing material. The actual system is only in effect when the right components are selected, integrated, and installed to form a working solution. Rather than delving into which system is used for which function and the nuances of the various competing manufacturers' systems, this article takes a higher-level approach to the process. (For more specific information, one can check out individual manufacturers' websites or read the General Services Administration (GSA) article on historic preservation posted online at www.gsa.gov/portal/content/113310[1]).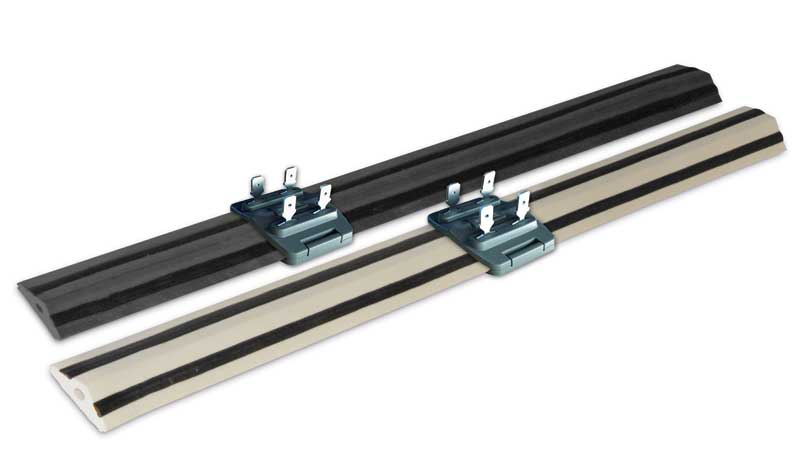 Pricing considerations
It may be hard to believe the same system installed on one project can be twice or three times the cost on another project. The primary factor affecting pricing is accessibility of the work area. It is far easier to secure X number of linear feet of an adhesive-mounted system while walking along a roofline than on a façade ledge from an aerial work platform. Both the cost of the access equipment (booms or scaffolding) and with the speed at which work is done are key factors in determining cost. Complexity of installation adds to time as well.
Other factors for consideration are the working hours, required wage rates for the project, jobsite proximity to qualified labor pool, the level of component quality specified, the performance criteria of the system, installer qualification standards, and whether there is anything sole-sourced within the documents.
Accurate pricing for work in the planning stage is best handled by someone who has the product knowledge but also the installation construction management experience to help make informed budgetary decisions. Figure 2 provides an idea of pricing.
It's just bird work, right?
There can often be problems with bird-control work done during the construction process—frustration with the products or available information, a lack of understanding by the contractor or subcontractor relative to performing in a construction environment, or simply poor results functionally or aesthetically from the work that gets done. Therefore, it is routinely underdeveloped in the construction documents or left out entirely from the project.

Most bird-control projects done in this country are on existing buildings rather than as part of new construction. In most cases, the building owner relies on pest control operators (PCOs) to solve an existing bird problem as they would a rodent or insect problem. Therefore, the manufacturers of bird deterrent systems have supported, catered to, and marketed to the pest control industry almost exclusively.
Typical installers from the pest industry (company or individual) are not adequately prepared for being involved in a construction process. They often want to glue down some spikes from the ladder on the pickup truck and get back to work checking mousetraps or applying chemical in a kitchen for roaches. Bird work done as part of the construction process is a very different animal—no pun intended. The project planning, project management, documentation, and procedural considerations of a construction project (either design/build or even just supply and install) are often beyond the capabilities of the traditional PCO.
There are numerous decisions that have to be made to properly plan for this work. For a specifier, the options are either to do the homework and make these decisions yourself, or throw it out there as design-build and rely on the person with the cheapest price to do the design of his cheapest build.
Going with design-build and a performance spec to lay off the liability on the contractor or using the manufacturers' standard generic specifications gives away much of the decision-making power relative to the project—the results are rarely pretty. Considerations include:
for netting: gauge, mesh size, color, hardware type, and mounting locations;
for electric: conductive material, color, power source, water damming, adhesive type, and minimum voltage; and
for spikes: base type, spike material, spike height, spike width, strip length, and anchorage.
Neither the manufacturer whose system is specified nor the selected subcontractor installer wants to be responsible and accept liability for the eventual and essential result: prevention or elimination of a bird problem. The manufacturer would tell you its product works where installed properly and can show there is nothing physically wrong with the components; the installer would say it installed what was requested in the desired location and required manner, but since it did not make the product, it cannot be responsible for the result.
At this point, there are two entities pointing fingers at each other. Unfortunately, the manufacturer's warranty is limited to the quality of the product component manufacturing. (It will ship new components or material to replace those shown to have failed.) The manufacturers are not liable for the results of their components being assembled into a properly engineered system. What the customer (whether owner or architect) is left with is an expensive installation of components that do not do what they are supposed to. (For further thoughts on this, see "Getting Good Information About This Niche.")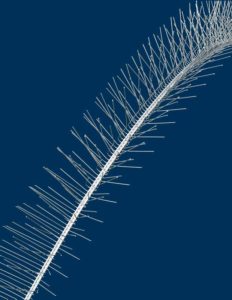 The problems with using manufacturer-provided generic specifications
The problem with generic specifications is just that—they are generic. While a convenient tool for specifiers to utilize in development of a document set for common situations, the supplier-provided documents are equally focused on getting the manufacturer's name listed for calls by contractors as they are on providing a usable work product for a specifier. These documents are rife with problems and peppered with language that is self-serving to the manufacturer and their network of installers without adding much value to the client. There is little to no assistance with design or integration when using these documents.
The specifier (and building owner) wants quality assurance (QA) from the manufacturer relative to the system's success. Unfortunately, this can be difficult in a niche field like bird deterrence. The only quality assured by the manufacturer is of the product materials. However, there is no assurance of the system design, installation, or success. It is akin to an HVAC system where the manufacturer of the blower motor assures the motor works as designed, but offers no assurance the ductwork will be properly designed such that the building holds proper temperatures.
There is repetitive language in each of the manufacturers' specifications stating the installer must be "authorized"
or "certified" by the manufacturer. However, this often means a person attended one class, sometimes free, about the absolute basics.
Even with "certifying" the installers directly, manufacturers accept no liability if the system fails because of workmanship. The warranty on the specified items is strictly limited to replacement of material related to defect in manufacturing. Replacement, in these cases means a box of material or replacement component delivered to the client and does not include installation of said components.
Excerpts and examples
The following excerpts were taken directly from various manufacturers' widely distributed specifications for their products.
1.2 Quality Assurance
A. Single Source Responsibility: Furnish products from one manufacturer for the entire project.
A good analogy to dispel this requirement is to think of stereo components when building a home theater system. One may like the sound quality of a particular speaker-maker, the amplifier from a particular manufacturer, and the Blu-Ray player from yet a different manufacturer. There is nothing stopping you from getting a top-quality result of the system, even with components made from competing manufacturers who may offer nuanced differences in which the customer finds value.
There are many identical (or similar enough) features in the wares supplied by multiple bird-control manufacturers, but there are also certain design features of products by certain companies that make their components superior to that of their competitors.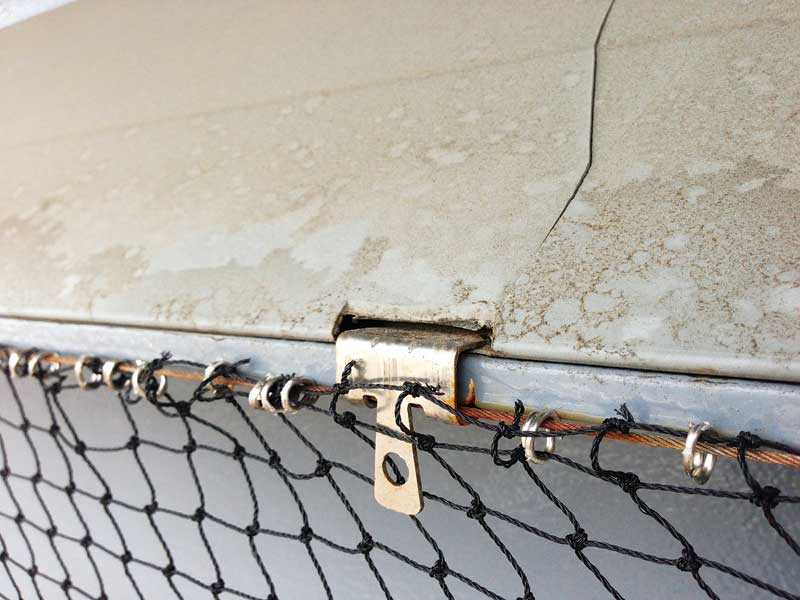 For example, the netting produced by one manufacturer may be specifically desired for a project because it is thinner, thereby minimizing aesthetic degradation. However, with the project located near freshwater where salt in the air is a factor, it would be best to use the electric track system from an alternate supplier based on certain anti-corrosive characteristics. Just because these two components do not come from the same supplier does not inhibit their successful inclusion in the finished integrative system. Further, even when two products are in that indistinguishable category, there may be supply issues that would encourage a contractor to use a mix of components rather than all from a single source.
There is also the issue of hardware selection. Manufacturers only offer a limited number of anchors, attachments, and connections. It may be that something is unique to a specific project or requiring heavier-duty materials than any of the suppliers carries.
B. Country of Origin: Product must be manufactured in the U.S.A.
Certain components—such as spikes—are indeed manufactured in the United States. In general, however, the materials distributed by the suppliers are imported. Some of the anchors and attachments can be made domestically, but at significantly higher cost than imports. The quality is comparable with these imports.
This author has personally done this research repeatedly over the years when trying to source components to satisfy this requirement. The machines that make the netting used for bird control are not found here in the states. Although they can make aqua netting, sports netting, and safety netting, an entire library of netting manufacturers I researched each have some element of the bird control standard—knotted/braided in panel sizes typically required—they cannot conform to or produce. Special components and waivers are used in Buy America projects. (For projects being funded by certain federal government programs, there may be a "Buy America Clause" specifically relating to steel components. In such a case, that would be referenced in the general conditions and not here in Division 10. When that is the case, the Item A "all components from a single manufacturer" is out the window. Many of the components can be sourced domestically. These should be shown and identified in the drawing details for reference and instruction to the bidding contractors).
GETTING GOOD INFORMATION ABOUT THIS NICHE
Most of the providers of the materials used in bird deterrence tend to be incapable of fully addressing the needs of the architectural community on large and scattered projects. The bird control industry has two main sources of information—
the manufacturers who benefit from sales of product and the installers (effectively distributors) who benefit from pricy installations.
On the manufacturer level, there is neither a big enough market for their products, nor a profit margin high enough on each job to justify the expense of a truly capable dedicated architectural project management staff. At the same time, the local 'proxies,' the pest control companies bidding on the installation, are hardly capable architectural product representatives.
An appropriate analogy would be to the healthcare industry's pharmaceutical manufacturers and pharmacies. You would not call a manufacturer to ask about the ailment you are potentially developing or hoping to cure. Their products may be well-researched and developed by professionals, but they do not have the resources to dedicate to your specific—and potentially complex—project to truly analyze and advise the individuals who may need care. At the same time, you would not go straight to a pharmacy to see what they would sell you to address the problem you are mitigating. The pharmacists are knowledgeable about the drugs, but not as intricate with their knowledge of the individual patient. Their job as a distributor is to sell product and they will try to sell you what they have—even, perhaps, if something else they do not carry could, in fact, be better for you, the patient.
The best source of information in this scenario is a physician who can analyze your unique situation and follow you through the process of preventative care or rehabilitation. This is what an independent consultant with the relevant expertise can offer.
Similarly, when faced with the bird control scenario of having a product manufacturer and a subcontractor pointing fingers at each other for an ineffective system, it can be helpful to think of this same analogy. In other words, in this hypothetical situation, you purchased ineffective medicine from the pharmacy. The drug company can show you all the studies about how the product has efficacy, but then tell you since it was not the one that sold you the product, it should not be liable for the medicine not working for you. Then, the pharmacy you got it from tells you they just distribute, but it is really the pharma manufacturer's product, and that it was delivered as you ordered it, so it should not be their fault it does not work.
So what do you do to prevent this? You could write a performance spec for the pharmacist, telling him or her to solve a particular ailment without causing certain side effects. Now you have asked the pharmacist to mix you up a cocktail of drugs based on your stated needs (as cheaply as can be to win the bid). Since this sounds like a recipe for disaster, a better idea would be to go see a doctor—someone who can take the time to analyze your needs and write a prescription that can be taken to multiple pharmacies for competitive pricing. This is what an independent bird-control consultant does.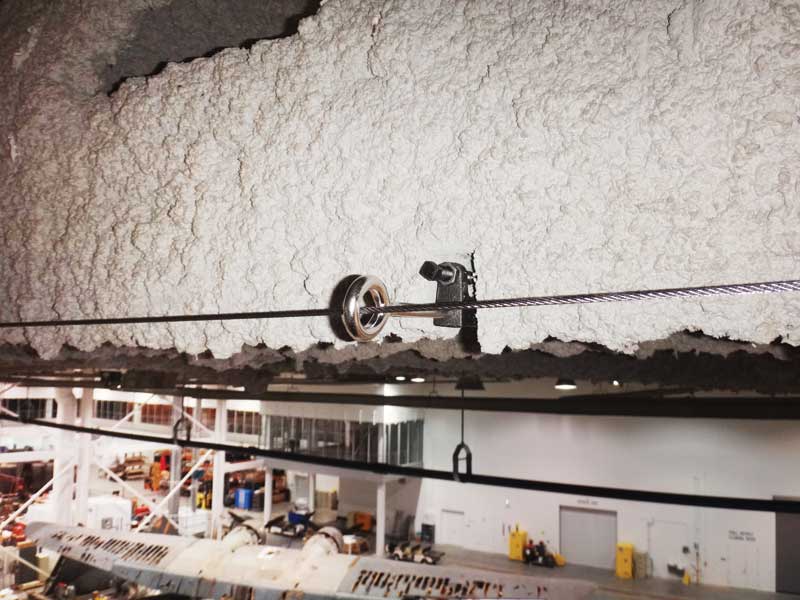 C. Utilize labor or "Manufacturer" Authorized Installers who are certified in "Manufacturer" product installations. Proof of certification is required.
This is a major consideration affecting quality assurance (QA) and liability; it is like saying ABC Manufacturer's paint can only be applied by authorized and/or certified painters. There is no difference whatsoever in performing the installation of components from one manufacturer or another. The real issue here is about installer qualifications. You want to know the work is being done by someone skilled and capable who has experience of successfully completing projects with similar scope and size to your own. This is not covered by the manufacturer's "authorized" or "certified" installers program.
To drill down a little deeper, it is imperative to explore both the company and the individual performing the installation. It may be that the company has a history of success, but the technician previously working as their prime installer is gone, and the company is now utilizing a newbie. The unfortunate reality of bird work is sometimes it is impossible (or at least, cost-prohibitive) to fix mistakes from an installation once the job is over. It may be that scaffolding is no longer in place. It is essential the work be coordinated properly and done right the first time by qualified, capable staff. Unfortunately, the manufacturer's "Authorization" or "Certification" offers no protection and little comfort.
1.3          Submittals
A. Product Data: Submit all descriptive information from the manufacturer including catalogs, installation instructions, and other descriptive material.
In other words, this is all the manufacturer's marketing material and tech sheets already obtained when researching what to specify.
B. Provide Statement by official indicating they are a Certified Installation Company
This is a further effort by the manufacturer to secure the work for its network without offering added value.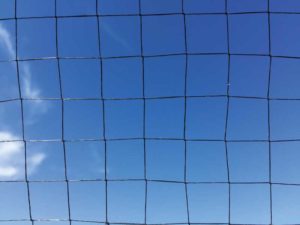 Most notably missing from the generic submittals list is a requirement for shop drawings. This is likely done to protect installers from the pest control industry that are neither familiar with nor capable of producing or providing acceptable shop drawings.
Missing from the Part 1-General in this particular manufacturer's spec for an electric track system is a section explaining the warranty. In this case, we can examine the warranty it put in for its netting system taken from a separately distributed specification.
1.7          Warranty
B. ¾" bird netting shall carry a minimum 10-year guarantee against U.V. breakdown for black netting, 3 year guarantee for stone netting.
This is ludicrous, but standard practice given the tested/proven and advertised life expectancy exceeds these warranty terms. Besides, what is the value of a new bail of netting shipped to your doorstep? The installation cost far exceeds the material replacement and the manufacturer does not pick up that cost. Additionally, there is no mention of other mesh sizes or gauges in this multi-product generic spec.
 LEED AND BIRD DETERRENCE
There is currently a Pilot Credit (55) under the Leadership in Energy and Environmental Design (LEED) program geared toward ways to protect birds from buildings. Architects should also consider the importance of the opposite—pest birds can have negative effects on the built environment from indoor air quality (IAQ) impacts to the wastefulness of resources in remediation to safety of building workers who may be exposed to droppings.
LEED recognizes integrated pest management (IPM) as an operations credit. Incorporating a proactive approach to this topic could earn an Innovation credit in addition to the value of taking appropriate action.       
B. Installation shall be guaranteed for 2 years.
What is being guaranteed—that no birds get in to the space being protected? Design and engineering relative to site conditions are the critical factors to ensure such. A product spec alone cannot assure that.
C. Installation shall be performed by a Certified /Authorized Installer.
1. Proof of installer required.
Here is yet another reminder to lock in the manufacturer's material sale and their network pricing.
2.2          Product Description
A. Model Designation
1.¾" Heavy-duty 12/6 Bird Net
2.1-1⁄8" Heavy-duty 12/6 Bird Net
3.2" Heavy-duty 12/6 Bird Net
B. Color: Black, Stone, or White
It is important to remember that even if you are going to use the supplied generics as the basis of your finished document, the unwanted choices should be eliminated. The manufacturer is giving options, not answers. This could lead to change orders later when the bidder shows up with 50-mm (2-in.) black mesh material when a 20-mm (¾-in.) white mesh was actually desired. This is a potential change order before work even begins.
2.4          Mounting Systems
A. Solid Steel: generic instruction using a hardware component they sell
B. Steel I Beams: generic instruction using a hardware component they sell
C. Sheet Metal: generic instruction using a hardware component they sell
D. Brick, Concrete, & Stone: generic instruction using a hardware component they sell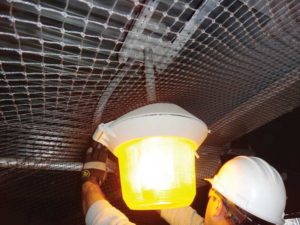 There are numerous considerations as to how a system can/should be mounted relative to site conditions—these are not factored into the manufacturers' goal to sell more of the materials they stock. Examples include:
Powder-actuated fire-in-pins cannot be used in certain locations because of noise, safety reasons, or potential degradation of the steel member.
Some steel I-beams that need anchor attachments are too thick for knock on-girder clips and standard clamps.
Knock-on girder clips scratch any painted surfaces and expose bare steel, which may lead to rusting and possibly voiding the paint system warranty.
Interior steel I-beams may have fireproofing requiring an alternative strategy for anchoring such that the cable is suspended beneath the fireproofing. This also means a need for an instruction later in the specs and notation on drawings to replace fireproofing as well.
Self-tapping screws leave penetrations that need to be sealed.
Tips for superior integration
When considering an electric track system, it is important to plan for power on the exterior. Though these systems can be solar-powered, there are limitations and drawbacks to the solar setup. These include:
aesthetic of boxes on an exterior façade;
aesthetic or functional inability to run wire from a rooftop down to the work area;
availability of constant light throughout the year (i.e. with the sun angle changing throughout the year, is the installation location going to receive sufficient light all 12 months?);
figuring out how the units will be mounted to the exterior; and
enclosing exterior mounted plug in units in National Electrical Manufacturers Association (NEMA) boxes appropriate for the conditions.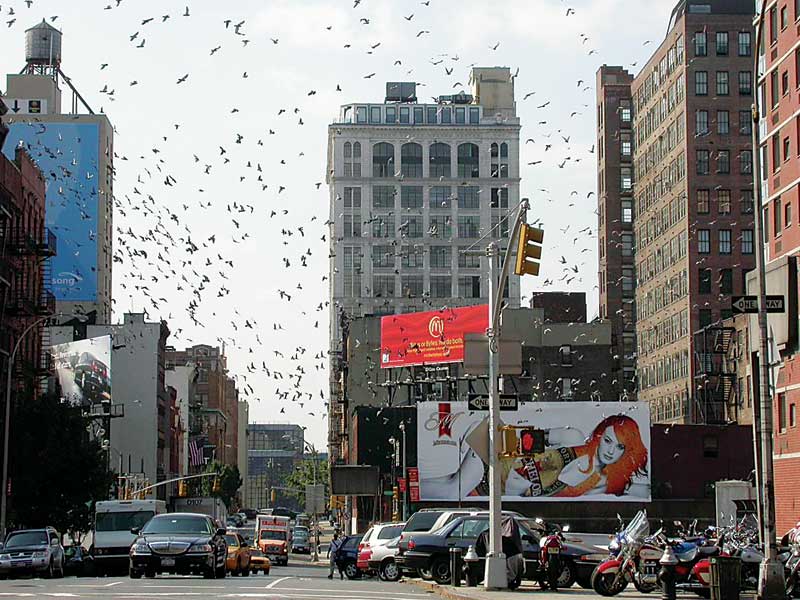 It is also important, of course, to specify the right materials. Although this article did not delve into the intricacies of the variety of systems offered by manufacturers, it is important to note certain products are, in fact, better than others for particular situations. For example, while standard netting has a melting point that causes dissolution prior to catching fire, authorities having jurisdiction (AHJs) may require certain indoor environments to be fitted with a chemically treated "self-extinguishing" material. In other cases, to reduce aesthetic degradation caused by putting netting on an exterior façade, one may want to consider intentionally thin netting where aesthetics trump functional needs.
Certain site locations, particularly those near water, would benefit from an electric track system that does not rely on a fully metallic exterior conductor. There is a unique system with the primary copper conductor beneath the surface of a conductive plastic delivery surface.
Paying attention to coordination of work is critical. Installation of bird deterrent systems has effects on a building that are not recognized by manufacturers. These include:
adhering a raised plastic electric track strip to an exterior ledge will cause water damming on the surface;
paint should be touched up when using knock-on clips to girder beams;
fireproofing must be replaced when removed for the purpose of installing anchoring; and
netting installation should be designed to minimize the need for accessing areas within the enclosure.
Conclusion
Bird deterrence is more than just use of deterrent devices. Consideration of design elements greatly diminishes the risk of bird problems and can reduce the potential need for product installation expense. When systems are necessary, it is advised to not gloss over or minimize the process of designing for and integration of systematic solutions. Unfortunately, most manufacturers have little experience in the field working in the context of construction projects and insufficient resources to dedicate to the intricacies of every project requiring their materials. The most assured way to navigate this sea of problems is with the independent expertise of a consultant.
Heath Waldorf, CDT, is principal consultant of Bird Control Advisory, a New York City-based firm that assists architects, engineers, real estate developers, and governmental agencies globally with elimination or prevention of the problems associated with pest birds. He has 12 years of experience in this niche as a design-build contractor for hundreds of projects, including stadiums, power facilities, commercial properties, retail, historic restoration, mass transit, and infrastructure. Additionally, he has been a product designer and manufacturer of system components, including a patent for the integration of electric track deterrents into horizontal surfaces. Waldorf is a CSI member, and has been certified by the Urban Green Building Institute as a GPRO for construction management. He can be reached at heath@birdcontroladvisory.com[2].
Endnotes:
www.gsa.gov/portal/content/113310: http://www.gsa.gov/portal/content/113310
heath@birdcontroladvisory.com: mailto:heath@birdcontroladvisory.com
Source URL: https://www.constructionspecifier.com/for-the-birds-considerations-for-effective-specification-of-bird-deterrence/
---