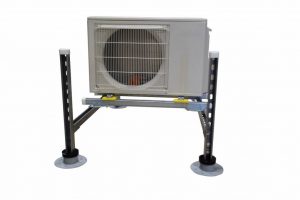 Get all the support you need on the roof or on the ground. Green Link has engineered every type of support for pipes, HVAC equipment, solar arrays, cable trays, duct work and more—all made in the United States.
Original KnuckleHeads
Molded from reinforced nylon, each weatherproof KnuckleHead supports up to 272 kg (600 lb). Two attachable bases are available—the 191 mm (7 ½-in.) Universal Base and the 305 mm (12) Big Base. There are five head designs: strut, lite pipe, heavy pipe, solar, and paver. Heads are designed to rotate, allowing height adjustment for leveling equipment.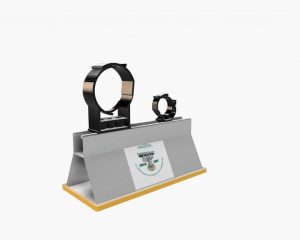 Patent-pending MetalHead

Features an aluminum extrusion design providing a sturdy triangular base with the strut channel incorporated. This design allows attachment of all standard strut hardware making it adaptable to virtually any type of roof project. MetalHead is weatherproof—lightweight but strong, supporting up to 4536 kg (10,000 lb).
Mechanical frame support assemblies
Two types are available in kits which include all necessary hardware and a choice of bases. The elevated assembly is designed for raising equipment up to 610 mm (24 in.) off the roof where water and snow accumulate; the low-profile assembly is for keeping equipment low to the surface where high winds and seismic events occur.
For more information, go to greenlinkengineering.com or call (888) 672-9897.

All information listed in this section was submitted by Green Link.
Kenilworth Media Inc. cannot assume responsibility for errors of relevance,
fact or omission. The publisher does not endorse any products featured in this article.