Harrisonburg hot yoga studio keeps moisture out
by Catherine Howlett | April 1, 2013 2:44 pm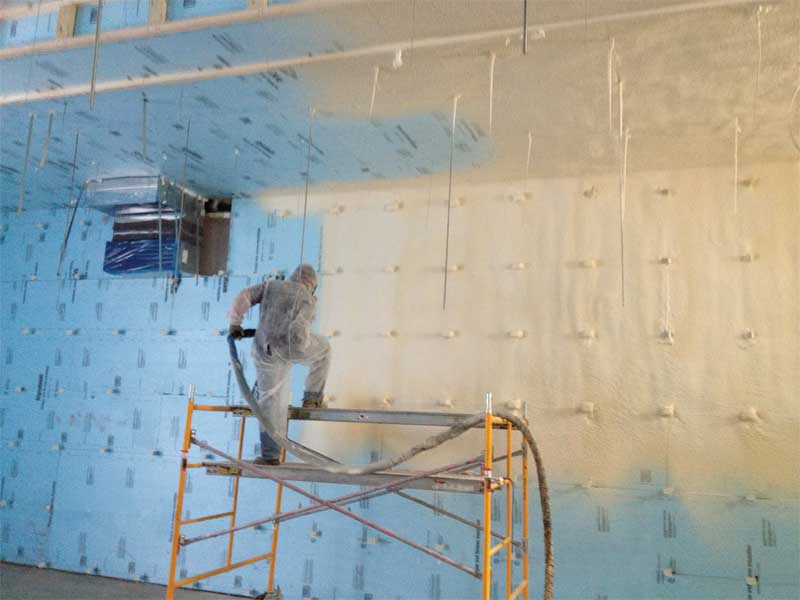 The ideal climate for a hot yoga studio during an average 90-minute session is a temperature of 40.5 C (105 F) and 40 percent humidity. The high temperature and humidity required for this type of activity created unique challenges in the retrofit design and construction of Bikram Yoga Harrisonburg in Virginia.
The 214-m2 (2300-sf) studio, located on the first floor of a 130-year-old building, was in need of renovations and a vapor barrier system that would prevent mold and structural damage caused by the high moisture levels.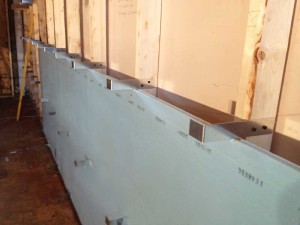 A concern of the studio's owner was keeping the space healthy for occupants, which meant preventing possible mold growth. Due to its ability to act as insulation in addition to an air and water barrier, sprayed polyurethane foam (SPF) was specified by the design team.
"This specific design was extremely crucial, as we wanted the least number of avenues for leakage and the smallest possibility for thermal bridging, while also keeping within our budget," said the design team's insulation expert, Ken Wells.
Sheets of 1.2 by 2.4 m (4 by 8 ft), 25-mm (1-in.) thick, moisture-resistant rigid insulation were applied to the stud wall framing. Following this installation, a 51-mm (2-in.) layer of closed-cell SPF was added to the substrate.
The 279 m2 (3000 sf) spray area took two days to complete. The continuous, fully adhered, insulation and vapor barrier system prevents thermal bridging, as well as keeps humidity away from the wood studs. Custom clips were attached to the wood studs, coming through the board and spray insulation, and then attached to the drywall for support.
In order for the studio to achieve the required humidity levels, a humidifier was attached to the HVAC system. Additional functions the spray foam insulation provided the studio include:
improved indoor air quality (IAQ);
 high insulation R-value;
complete adherence to the substrate filling any voids or cracks; and
elimination of unwanted noise or odor in the Bikram studio.
In addition to the hot yoga room, the studio's renovations included showers, a change room, and ambient lobby space.
Endnotes:
[Image]: http://www.constructionspecifier.com/wp-content/uploads/2013/04/IMG_0618.jpg
[Image]: http://www.constructionspecifier.com/wp-content/uploads/2013/04/IMG_0521.jpg
Source URL: https://www.constructionspecifier.com/harrisonburg-hot-yoga-studio-keeps-moisture-out/
---