Industrial Daylighting: Increasing light quality and reducing energy load
February 3, 2014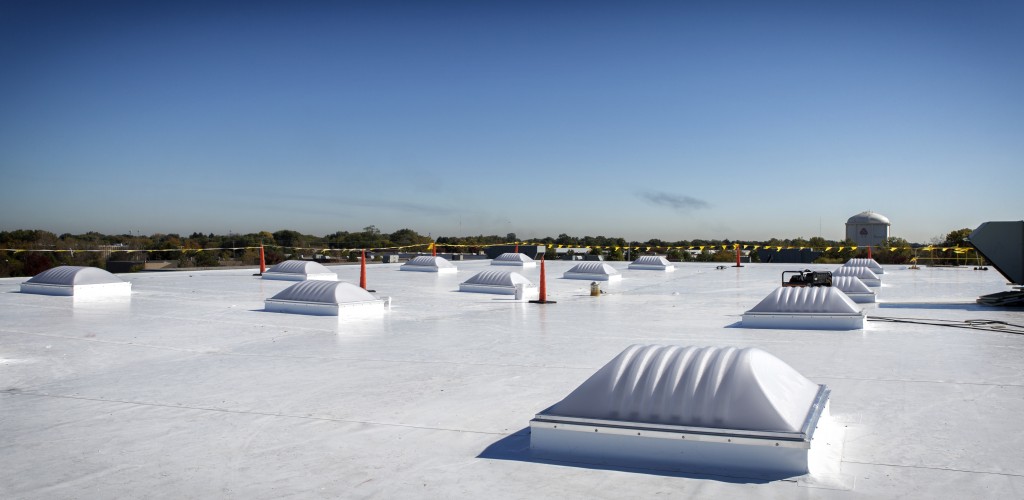 By Brian Grohe
For an electrical conduit design and manufacturing company in Roselle, Illinois, a new plant would represent as much as a 60 percent increase in company production and 25 new jobs in the community. However, before expanding manufacturing operations to a 4923-m2 (53,000-sf) space, there needed to be major changes to the 14-year-old building.
The building would be reclassified from industrial to heavy manufacturing, and it would be made as environmentally sound as possible. This meant improved energy efficiency where it was most achievable—in the building's thermal properties and lighting system. Specifically, the company wanted vegetated roofing assemblies, lowered indoor temperatures, and improved energy efficiency, as well as daylighting solutions.
Two years ago in another project, 15 skylights were retrofitted with new ones from a California-based manufacturer specializing in high-performance prismatic skylights for the commercial market. Having seen the enhanced performance of those skylights, project manager Ed Berbeka opted for them again.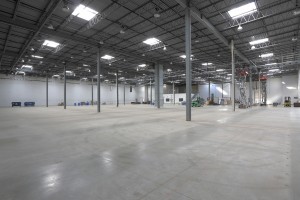 A total of 56 skylights were installed in the Roselle facility last October, at the same time the insulation and new roofing was installed. For the insulation upgrade, R-25 insulation would meet the latest international standards for long-term, thermal-resistance values. For the roofing upgrade, the existing ethylene propylene diene monomer (EPDM) black membrane was replaced with more reflective white—and more energy-efficient—thermoplastic polyolefin (TPO) material. The TPO assembly, lightweight and time-tested since the mid-1970s, reflects the sun's rays to reduce incoming heat, and does not require rock ballast.
New electrical and energy-efficient lighting was also part of the upgrade to the building. After the roof renovation, the building's interior temperature decreased by an estimated 17 C (30 F)—a measure taken during the month of August, just before the entire project was completed.
Lighting also significantly improved. The new skylights cover three percent of the roof area, which is relatively standard for industrial buildings. Thanks to their prismatic properties, however, the lighting inside the building, which has a ceiling height of about 12.19 m (40 ft), is anything but standard.
Generally speaking, warehouse lighting varies from as few as 5- to 10-fc (footcandles) in inactive storage areas, to as much as 30- to 40-fc output in more active spaces such as loading docks or receiving areas. After the installation of the skylights, light-level readings in the building reached from 55 to as much as 62 fc—without any use of electrical lighting.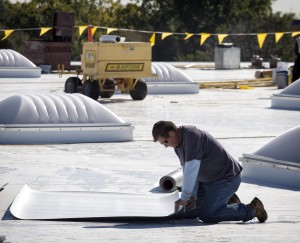 The electrician took note of the lack of 'hot spots' created by typical bubble-dome skylights, which can allow heat to build in the space below. The specified skylights, however, diffuse the incoming light through its prismatic lenses, eliminating hot spots, glare, or haze, as well as dissipating any heat. All that remains in the space is fully captured, evenly distributed and ultraviolet (UV)-stable daylighting coverage.
In addition to increasing the interior light source and providing increased energy savings, the building owner says the daylighting solution also boosted employee morale in the manufacturing plant.
Brian Grohe, LEED AP, is the corporate accounts manager–industrial for Acuity Brands. He holds a bachelor's degree from Columbia College in Chicago. With more than nine years in the daylighting industry, Grohe has held roles in regional sales and business development. He can be contacted by e-mail at brian.grohe@acuitybrands.com[4].
Endnotes:
[Image]: http://www.constructionspecifier.com/wp-content/uploads/2014/02/4.jpg
[Image]: http://www.constructionspecifier.com/wp-content/uploads/2014/02/1.jpg
[Image]: http://www.constructionspecifier.com/wp-content/uploads/2014/02/2.jpg
brian.grohe@acuitybrands.com: mailto://brian.grohe@acuitybrands.com
Source URL: https://www.constructionspecifier.com/industrial-daylighting/
---