Industry organizations react to new ICC framework
by dave_flaherty | March 8, 2021 8:46 am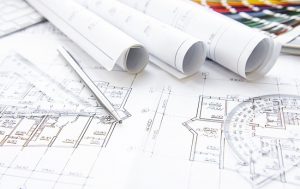 A number of industry organizations have voiced their reactions to a new framework announced by the International Code Council[2] (ICC).
ICC says the newly released framework will "assist governments and building industry stakeholders in meeting energy efficiency and greenhouse gas [GHG] reduction goals."
The ICC board, consisting of 18 government code officials who were elected by their peers, adopted the framework, Leading the Way to Energy Efficiency: A Path Forward on Energy and Sustainability to Confront a Changing Climate. This framework includes using ICC's American National Standards Institute (ANSI)-approved standards process to update the International Energy Conservation Code (IECC).
"Future editions of IECC will build on prior successes including an increase of efficiency requirements by about 40 percent, or an average of eight percent a cycle from 2006 to 2021, allowing IECC to remain a strong avenue for communities to reach their energy efficiency and sustainability goals globally," an ICC news release states. "With the base 2021 IECC efficiency requirements just 10 percent away from net zero for residential buildings, under the new framework future editions of IECC will increase base efficiency using a balancing test proposed in bipartisan legislation that has cleared the U.S. House and Senate and has been supported by energy efficiency advocates and the building industry."
IECC will be developed under a revised scope and be part of a portfolio of GHG reduction solutions that could address electric vehicles, electrification and decarbonization, integration of renewable energy and energy storage, and existing buildings performance standards among others. The new framework will also provide optional requirements aimed at achieving net-zero energy buildings presently and by 2030. According to ICC, using a tiered approach, "the framework offers adopting jurisdictions a menu of options, from a set of minimum requirements to pathways to net-zero energy and additional greenhouse gas reduction policies."
ICC has also announced the establishment of an Energy and Carbon Advisory Council which will consist of governmental and industry leaders. The Energy and Carbon Advisory Council will advise on which additional GHG reduction policies IECC should integrate, the pace IECC's baseline efficiency requirements should advance, plus needs and gaps ICC should work to address. The Code Council will begin outreach to fill the Energy and Carbon Advisory Council this month.
A call for applications for IECC Development Committees will take place this month. The committees will represent across nine interest categories. According to an ICC news release, these committees will "assure representation from a diversity of jurisdictions, experiences in building types and energy efficiency strategies, and geographies.
In reaction, New Buildings Institute (NBI) released a statement voicing is opposition the changes, which NBI staff testified against during an ICC board meeting on this proposed change in January.
In a press release, NBI officials state the framework changes, "the essential nature of the International Energy Conservation Code (IECC) development process from a model energy code to a standard. The change, described in vague terms in the ICC material, is impactful because it reduces the opportunity for cities and states to shape future versions of the IECC, even though they must subsequently adopt and implement it."
"To update the 2021 IECC, thousands of government representatives voted loud and clear in favor of a 10 percent efficiency improvement that will reduce energy use and carbon emissions in new construction projects. These voters answered the call of the ICC for increased participation in the development process and took seriously their role as representatives of their jurisdiction's goals and interests around climate change," the NBI press release stated. "Now, government officials will lose their vote, and instead appointed committees will make the determination of efficiency stringency for new homes and commercial buildings with no directive toward improvements needed to address the current climate crisis. Buildings account for 40 percent of the carbon emissions in the United States. The nation cannot address climate change without addressing buildings."
"The published changes to the code's intent fundamentally stall progress on advancing efficiency and building decarbonization and fail to meet the need of the moment as the impacts from climate change bear down upon us," said Kim Cheslak, NBI director of codes. "In addition to reducing governmental member involvement, the changes adopted by ICC will ensure measures directly targeting greenhouse gas (GHG) emissions and the achievement of zero energy buildings in IECC will only be voluntary, and subject to the approval of an unidentified Energy and Carbon Advisory Committee and the ICC board of directors."
Further, NBI is calling on ICC to appoint members to these committees that will deliver on the near-term necessity of zero energy and carbon neutrality.
The American Institute of Architects (AIA) also spoke out against the changes, calling it, "the International Code Council's (ICC's) decision to eliminate robust public input, transparency, and governmental consensus voting by its membership for the energy code development process.
"We are deeply disappointed to see the ICC move forward with this change, which we believe will present a step backwards for climate action," said AIA executive vice-president Robert Ivy, FAIA. "This heavily opposed decision stands to only serve select special interest groups and will no doubt erode progress towards the modern codes that are desperately needed to heal our planet. We hope the ICC board will ensure transparency and fairness in the selection of this new standard committee and take its oversight responsibility seriously."
AIA officials said the ICC decision to create a new committee—with members to be selected by the ICC board—that would make decisions on residential and commercial energy efficiency codes "effectively eliminates a final governmental vote by its members." The AIA press release also stated this move "appears to be in the interest of granting select special interest groups—such as the National Association of Home Builders and the American Gas Association—with greater decision-making authority."
Endnotes:
[Image]: https://www.constructionspecifier.com/wp-content/uploads/2021/03/Opener-7.jpg
International Code Council: https://www.iccsafe.org/
Source URL: https://www.constructionspecifier.com/industry-organizations-react-to-new-icc-framework/
---