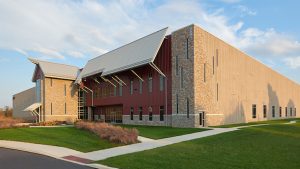 Fabcon Precast practically invented structural precast panels back in 1971. Since then, we have reinvented them at least twice. If you have not been building with structural precast, it is time to revisit this truly amazing building envelope. Fabcon panels possess the speed, thermal performance, and versatility to impress building owners, architects and general contractors alike.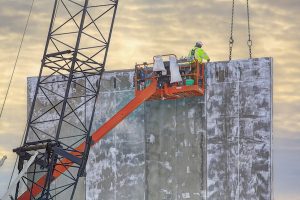 Today's structural precast panels are a far cry from the hollow-core panels first introduced in the early 1970s. Our VersaCore panels are state-of-the-art and sustainable, offering countless finish possibilities and R-values ranging from R-13.6 all the way up to edge-to-edge options as high as R-28.2.
Fabcon's vertical integration of services starts with predesign consultation and spans every subsequent step of the construction cycle up until the doors open, and with manufacturing plants in Pennsylvania, Ohio, Minnesota, and Kansas, Fabcon is never far. Whether you have done hundreds of projects or you are using precast for the first time, Fabcon's start-to-finish involvement can create efficiencies right from the word go!
To see how other construction methods stack up, visit our Precast Versus section.
All information listed in this section was submitted by Fabcon.
Kenilworth Media Inc. cannot assume responsibility for errors of relevance,
fact or omission. The publisher does not endorse any products featured in this article.