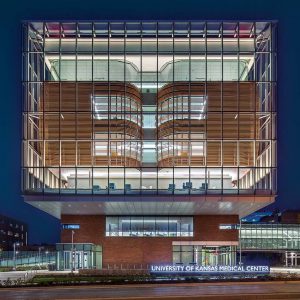 Market research indicates the installed cost of a standard glass and metal curtain wall averages $90 per square foot nationally. What if you could get significantly more glass clarity—and less green—for $92 per square foot?
Upgrade from coated clear glass, for just a fraction of the total installed façade cost, with the affordable clarity of the Solarban® Acuity™ low-e glass series by Vitro Architectural Glass. In fact, substituting an ordinary, low-e coated clear insulating glass unit (IGU) for a Solarban® Acuity™ glass unit typically will increase the total installed curtainwall cost by only $1 to $2 per square foot.
Design an ambitious façade and actually realize it, on budget and on time. Vitro Architectural Glass has engineered the Solarban® Acuity™ low-e low-iron glass system to combine the color fidelity of new, affordable Acuity™ low-iron glass—which is 60 percent less green than ordinary clear glass—with the performance you expect from the Solarban® family of glasses.
Vitro has developed Acuity™ low-iron glass based on 30 years of Starphire Ultra-Clear® glass manufacturing experience, using proprietary low-iron materials and processes.
Give a little, get it all. Request your samples at vitroglazings.com/acuity.
All information listed in this section was submitted by Vitro Architectural Glass.
Kenilworth Media Inc. cannot assume responsibility for errors of relevance,
fact or omission. The publisher does not endorse any products featured in this article.