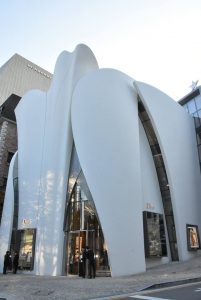 JEC Forum Chicago 2019 is an international forum focused on the major trends and benefits of composites in the construction and building sector. The forum will also be a place for professionals to engage in business discussions through a unique networking approach and meetings while creating a framework for collaborative research and development. This year, JEC forum Chicago will be held at Aon Grand Ballroom, Navy Pier on June 19-20.
Experts from the Massachusetts Institute of Technology (MIT), Stanford University, McKinsey, and Persico Architecture will present their best case studies during the conference sessions. Some of the topics to be covered include:
the scale, value, and trends of projected building and infrastructure activity;
carbon-based materials in building;
the environmental, social, and economic impacts of composites in buildings; and
hydrocarbons, to name a few.

Dirk Ahlborn, co-founder and CEO of Hyperloop Transportation Technologies, will give a keynote speech on the latest innovations involving composites in transportation. Workshops are open to agencies, engineers, architects, and composites manufacturers who are interested in applications and the opportunity to understand their benefits and share best practices. Participants will also discover the more than 20 sponsors' and their products and solutions as well as the latest innovations during the awards ceremony.
Discover the full program and register at www.jec-chicago.events.
All information listed in this section was submitted by JEC Composites.
Kenilworth Media Inc. cannot assume responsibility for errors of relevance,
fact or omission. The publisher does not endorse any products featured in this article.