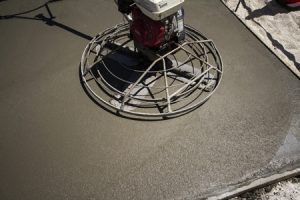 MasterFiber MAC 360 FF is a highly engineered synthetic hybrid fiber designed to strengthen plastic concrete to minimize plastic shrinkage and settlement cracking, while enhancing post-crack flexural toughness of hardened concrete. This hybrid fiber provides unparalleled finishing aesthetics while maintaining concrete performance.
MasterFiber MAC 360 FF offers a unique, non-corrosive, three-dimensional alternative solution to welded-wire reinforcement, light diameter bars, and the steel fibers used as conventional temperature and shrinkage reinforcement in concrete.
The most common applications for MasterFiber MAC 360 FF are:
hard-troweled concrete;
industrial and warehouse slabs-on-ground;
concrete pavements, white-topping and overlays;
composite metal decks; and
architectural panels.
Potential issues with conventional shrinkage and temperature steel reinforcement
Improper positioning: Welded wire reinforcement (WWR) 'ends up' at the bottom of the slab or the distributed steel is not chaired properly. Steel reinforcement is ineffective in holding cracks tight.
Installation costs: Significant labor costs are incurred with the installation of WWR or steel bars. This takes time and delays concrete placement.
Safety: WWR and steel bars pose a safety risk. They are trip and fall hazards and can cause lacerations, scrapes, and back strains.
Durability: WWR can potentially cause concrete durability concerns, such as corrosion, and the reinforcement is only two-dimensional.
Jobsite storage: Space is required to store the WWR or steel bars, and jobsite space may be at a "premium".
All information listed in this section was submitted by BASF.
Kenilworth Media Inc. cannot assume responsibility for errors of relevance,
fact or omission. The publisher does not endorse any products featured in this article.