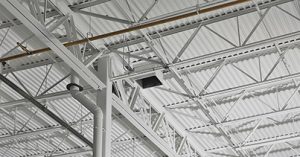 Design expansive spaces. Create high-performing structures. Accelerate timelines. Skyrocketing demand for warehouses and data centers is a prime opportunity—and a challenge—for project teams. Innovative steel building systems can help maximize and optimize interior spaces while meeting design goals.
Steel joists combined with long-span roof and floor deck solve five issues in warehouse and data center design.
Flexibility
Speed to market
Utility integration
Performance
Sustainability
Expand the possibilities of your next warehouse or data center project. This free guide shows you how. Download the Top 5 guide.
Overcome building market challenges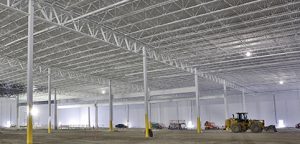 Conceive visionary office designs, then achieve them. Today's multi-story office spaces face a changing environment that demands innovative solutions. Get the Top 5 Guide to elevate multi-story office design.
Today's school design and construction projects must meet a unique class of performance demands. Innovative steel building systems and suppliers provide the right tools for the job. Get the Top 5 Guide to smarter school design.
Create attractive, spacious residences. Answer the call for a higher quality of living in multi-family structures. Steel building systems meet the needs of today's living spaces. Get the Top 5 Guide to uplift multi-family design and construction.
All information listed in this section was submitted by New Millennium.
Kenilworth Media Inc. cannot assume responsibility for errors of relevance,
fact or omission. The publisher does not endorse any products featured in this article.