Natural stone paving covered in latest supplement
March 20, 2020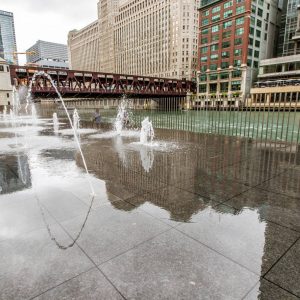 Landscape architects have a myriad of options when it comes to selecting the right materials for paving and hardscape projects. Natural stone is a suitable choice for exterior paving because of its beauty, versatility, durability, and sustainability.
Understanding the differences in installation methods, and the best applications for each, is essential for a successful project.
There are a variety of installation methods for natural stone paving. Many factors contribute to the right choice for the project. Methods include mortar set, sand set, bituminous set, and pedestal set. Each of these methods has advantages and disadvantages, and landscape architects will benefit from knowing what makes them different. When the appropriate method of installation is selected, natural stone pavers can provide a long-lasting, durable, and beautiful material for public use.
An article in our newest digital supplement explains the different installation methods for natural stone. It appears along with a trio of articles on landscape architecture in Advances in Landscape Architecture, a free digital supplement. Click here[2] to read it.
Endnotes:
[Image]: https://www.constructionspecifier.com/publications/ds/202003/index.html
here: https://www.constructionspecifier.com/publications/ds/202003/index.html
Source URL: https://www.constructionspecifier.com/natural-stone-paving-covered-in-latest-supplement/
---