Online petition demands AIA Chicago reinstate ousted VP Zurich Esposito
September 1, 2020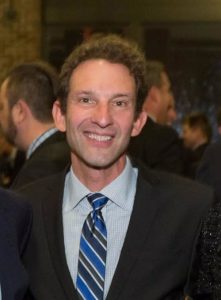 An online petition[2] to reverse the sudden dismissal of Zurich Esposito, who was the executive vice-president of AIA Chicago[3] for over 14 years, received more than 200 signatures in less than 24 hours. The petition was started on August 25 by the Chicago design community and is led by Mark Schmieding, FAIA, of Goettsch Partners[4].
"As members of the Chicago design community, we are writing to express our utmost concern with the actions of the AIA Chicago board of directors involving the recent departure of the organization's effective, longtime executive vice-president, Zurich Esposito," the petition said.
The AIA Chicago board of directors made the announcement on August 13 "We are focused on the future and plan to begin a national search for a permanent replacement in the coming weeks," the board said. The board did not provide a reason for the dismissal.
The Change.org petition currently has more than 500 signatures.
"The board's abrupt removal of Zurich from his position demonstrates questionable and inexperienced behavior. Those actions not only failed Zurich, an invaluable advocate for all of us, but they failed the entire design community as well," the petition said.
In an e-mail to its members, the chapter said John Syvertsen, FAIA, will serve as interim executive vice-president and would lead the organization until they find a permanent replacement, as per The Chicago Tribune[5].
Endnotes:
[Image]: https://www.constructionspecifier.com/wp-content/uploads/2020/08/Opener-28.jpg
online petition: https://www.change.org/p/call-to-reverse-dismissal-of-zurich-esposito-from-aia-chicago
AIA Chicago: https://www.aiachicago.org/
Goettsch Partners: https://www.gpchicago.com/
The Chicago Tribune: https://www.chicagotribune.com/
Source URL: https://www.constructionspecifier.com/online-petition-demands-aia-chicago-reinstate-ousted-vp-zurich-esposito/
---