Perimeter security innovation keeps pace with dynamic threat environment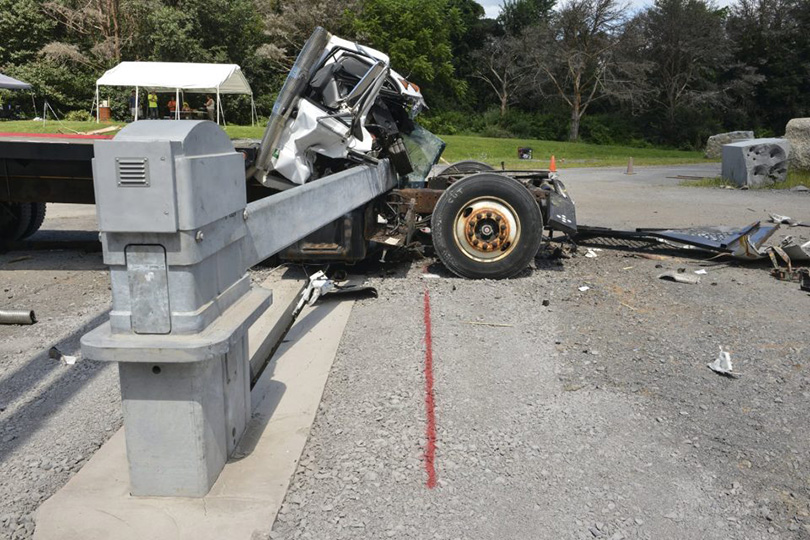 According to the 2016 Global Terrorism Index by the Institute for Economics & Peace (IEP), complex and rapidly changing dynamics "highlight the fluid nature of modern terrorist activity." While top-line numbers reflect an improvement in levels of global terrorism, other trends identified in the report are more troubling. Negative factors include terrorist organizations shifting activity geographically (i.e. away from their bases of operation and across borders and oceans) and tactically (i.e. increases in lone-actor attacks). In fact, the report finds ISIL's transnational shift, along with attacks inspired by the group, "drove an increase in terrorism to its highest levels ever" in Europe.
As radical criminals and organized terrorist groups grow in number and dedication to their causes, one thing remains clear. Not only are attacks becoming more frequent, but they are also becoming increasingly violent in hopes of maximizing destruction. This reinforces the importance of incorporating preventative measures and products engineered and tested to the industry's highest standards.
Putting protection where it matters
The recent increase in vehicle-type attacks—in locations from Columbus to Stockholm, Jerusalem to Berlin—has focused attention on the potential threat posed by vehicles. This trend has also prompted more organizations, sites, and facilities to re-evaluate their status as potential targets. As a result, there is increasing demand for solutions that discourage, prevent, or otherwise neutralize vehicle-borne threats.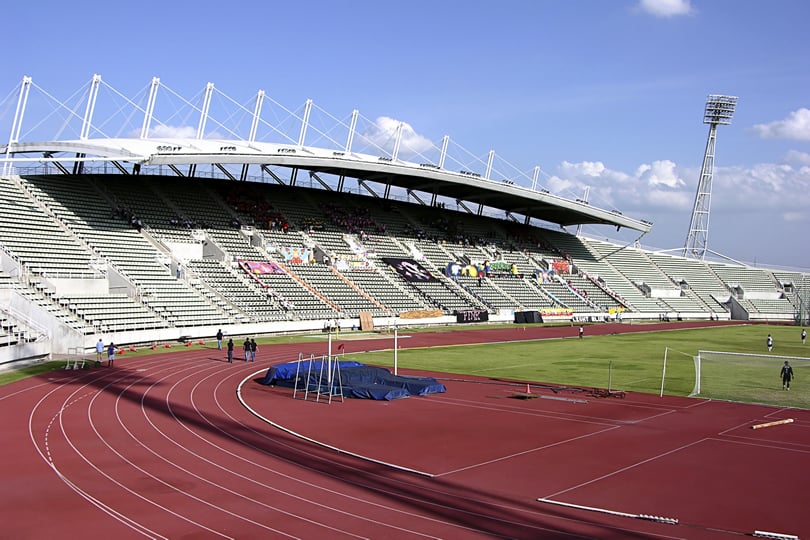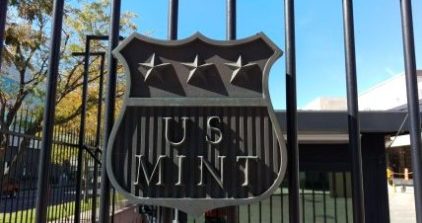 Potential high-risk facilities include:
embassies and government sites;
commercial buildings;
stadiums and arenas;
mass transportation hubs;
data centers;
oil and gas refineries;
chemical plants;
utility stations;
military bases;
airports; and
critical infrastructure.
Heavy-duty defense with a global perspective
Ross Technology, a manufacturer of architectural and perimeter security products, has provided safe environments for people to travel, shop, eat, and work for more than 50 years. The company has worked on hundreds of U.S. embassies and consulates, along with a multitude of international government and commercial projects on six different continents.
Ross applies decades of experience to design, test, and manufacture advanced physical security solutions for high-risk facilities. That experience reinforces the strength of their robust line of perimeter security solutions, which include wedges and plates, active and passive bollards, and gates and fencing.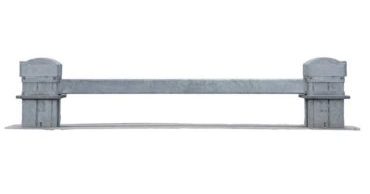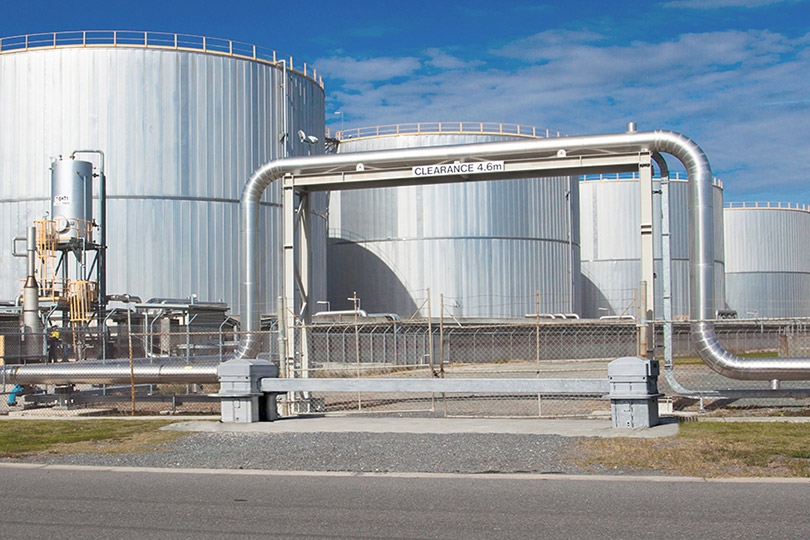 Beam-style gates: Reliable and versatile perimeter security
Beam-style gates are ideal for guarding access control points with wide entrances, eliminating the need to install and maintain multiple wedge barriers or bollards. Since vertical support posts and foundations are often installed beyond the roadway margins, these barriers can reduce the risk of interference with underground utilities.
An innovative example of post-and-beam design is the Ross Anti-Ram XT-4200 Gate, which provides heavy-duty perimeter security for government buildings, critical infrastructure, and other high-risk facilities. Its innovative clear-span design combines strength, efficiency, and versatility. The XT-4200 Anti-Ram Gate features a unique rising beam actuated by a highly reliable electromechanical drive system.
Features:
Electric actuation
User-friendly and versatile, the XT-4200 is the only electro-mechanical rising beam barrier certified to M50 P1 under ASTM F2656, Standard Test Method for Crash-testing of Vehicle Security Barriers. With continuous-duty-rated motor and gearbox, the all-electric system provides long-term reliability and reduced downtime.
Fast cycle time
Compared to drop-arm gates, the XT-4200 has highly efficient action, reducing open-close travel distance and decreasing normal cycle time to just three to five seconds in each direction.
Complete protection
Gate posts are engineered to accept Ross XL-501 Post & Beam Fence, eliminating gaps in protection and redundant posts.
The Ross XT-4200 Gate is ideal for:
wide entrances—crash-tested with a 7.3-m (24-ft) clear opening, it is a cost-effective solution for securing wide entrances, eliminating the need for multiple wedge barriers or bollards;
high traffic—with its short cycle time, the gate processes vehicles more efficiently;
high-speed impacts—the gate provides maximum protection for access control points where roadway layout allows vehicles to approach at high speed; and
environmental restrictions—it is suitable for projects where the use of hydraulic fluids is undesirable.
Integrating fence protection for complete perimeter security
The Ross XT-4200 Anti-Ram Gate is engineered to integrate seamlessly into the Ross XL-501 Anti-Ram Fence to create a turnkey perimeter security solution. Its post-and-beam design allows XL-501 Fence to provide integrated protection with the XT-4200 Gate while eliminating redundant posts and other hardware.
In addition to anti-ram fence and gate, Ross Technology designs and manufactures a complete line of crash-tested perimeter security solutions that go beyond providing simple traffic control and security to address the threat of vehicle-borne attacks. These products include:
fixed and portable wedge barriers;
gates and fences;
active bollards; and
passive bollards.
High-stakes security demands high standards
Ross focuses on designing and manufacturing solutions that exceed basic industry test specifications. Ross specializes in heavy-duty and crash-tested systems—as opposed to engineer-rated systems—and uses only the highest-grade electro-mechanical and hydraulic power components.
Ross perimeter security solutions are engineered to protect facility entrances and boundaries against commercial trucks traveling at high rates of speed. They are tested to meet the highest threat levels of the Department of State and ASTM standards for vehicle crash testing. To prevent corrosion, every Ross barrier is hot-dip galvanized per ASTM A123, Standard Specification for Zinc (Hot-dip Galvanized) Coatings on Iron and Steel Products.
Practical security concerns: Budget, installation, and maintenance
It can be easy to throw money at high-priority initiatives like perimeter security—the challenge is getting maximum protection for an investment, with a system relatively affordable to own, simple to operate and maintain, and engineered to provide a long service life.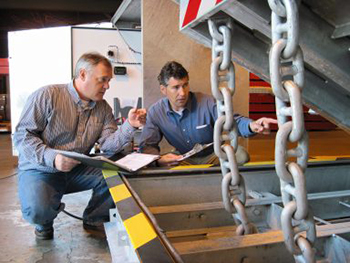 Ross Technology specializes in bringing to market new crash-tested barriers aimed at overcoming the practical challenges typically associated with using perimeter security products. They strive to develop barriers addressing limitations of traditional designs and providing greater value—whether by lowering product costs, speeding up installation, increasing service life, or overcoming restrictive site conditions. Innovations like the Post and Beam Anti-Ram Fence and Gate are perfect examples of forward-thinking technologies delivering these benefits.
Unlike many vehicle barrier companies, Ross designs and manufactures its own perimeter security products, so it has a very good understanding of how its designs function and where they function best. This depth of knowledge aids the product selection process by factoring in project site conditions, security objectives, operational considerations, and integration with third-party control systems.
Ross maintains close relationships with skilled contractors in many regions of the country who are experienced installers. For project teams preferring to handle the installation with their own crews, Ross personnel can support efforts with onsite technical guidance during key stages of the installation. The company can also provide technical training and supply materials to educate security staff.
About Ross Technology
Ross Technology manufactures a diverse line of physical security and public safety solutions that protect people, property, and products in a wide range of applications, including antiterrorism/force protection, Occupational Safety and Health Administration (OSHA) compliance, and industrial storage. Based in Leola, Pennsylvania, the company supports construction and capital improvement projects throughout the world. For more information, visit www.rosstechnology.com.
Additional information
Product Details

All information listed in this section was submitted by Ross Technology.
Kenilworth Media Inc. cannot assume responsibility for errors of relevance,
fact or omission. The publisher does not endorse any products featured in this article.