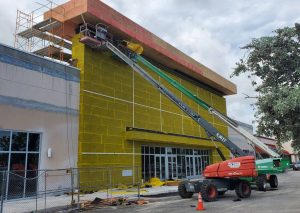 Better than metal, Plastic Components has you covered with PVC products that deliver a rustproof, moisture-resistant installation.
Our TRIMS and ACCESSORIES offer proven compliance with ASTM and other code agencies. Save time and money—with our Ultra-Lath Plus® plastic lath, Ultra Drain Mat™, and now Ultra-Casing Bead.
Ultra-Casing Bead has a built-in moisture flange that eliminates the need for backer rod and provides improved sealing around window and door openings. Get consistent spacing and easier inspections. Four colors eliminate painting in stone veneer applications.
For drainage and cross-drying inside the wall cavity Ultra Drain Mat™ (IBS code-approved for water-resistant barriers) is hard to beat. This durable chemical resistant drainage/ventilation system for exterior cladding prevents condensation and stops moisture intrusion.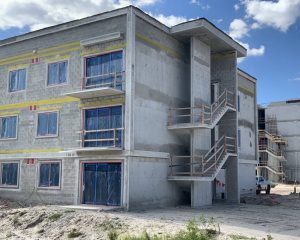 Ultra-Lath Plus®, Plastic Components' non-rusting plastic lath, complies with ASTM and the Florida Building Code, and Miami-Dade County's High Velocity Hurricane Zone (HVHZ) requirements for impact and cyclic performance. It's approved for vertical and horizontal applications and passes NFPA 285 Fire Tests and Third-party IAPMO certification, making it the solution for corrosion resistance in three-coat stucco systems. Available in sheets, rolls and Strip-Lath Plus™ strips for reinforcing stress points around window and door openings.
For specs and online submittals, visit plasticomponents.com.
All information listed in this section was submitted by Plastic Components..
Kenilworth Media Inc. cannot assume responsibility for errors of relevance,
fact or omission. The publisher does not endorse any products featured in this article.