Preliminary designs revealed for NY gallery expansion
by Samantha Ashenhurst | July 11, 2018 12:47 pm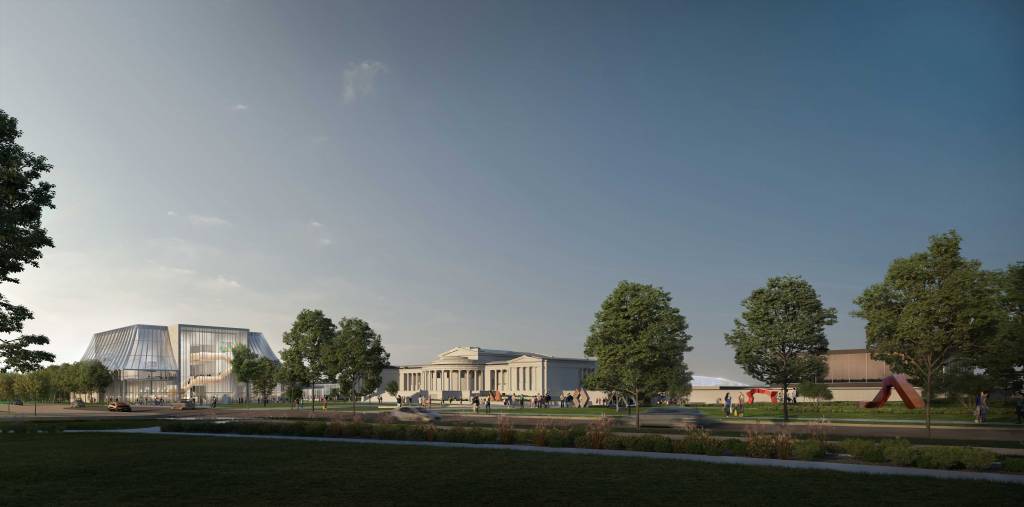 Buffalo's Albright-Knox Art Gallery[2] has released preliminary designs for a new freestanding building as part of its AK360 Campus Development and Expansion project. Designed by international firm Office for Metropolitan Architecture[3] (OMA) and its New York-based partner Shohei Shigematsu[4], the North Building will create 2684 m2 (29,000 sf) of space for displaying special exhibitions and the museum's art collection. The design also reveals plans for a wraparound promenade, which the firm says will visually and aesthetically connect the facility's interior with the site's existing campus and landscape.
"The North Building comprises three levels offering diverse gallery experiences," said Shigematsu. "Encircling the second-level gallery is a double-height promenade, a flexible space with 360-degree views to the surrounding buildings and Olmstead landscape. The building is enveloped by a translucent façade that achieves an open and ephemeral quality and engages the external environment."
The area around the gallery is part of a system of parks designed by Frederick Law Olmstead and Calvert Vaux in the 1800s.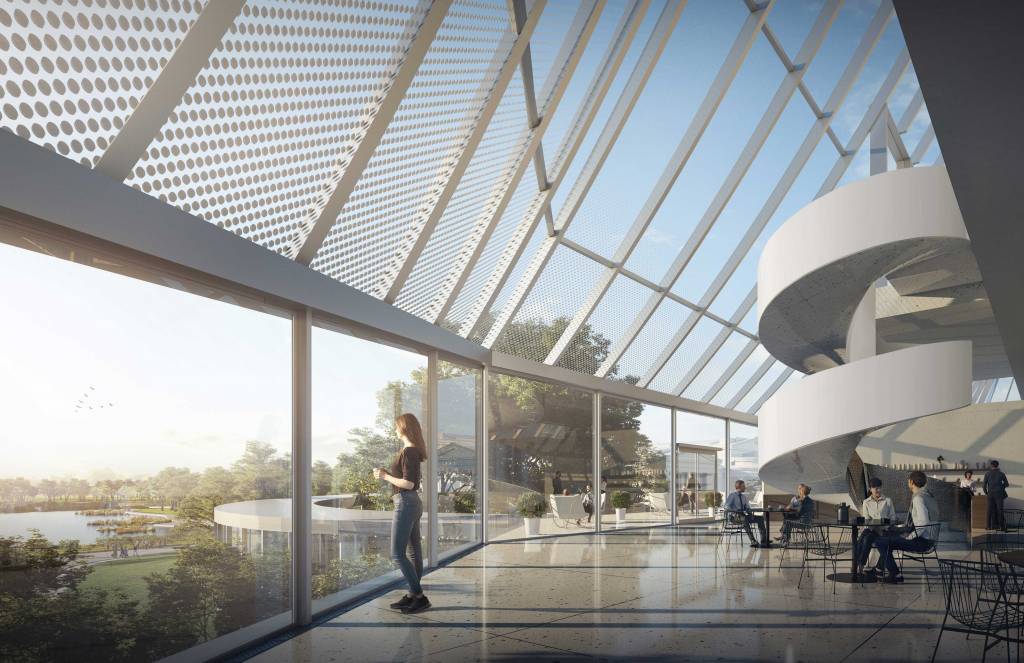 As part of the AK360 project, designers from OMA are also working to preserve and improve the campus' existing buildings. The designs include updates to the gallery's 1962 Building, such as creating a new education wing on the lower level, adding a new entryway, and building a roof enclosure for the building's open-air sculpture garden.
The design team also has plans to connect the North Building with the campus' 1905 Building, via a scenic bridge through Olmsted Park.
"We are thrilled with the evolution of AK360 into this new plan, which solves all the programmatic and operational challenges the museum has faced while meeting the priorities our community has so clearly expressed to us," said Janne Sirén, Peggy Pierce Elfvin director of the Albright-Knox Art Gallery. "Our goal has always been to make the museum a more welcoming, accessible, and inclusive place—physically and philosophically—while adding to Buffalo's remarkable architectural legacy."
Design development for the AK360 Campus Development and Expansion project will continue into 2019, with construction expected to begin later that year. The expanded facility is slated to open in late 2021.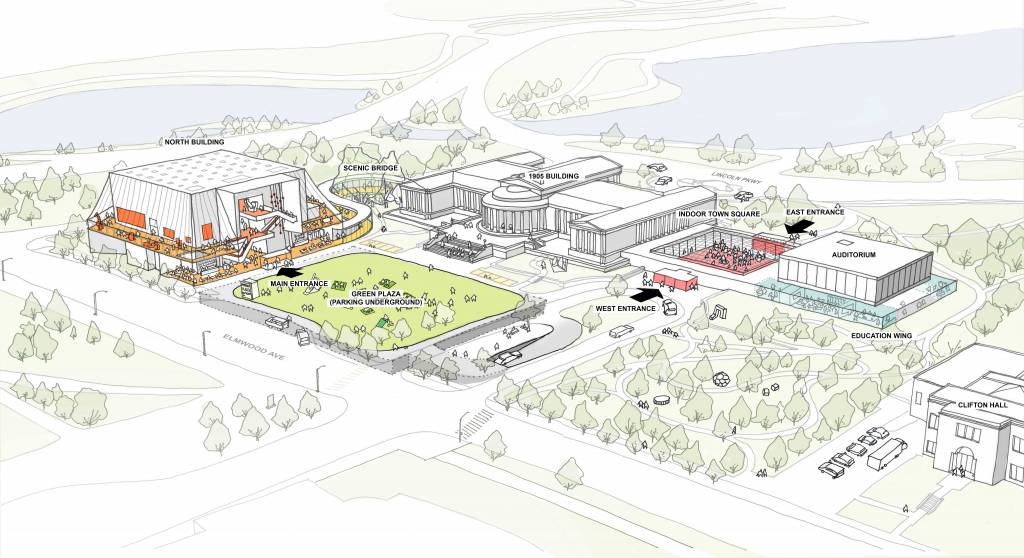 Endnotes:
[Image]: https://www.constructionspecifier.com/wp-content/uploads/2018/07/1_Albright-Knox-Art-Gallery_Campus-View_OMABrick-Visuals.jpg
Albright-Knox Art Gallery: https://www.albrightknox.org/
Office for Metropolitan Architecture: http://oma.eu/
Shohei Shigematsu: http://oma.eu/partners/shohei-shigematsu
[Image]: https://www.constructionspecifier.com/wp-content/uploads/2018/07/8_Albright-Knox-Art-Gallery_Promenade-View-to-Hoyt-Lake_OMABrick-Visuals.jpg
[Image]: https://www.constructionspecifier.com/wp-content/uploads/2018/07/2_Albright-Knox-Art-Gallery_Campus-Program_OMA.jpg
Source URL: https://www.constructionspecifier.com/preliminary-designs-revealed-for-ny-gallery-expansion/
---