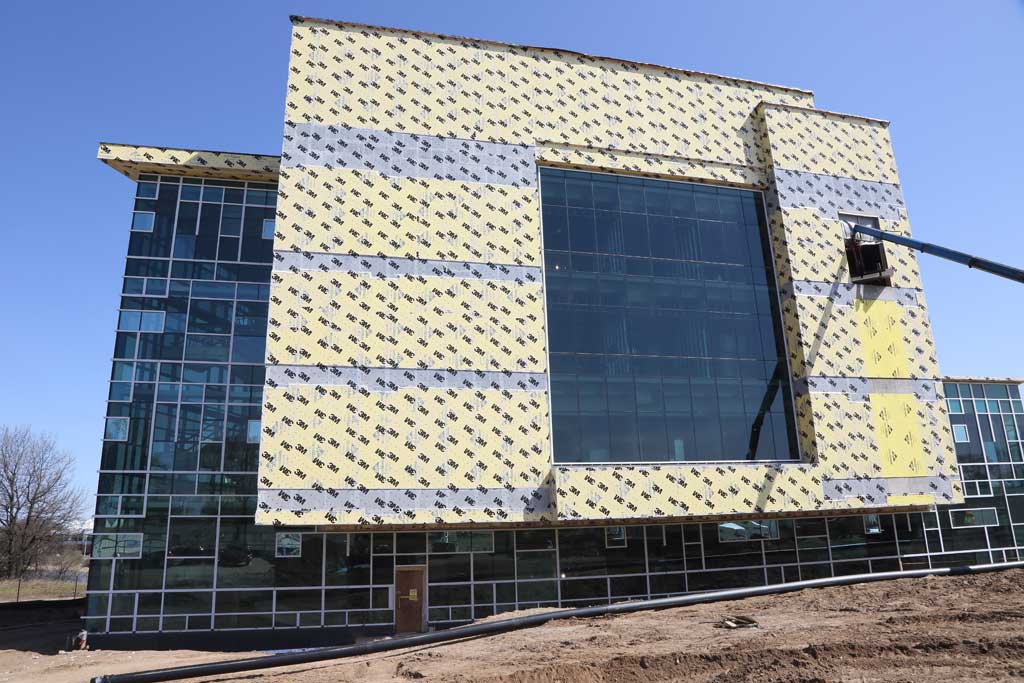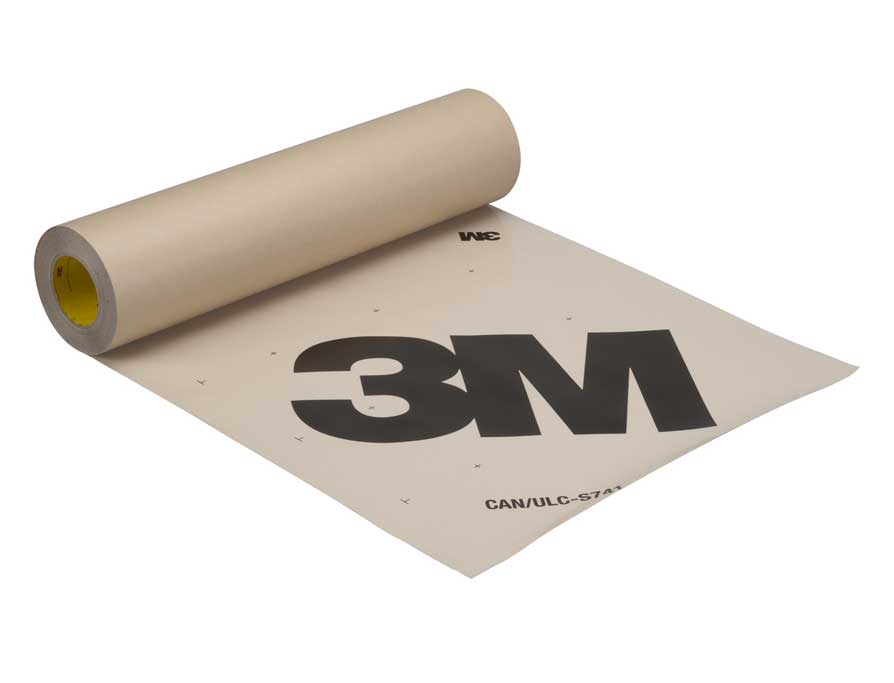 Whether you are looking for air barrier, firestop, structural glazing, or insulation jacketing solutions, look to 3M for products you can trust to perform for the long term. 3M has been a trusted name for over a century and we offer several lines of products for your building envelope.
Tough products for tough applications
At 3M, we thoroughly test and document the performance of our building envelope solutions so you know they are up to the standards you require. Our tough acrylic adhesives go on easy and then stick for the long haul so you know they will continue to keep outside air out and inside air in. We can be found in many industry spec-in applications and we warranty our products so you can have confidence they will last.
We offer both vapor-permeable and non-permeable air barrier solutions to control the flow of air, moisture, and heat. We offer complete families of solutions to complement our air barrier products, including through-wall flashing tapes and liquid flashing membranes. Our products are easy to apply, even in extreme weather conditions or situations where overspray is undesirable, and they can remain exposed to UV for up to 12 months.
Our teams of experts around the world collaborate with each other to provide the best solutions to customer challenges. They have detailed knowledge about our products, including how they perform in demanding circumstances, so if you have a question about a specific situation, ask 3M.
Creating solutions with science
Since 1925 when one of our lab assistants invented masking tape, 3M has been applying science to life—developing adhesive products and technologies that help entire industries and individual businesses worldwide. The work that began with a single 3M engineer now spans decades and generations. And all of it goes into each of our adhesives, sealants, protective coatings, devices, and fire resistance products to help businesses like yours operate faster, better, and more efficiently.
Connect with us at 1-800-831-0658 or by clicking here.
All information listed in this section was submitted by 3M.
Kenilworth Media Inc. cannot assume responsibility for errors of relevance,
fact or omission. The publisher does not endorse any products featured in this article.