CSI events at CONSTRUCT: Networking and fun in Providence
September 1, 2017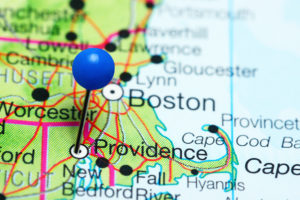 It is not too late to register for CONSTRUCT & the CSI Annual Convention[2], slated for the Rhode Island Convention Center[3] in Providence from September 13 to 15. The event features a number of CSI events offering opportunities for networking, education, and fun.
First on the CSI event roster is the CSI Welcome Reception[4], scheduled for September 13. From 6:30 to 9 p.m., attendees who have preregistered for this event will be treated to a sit-down New England clambake dinner, complete with live entertainment and prize drawings. CSI Region Caucuses[5] are also held that day.
September 13 is also the conference's designated Young Professionals Day. Organized by Cherise Lakeside[6], CSI, CDT, this function offers new members of the design/construction industry the opportunity to get their bearings and learn new skills. Open to those 35 and younger, the program includes a continental breakfast and introduction, informative seminars on everything from the conference itself to technical knowledge, and admission to the interactive Let's Fix Construction luncheon led by Lakeside and Eric D. Lussier[7].
The Young Professionals Program also includes admission to the Young Professionals Mixer[8], which will be held September 14 at Providence's Trinity Brewhouse[9]. The second day of the conference also features the CSI Honors & Awards Ceremony[10] and Celebration of Fellows[11].
CSI will also be holding another evening event, open to attendees of all ages. From 7 to 10 p.m. on September 15, CSI Night Out[12] will bring live music and fun to Skyline at Waterplace[13]. With food, drinks, and other entertainment, the Night Out is one of CSI's most popular events. Preregistration is required, and attendees must be at least 21 years of age.
For more on the events CSI is bringing to CONSTRUCT—such as the CSI College of Fellows Annual Meeting & Breakfast[14] and CSI Annual Business Meeting General Session[15]—visit the show website[16]. You can also check out our special section[17] in the September issue, which lists technical seminars and special speakers.
Endnotes:
[Image]: https://www.constructionspecifier.com/wp-content/uploads/2017/09/bigstock-154887071.jpg
CONSTRUCT & the CSI Annual Convention: https://www.constructshow.com/en/home.html
Rhode Island Convention Center: http://www.riconvention.com/
CSI Welcome Reception: https://explore.constructshow.com/Attendee/Schedule/SessionDetails/40000
CSI Region Caucuses: https://explore.constructshow.com/Attendee/Schedule/SessionDetails/40029
Cherise Lakeside: https://www.constructionspecifier.com/celebrating-aec-young-professionals-at-construct/
Eric D. Lussier: https://www.constructionspecifier.com/finding-the-fifth-c-collaborative/
Young Professionals Mixer: https://explore.constructshow.com/Attendee/Schedule/SessionDetails/40003
Trinity Brewhouse: http://www.trinitybrewhouse.com/
CSI Honors & Awards Ceremony: https://explore.constructshow.com/Attendee/Schedule/SessionDetails/40001
Celebration of Fellows: https://explore.constructshow.com/Attendee/Schedule/SessionDetails/40002
CSI Night Out: https://explore.constructshow.com/Attendee/Schedule/SessionDetails/40006
Skyline at Waterplace: http://www.skylineatwaterplace.com/
CSI College of Fellows Annual Meeting & Breakfast: https://explore.constructshow.com/Attendee/Schedule/SessionDetails/40004
CSI Annual Business Meeting General Session: https://explore.constructshow.com/Attendee/Schedule/SessionDetails/40005
website: https://www.constructshow.com/en/home.html.html
special section: https://www.constructionspecifier.com/construct-2017-knowledge-today-innovation-tomorrow/
Source URL: https://www.constructionspecifier.com/relax-in-rhode-island-with-csi-events/
---