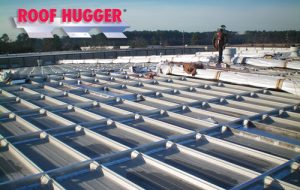 Based in Lutz, Florida, Roof Hugger manufactures structurally correct sub-framing systems for reroofing existing metal roofs without removing the existing assembly. These 'metal-over-metal' retrofit products nest over and accommodate virtually any existing metal roof configuration/profile and rib-spacing/height, be it exposed fastened or standing seam metal. As an end result, the new reroof assembly provides a low-profile reroofing method compatible with any new roof panel providing a safe and non-disruptive installation for building occupants/operations.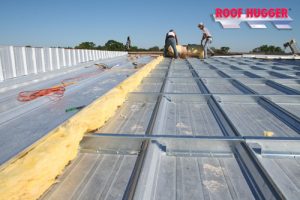 These roof systems have been stringently tested in the lab. They can strengthen the existing roof's purlins to compensate the added weight as well as increase wind uplift loads as required by new building codes. They are highly specified by federal, state, and local jurisdictions as preferred roof systems. Roof Hugger has provided framing for the successful installation of more than 8 million m2 (85 million sf) of metal roofing; several of which have withstood major hurricanes (e.g. Michael, Katrina, Rita, and Ike) without failures.
Editable CSI formatted performance specifications are available online.
Roof Hugger is a member company of LSI Group of Logansport, Indiana. One can check out instructional videos at roofhugger.com/InstructionalVideos.htm.
For more information, visit www.roofhugger.com, call 800-771-1711, or e-mail sales@roofhugger.com.
All information listed in this section was submitted by Roof Hugger.
Kenilworth Media Inc. cannot assume responsibility for errors of relevance,
fact or omission. The publisher does not endorse any products featured in this article.