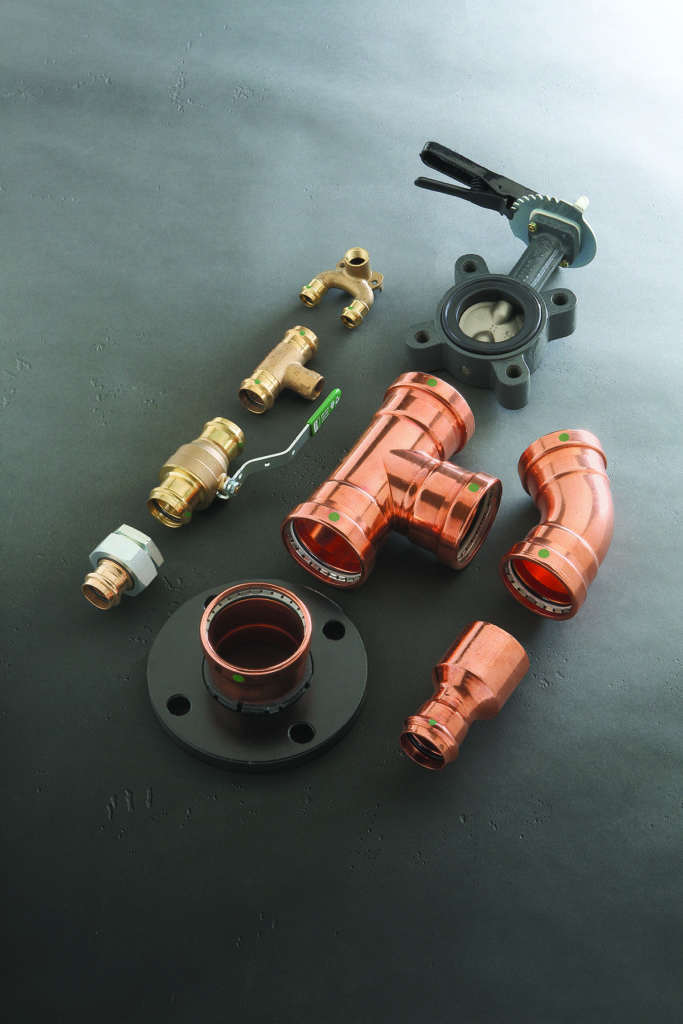 The original press-pipe-joining system for copper tubing, Viega ProPress joins copper tubing in less than seven seconds without flame or heavy equipment.
Viega ProPress for copper is available in more than 600 fitting configurations, in sizes ranging from ½ to 4 in. (i.e. to 12.7 to 100 mm). The patented Smart Connect® feature, available only from Viega, provides installers with added confidence in their ability to ensure the integrity of connections.
Viega was the first manufacturer to offer press joining systems in North America in 1999. The flameless technology eliminates the need for sweating, brazing, and grooving as well as burn permits and fire watches. Connections can be made wet or dry for quick repairs on existing systems.
The system can be customized to suit nearly any residential, commercial, industrial, or marine application from potable water to natural gas. It has been tested to the strictest standards in North America, gaining more approvals than any other press fitting system.
Viega ProPress fittings are available with ethylene propylene diene monomer (EPDM), hydrogenated nitrile butadiene rubber (HNBR), and fluoroelastomer (FKM) sealing elements.
For more information, visit www.viega.us.
All information listed in this section was submitted by Viega.
Kenilworth Media Inc. cannot assume responsibility for errors of relevance,
fact or omission. The publisher does not endorse any products featured in this article.