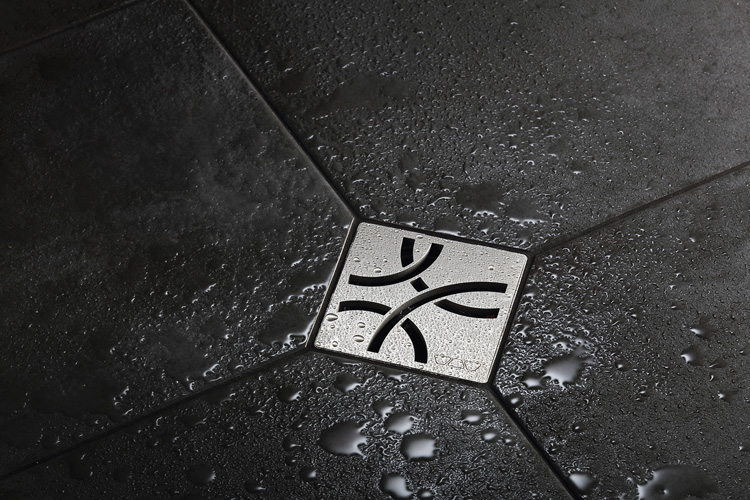 A series of new shower drain grates from Schluter-Systems features brand new designs fitting into a virtually invisible frame, resulting in a stylish and truly seamless look for shower floors. Three new grate designs are available for both the standard 102 mm (4 in.) square point drains, and for Schluter's linear drains in lengths from 508 to 1219 mm(20 to 48 in.).
The Schluter KERDI-DRAIN-STYLE grates (for point drain) and KERDI-LINE-STYLE grates (for linear drain) were developed through an in-depth project between European and North American designers. The design objective was to tie-in to today's latest tile trends, while providing distinctly different looks that will fit with various bathroom decors. The drain grates do not contain any screw holes, creating an uninterrupted design that adds to the seamless appearance.
The new "style" grates are designed to integrate with existing Schluter drains featuring an integrated bonding flange to provide a secure connection to the KERDI waterproofing membrane at the top of the assembly. This is an integral part of a sealed system creating waterproof showers by protecting the substrate from water infiltration, hence preventing mold and mildew.
All the new grates and frames are made with brushed stainless steel.
All information listed in this section was submitted by Schluter Systems.
Kenilworth Media Inc. cannot assume responsibility for errors of relevance,
fact or omission. The publisher does not endorse any products featured in this article.