Sound panels enhance acoustic performance at Fenway Park
by Carly Midgley | October 21, 2016 1:45 pm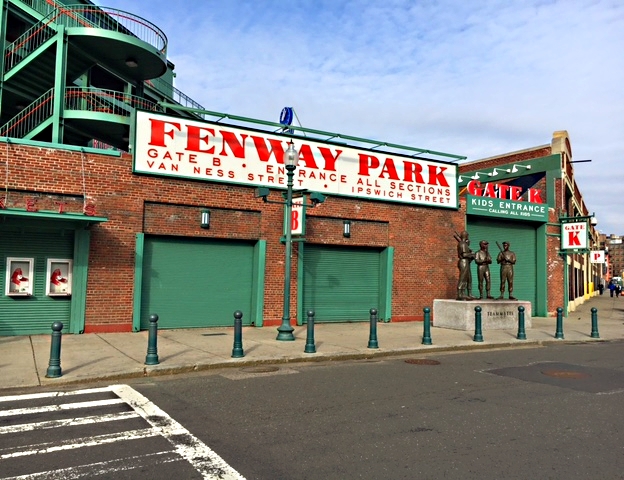 The Boston Red Sox have been done with this year's baseball season for a little while, but it is still a great time to check out one of the new features in the team's iconic home. Fenway Park has undergone a number of innovative expansions over the years, and one such project was completed this May. For this expansion, unused deck space was removed in order to support the construction of a rentable outdoor group function area. Named the 'Jeano Deck,' this new addition can accommodate up to 2000 people.
Half of this remodeled deck area is dedicated to a chiller and other mechanical equipment—all of which makes noise that can be distracting and irritating to visitors. To resolve this issue, sound panels were installed to serve as an absorption barrier.
These washable, hydrophobic panels are made of welded aluminum, and were tested under UL 723, Standard for Test for Surface Burning Characteristics of Building Materials, with a smoke/flame rating of zero. The panels are designed to withstand intense weather and harsh environments, with some models capable of enduring wind loads of more than 435 km/hr (270 mph).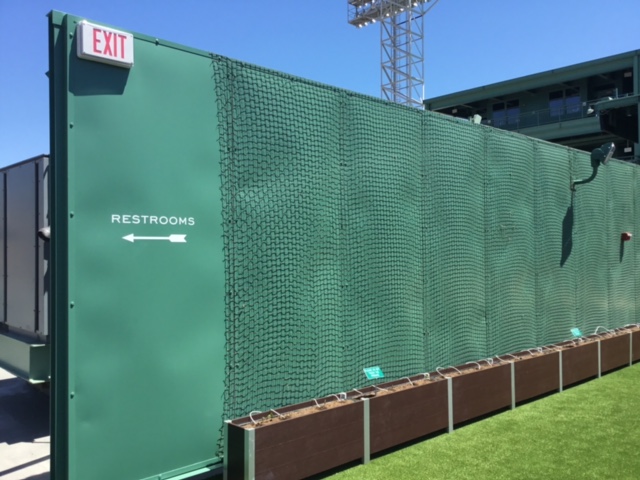 With a sound transmission class (STC) of 30 and noise reduction coefficient (NRC) of 1.00, the panels perform well acoustically. Their installation reduced noise by more than 16 dB, setting sound levels at 81 dB inside the enclosure and 64 dB outside.
The panels were painted for better incorporation into both the park's color scheme and the natural theme of the 2015 installation, Fenway Farms. For further camouflage, home run netting from the park's left field wall (nicknamed the 'Green Monster') was placed over them, and vines were planted in front. Eventually, these vines should grow enough to cover the panels, further aligning them with the park's visual theme.
Fenway Park opened in 1912, and was added to the National Register of Historic Places a century later, in 2012.
Source URL: https://www.constructionspecifier.com/sound-panels-enhance-acoustic-performance-at-fenway-park/
---