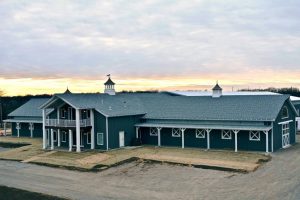 A Star Building System is a building system that lasts. If you are planning a building project and you want security, both in the integrity of your structure and in your supplier, then Star Building Systems is your first call. At Star, you are not given parameters. You are given options—lots of them, regardless of end use. Schools; factories; retail centers; warehouses—Star Building Systems does it all. Our state-of-the-art metal-construction solutions help ensures your building's longevity.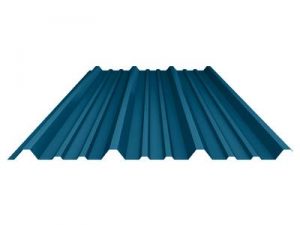 Star Building Systems is an international provider of quality, long-lasting metal building systems and components. Looking for longer overall lifespans or new or additional roofing solutions? Star has you covered. Since a Star building is more than structurally sound. A Star building is beautiful, eye-catching, and attractive. This is due in part to our wide selection of superior-quality roof and wall panels. For example, Star's PBR roof and wall panels—PBR is a 914-mm (36-in.) wide panel that works well for roof and wall, as well as liner, mansard, and soffit panel applications. Its 32-mm (1 ¼-in.) deep ribs create an even-shadowed appearance and the area between the ribs is reinforced with minor ribs. The attachment of the panel is made from the exterior with color-matched fasteners.
All information listed in this section was submitted by Star Building Systems.
Kenilworth Media Inc. cannot assume responsibility for errors of relevance,
fact or omission. The publisher does not endorse any products featured in this article.