Preservation and adaptive reuse: Strict adherence to standards reaps rewards
October 8, 2021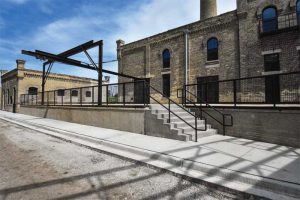 by Ryan Schmidt
Adaptive reuse is a process of retrofitting old buildings for new uses, which allows structures to retain their historic integrity while providing for occupants' modern needs. These projects preserve what is best about historic properties, but develop them in a way that is modern and usable, and infuse new life into historic buildings, which can create new beacons in communities. Historic buildings embody a vast array of crafts and artistic skill that is no longer used in modern construction.
In saving these places by repurposing them, developers can provide a strong sense of culture. The more buildings remain that have a story, the more areas can stay connected to the past while using its interiors for an increased modern purpose.
Older buildings often showcase aesthetics modern buildings simply cannot afford because they were built when skilled labor was more affordable. Architectural elements from these historic buildings include sculpted stone, columns and capitals, elaborate masonry, vaulted ceilings, and carved wood—all of which can be prohibitively expensive today.
Federal tax incentive program
For adaptive reuse projects involving historic buildings, developers often tap into a federal tax incentive program known as the historic rehabilitation tax credit. This program generates a credit that directly reduces taxes rather than offering a tax deduction such as depreciation, which reduces taxable income. The program encourages private sector investment in the rehabilitation and re-use of historic buildings. It creates jobs and is one of the nation's most successful and cost-effective community revitalization programs. The National Park Service (NPS) and the Internal Revenue Administration (IRA) administer the program in partnership with state historic preservation offices and approximately 1000 projects are certified every year.
Each project typically is required to undergo a three-part process. First, the NPS determines if a building qualifies for the credit. Second, it approves rehabilitation plans and specifications that comply with the architectural standards. Building owners and contractors must follow strict guidelines for the rehabilitation, set forth by the Secretary of the Interior. Finally, it determines if the completed rehabilitation accurately maintains the building's history. It is the second part in this three-part process that may be the most challenging, particularly for the general contractor because the attention to detail is imperative.
Specific to historic structures, the Secretary of the Interior has published Standards for Rehabilitation. These 10 standards pertain to historic buildings of all types and apply to the interior, exterior, and surrounding environment. The standards must be strictly followed to apply for federal tax credits.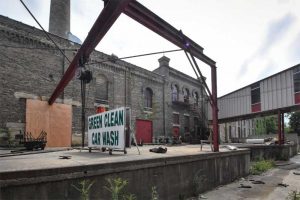 Historic preservation
Masonry
Mortar unifies the units of masonry, such as bricks and stone, and also repels the elements from the interior. Mortars used in antiquity were relatively simple—most consisted of sand and lime. Over time, mortars began to include cements, natural pozzolans, and water repellent chemicals. Using repair mortars with incompatible compositions and proportions on a historic building can change the response of the building façade to temperature and moisture, resulting in unwanted distress. For this reason, it is important to fully analyze and define the components in the original mortar prior to initiating a repair.
Repointing or tuckpointing is the process of removing failed mortar from the joints of a wall and replacing it with new mortar. Tuckpointing a historical building or structure with no regard to the architecture and craftsmanship can cause irreversible damage. The trades people who work on historical buildings must have knowledge of architecture to plan and execute a proper restoration that maintains the building's integrity. Each building as well as mortar and type of mortar present its own set of rules. Mortars for repointing projects, especially those involving historic buildings are custom mixed to ensure the proper physical and visual qualities.
Roofs
According to NPS, not only is a weathertight roof important to the long-term preservation of the structure, but it is important to identify, retain, and preserve roofs, including their decorative features to maintain the overall historic character of the building.
The process of renovating the roof system on a historical building is one that requires acute attention, care, and cooperation with the appropriate government entities. When conducting a thorough physical investigation of the roof and its structure, understanding the construction history and the following areas is crucial:
• Deck type and condition, as some historical decks may no longer be structurally sound.
• Deck load capacity to ensure a new roof and any insulation does not exceed load capacity.
• Deck uplift resistance, since older decks may rely on gravity for uplift resistance and are not always adequately attached for current uplift resistance.
• Rooftop equipment supports that may be deteriorated and not adequately attached for uplift or seismic requirements.
• Wall substrate condition and roof drainage characteristics[3].
 Floors
Wood is one of the most essential materials used in American buildings of every period and style. Most wood flooring is made of tongue-in-groove construction. The upper and lower grooves or 'tabs' are about 6.3 mm (0.25 in.) thick. Some original wood flooring made of lower-grade pine had a hardwood veneer that was usually milled at just 13 mm (0.5 in.) thick. The strips of hardwood are usually narrow (typically 31.7 to 38 mm [1.25 to 1.5 in.] wide) and face-nailed to the floor.
If the historic building's tongue-in-groove or veneer wood floors have already been sanded once or twice, re-sanding them may not be an option. A typical groove is 6.3 mm and a typical sanding removes 3.2 mm (0.125 in.), so a tongue-and-groove floor can only take two sandings before the groove will be sanded off and expose the tongue and nails. If the floors cannot take another sanding, consider a light screening instead. Screening is done with a drum sander that has a light buffer pad rather than abrasive sandpaper. This method removes layers of old wax and lightly buffs any scratches in the wood, but it does not diminish the depth of flooring.
If the wood flooring has damaged boards, pieces of wood flooring from secondary areas of the building may be salvaged, such as from the floor of a closet. Remove the damaged boards and carefully fit the replacements in. Secure the new board with nails and finish it to match its appearance to the already existing floorboards[4].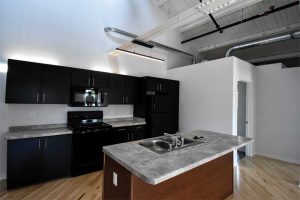 Adaptive reuse reimagines historic malted milk company
An aggressive construction schedule and a visionary developer known for unique adaptive reuse projects are driving the $100-million conversion of the 100-plus year-old historic Horlick Malted Milk Company factory complex—now named Belle City Square—into a mixed-use development that will include rental units, commercial, hotel, and dining spaces.
The $42.4 million Phase I construction began in August 2020 and includes the site's two largest buildings. The southern building, 'Arabella,' named after William Horlick's wife, began construction in August 2020 and was completed in May 2021, and includes 60 units that are a mix of 12 market-rate and 48 affordable apartments.
All of the apartments have the same finishes and range from studios to 93-m2 (1000-sf) three-bedroom units. While a variety of floor plans are repeated throughout the complex, each unit is unique through incorporating the building's already-existing arched openings and other elements that were original to the historic facility.
The 'Arabella' is certified Wisconsin Green Built as part of the Wisconsin Environmental Initiative. The project meets the U.S. Green Building Council's (USGBC's) Leadership in Energy and Environmental Design (LEED) Gold requirements, however, at the time of writing, the developer was not seeking LEED certification. Fifty percent of the funding for this project is from state and federal historic tax credits.
The northern building, 'The William,' will achieve USGBC's LEED Gold requirements and will house approximately 76 market-rate units. The ground floor opens to a large two-story area that will be constructed into two-floor apartments. The upper-level floors are so vast that an atrium is being constructed in the center to bring natural light into the hallways. These projects were made possible in part by State of Wisconsin and federal tax credit programs.
Challenges
Abandoned for the past 45 years, the factory complex fell into increasing states of disrepair. It was so damaged and deteriorated contractors had extremely limited access for walk throughs of the buildings when touring. The first months of work on the 'Arabella' was largely spent emptying the structure of detritus left by previous tenants, including everything from heavy machinery to garbage. After the buildings were cleared, which included removing trees growing in the buildings, the general contractor could see the poor conditions.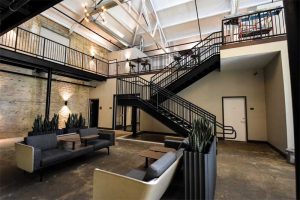 Flooring
The team demolished most of the tongue-and-groove floor system because over the years the roof leaked, and the floor rotted, causing huge holes and leaving only 25 percent walkable space. When possible, materials were salvaged and brought back to their original shape. For example, field analysis of the 2×6 tongue-and-groove wood deck subfloor was conducted to indicate where the rot ended, what could be salvaged from the original floor and where they needed to build back. Trade partners made seamless transitions, which included replacing the rotted maple with new 19 mm (0.75 in.) maple, matching the plank width and size, and running them the same 45-degree angle so it is virtually impossible to delineate the old floor from the newly constructed [floor].
Prior to the maple floor being installed, acoustic sound mats were glued onto the top side of each floor to dampen and absorb sound. Gypcrete, a lightweight concrete, was then added for fire rating and to further reduce sound.
Unlike the second, third, and fourth floors, the first floor kept the existing concrete floor that was more than the 2×6 tongue-and-groove deck. However, where this was rotted—just like with the wooden floors—the concrete was replaced or patched as needed. The existing concrete was also deep cleaned to remove 100 years of oil and dirt.
Ceilings and roof system
Before construction began, the wood ceilings were so rotted the roof was exposed, which had been badly weathered over time. Similar work was done to the ceilings as the floors since they are the underside of the floor deck. Each apartment showcases beautiful Douglas Fir 2×6 tongue-and-groove ceilings.
The flat roofs were replaced with a thermoplastic polyolefin (TPO) single-ply membrane roof system. This roof system was selected because the flexibility of the membrane makes it highly resistant to tears, punctures, and impact damage. This flexibility also allows for the building's movement and setting, without compromising the roof's performance.
New standing-seam metal roofs were installed on the atriums to match the original structure and a common roofing material used during the early 1900s.
Masonry
The entire Horlick complex was constructed with Cream City bricks. Unique to the area, these bricks were first discovered and made in cities along Lake Michigan in Southeastern Wisconsin in the late 1800s and early 1900s. To restore the brick to both its original coloring and, more importantly, its structural integrity, the masonry contractors worked for more than six months tuckpointing areas where the mortar deteriorated, or the brick disintegrated. Because of historic preservation, strict attention to details was critical. This included elements as specific as the mortar color and composition to match what was originally on the building in adherence with the NPS policies and guidelines.
The NPS and the State Historic Preservation Officer (SHPO) also closely reviewed both the profiles and locations of every window, which had to be cut out within 6.3 mm of where each window was in the original building. To be designated on the Historic Register, every window that was a window on the original blueprints had to turn back into windows. To that end, the two large, non-historic additions were razed. Many of the openings had been infilled and modified with various materials such as brick, block, or steel, and the openings were enlarged to accommodate overhead doors. This meant the team had to rebuild all of these openings to bring back its historic integrity and make it function as a residential property.
Unique to this adaptive reuse design, the first floor units all have private exterior entries. The doors for these first floor units' exterior entries were placed in the original two-layer brick arched header window openings that only needed minor modifications to fit the doors. To remain true to the 1902 design, very few new openings were cut in where there were not windows or doors and many of the units' interior walls incorporate what was originally the building's exterior brick walls.
Workforce
The entire project is expected to support hundreds of local and regional construction jobs through its phases. The 'Arabella' project achieved 100 full-time construction positions ('The William' will add another 275 full-time construction positions), 27.5 percent emerging/disadvantaged business participation, 48 percent minority participation, and supported 20 new Racine Works hires (15 percent of total job hours).
 Appreciation
Working on this project has given everyone an appreciation for the skilled builders that came before them four and five generations prior. Trade partners have commented about the opportunity to work on buildings dating back to the early 1900s and closely examine the architectural details such as the spires and ornate brickwork. The Gothic Revival-styled Horlick's factory campus is now listed on the national register of historic places.
Author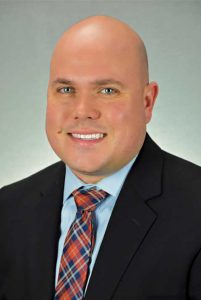 Ryan Schmidt is a senior project manager at CG Schmidt, a family-owned company since 1920. He received his bachelor of science degree in civil engineering from Marquette University and has spent the last 13 years of his career with CG Schmidt managing complex construction projects throughout Southeastern Wisconsin. Schmidt can be reached via email at ryan.schmidt@cgschmidt.com.
Endnotes:
[Image]: https://www.constructionspecifier.com/wp-content/uploads/2021/10/Exterior-After.jpg
[Image]: https://www.constructionspecifier.com/wp-content/uploads/2021/10/Exterior-Before.jpg
characteristics: http://iibec.org/wp-content/uploads/2016-04-liscum-defreitas-1.pdf.
floorboards: http://www.wisconsinhistory.org/Records/Article/CS4162.
[Image]: https://www.constructionspecifier.com/wp-content/uploads/2021/10/Apartment-After.jpg
[Image]: https://www.constructionspecifier.com/wp-content/uploads/2021/10/AtriumLobby-After.jpg
Source URL: https://www.constructionspecifier.com/strict-adherence-to-standards-reaps-rewards/
---