Study explores tools and trends improving construction safety
by Samantha Ashenhurst | December 21, 2017 4:10 pm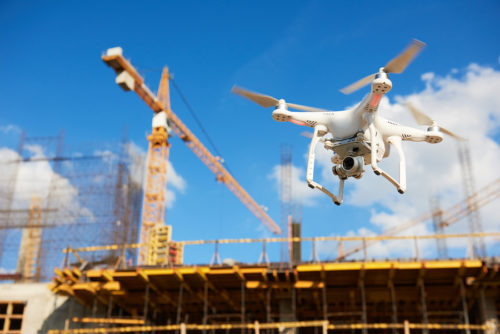 A recent SmartMarket Report published by Dodge Data and Analytics[2] details the impact of two trends for improving construction safety—technology used on jobsites and the practice of Prevention through Design (PtD). Conducted in partnership with the Center for Construction Research and Training[3] (CPWR) and United Rentals[4], the report is the third in a series of studies exploring the financial and project benefits accompanying onsite safety investments, as well as the benefits stemming from these technologies.
The findings demonstrate these investments are advantageous, offering a positive impact on project budgets, schedules, and other business factors. Contractors reporting positive impacts on average experience a near five percent reduction in project schedule and four percent reduction in project costs.
"Consistently, contractors have reported they receive project and business benefits from safety, even across dramatically different construction markets, such as the ones in 2012 and 2017," says Steve Jones, Dodge's senior director of industry insights research. "Safety investments clearly pay off in measurable ways and in ways that are harder to quantify, but that still have a major impact on a contractor's business."
The study also looked at different technologies—such as building information modeling (BIM), mobile technologies, and emerging devices like drones—and their impact on onsite safety. The findings revealed many ways technology is used on jobsites to improve safety, suggesting this trend will continue in the future. For examples, the data reveals over two-thirds (69 percent) of contractors using BIM state this technology has a positive impact on project safety—a 27-point increase since 2012.
"Technology is drastically improving jobsite safety, providing tangible results in protecting workers and firms alike," says Jim Dorris, vice president of environmental, health, and safety at United Rentals. "Evolving data platforms, tools, and service capabilities will deliver innovative new safety solutions."
The report also discusses PtD, which improves safety by taking safety considerations into effect during the design phase of a construction project. Results show 83 percent of surveyed architects have worked with contractors before the completion of schematic design to identify opportunities for prefabrication.
To download the full report, click here[5].
Endnotes:
[Image]: https://www.constructionspecifier.com/wp-content/uploads/2017/12/bigstock-Drone-over-construction-site-197378617.jpg
Dodge Data and Analytics: https://www.construction.com/
Center for Construction Research and Training: https://www.cpwr.com/
United Rentals: https://www.unitedrentals.com/
here: https://www.construction.com/toolkit/reports/safety-management-construction-industry-2017
Source URL: https://www.constructionspecifier.com/study-explores-tools-trends-improving-construction-safety/
---