Tall buildings conference coming to Chicago
by Samantha Ashenhurst | January 26, 2018 10:30 am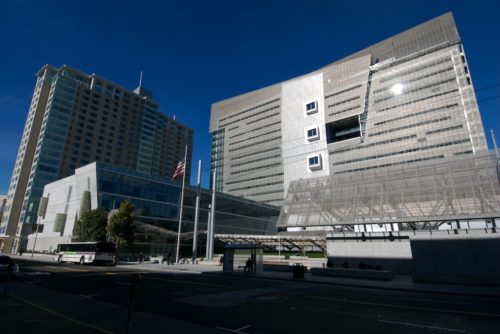 The Council on Tall Buildings and Urban Habitat[2]'s (CTBUH's) Tall + Urban Innovation Conference[3] will take place at Chicago's Aqua Tower from May 30 to 31. The annual symposium explores and celebrates the best in innovative buildings, urban spaces, building technologies, and construction practices from around the world.
The two-day conference will also include an awards banquet to announce the recipients of the CTBUH Annual Awards. The ceremony will include presentations by this year's finalists[4]. The program recognizes projects and individuals who have contributed to the advancement of tall buildings and the urban environment as well as achieved sustainability at the highest level.
Award categories include:
Best Tall Building;
Innovation;
Construction;
Urban Habitat; and
Performance.
U.S. finalists include projects from Chicago, San Francisco, Salt Lake City, and New York City.
To read about previous CTBUH Award recipients, click here[5].
Early bird registration for the conference ends March 28. For details, click here[6].
Endnotes:
[Image]: https://www.constructionspecifier.com/wp-content/uploads/2018/01/San_Francisco_Federal_Building-Credit-Wikipedia-Commons.jpg
Council on Tall Buildings and Urban Habitat: http://www.ctbuh.org/
Tall + Urban Innovation Conference: http://tallinnovation2018.com/
finalists: http://awards.ctbuh.org/winners/?award-year=2018#tabs-years
here: https://www.constructionspecifier.com/ctbuh-announces-2016-tall-building-award-winners/
here: http://tallinnovation2018.com/registration-rates/
Source URL: https://www.constructionspecifier.com/tall-buildings-conference-coming-chicago/
---