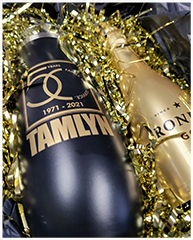 We are celebrating 50 years in business this year and are grateful for our customers who have made it all possible.  Tamlyn began in 1971 in the backyard of the Tamlyn Family home and proudly remains family owned and operated to this day. We are headquartered just outside of Houston, Texas, but also have distribution centers in Dallas, Reno, Mexico City, Seoul (South Korea), Sao Paulo (Brazil), and Edinbergh (Scotland) with more locations coming soon.  Our product offering includes a wide variety of building supply products for residential and commercial use for both exterior and interior applications.  We manufacture TamlynWrap and Xtremetrim for various cladding systems, XtremeInterior for drywall and panel applications, acoustical trim, structural connectors, masonry accessories, flashing, and attic ventilation products. Tamlyn products are available through numerous wholesale distributors, dealers, and retail lumber yards. Thank you for being part of our history. If you would like to join us for our celebration in May please email us at RSVP@tamlyn.com, we would love to have you.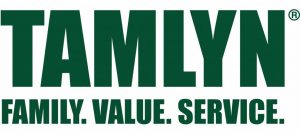 All information listed in this section was submitted by Tamlyn.
Kenilworth Media Inc. cannot assume responsibility for errors of relevance,
fact or omission. The publisher does not endorse any products featured in this article.