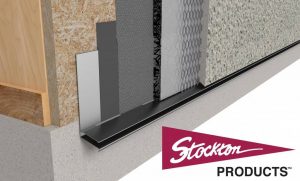 The Tru-Weep stucco accessories are a series of counter flashing stucco screeds specifically designed to be used with drainage mats. Concealed weep slots are located along the back of the sloped leg in alignment with the drainage mat to allow water to efficiently exit the stucco assembly. Available in over 10 different styles to meet your project needs, including our top vent stucco screed specifically designed to be used with drainage mats to efficiently allow water vapor to escape through the concealed air slots.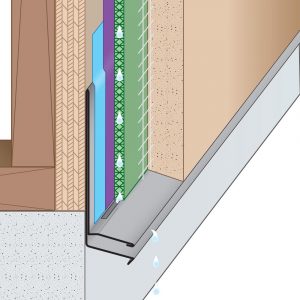 Available in a variety of materials including stainless steel, galvanized steel, Bonderized, zinc, aluminum, and copper. We also have the ability to custom fabricate our Tru-Weep products. Should you not find one that meets your specific needs or condition please contact us. www.stocktonproducts.com/tru-weep
All information listed in this section was submitted by Stockton Products.
Kenilworth Media Inc. cannot assume responsibility for errors of relevance,
fact or omission. The publisher does not endorse any products featured in this article.