Understanding the value of janitorial services
by Jennifer Wilson | March 4, 2016 2:22 pm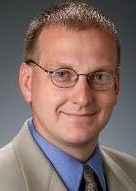 Alan France
The Leadership in Energy and Environmental Design (LEED) rating system is seen by many across the globe as the premier benchmark of achievement in green building. Savvy building owners and developers recognize the importance of the janitorial function when it comes to LEED certification in existing buildings, as well as its impact on efficient and cost-effective facilities management. However, not as many realize the true value of bringing an environmental services partner into the planning of new construction or major renovation.
When brought into the process early, a trusted janitorial consultant can actually help ensure many LEED requirements surrounding building maintenance are planned correctly upfront. These experts can make efficient building design and material recommendations that can save money in the long run, as well as help identify and prevent unforeseen—and potentially costly—issues that can appear down the road.
This simple act can help building owners and designers avoid some of the most common pitfalls and inefficiencies hindering LEED certification. Experts can also help meet an owner's desire for an on-budget maintenance program and tenant's expectations of a sparkling clean facility.
Consult a janitorial partner early
Building owners and designers should always include a janitorial partner early in the design and construction process to assist with often overlooked maintenance concerns.
Space and storage planning
Lacking adequate work and storage space to best service the building can affect maintenance team productivity and efficiency, as can the location of this maintenance space within the building or complex. This is especially true with larger facilities and multi-building sites.
Providing the right type of space for the maintenance team and its equipment, and placing it in a centralized part of the building, can reduce travel and transition times. This allows the crews to get to work quicker and stay on task. Having the proper storage space and staging locations for maintenance supplies such as paper towels, toilet paper, cleaning products, and equipment can also dramatically affect efficiency. It should be considered before construction starts.
Equipment requirements
Maintenance equipment should be another factor considered upfront as it can make a significant difference long-term. The design of the building can determine the type of machines the maintenance team will require, and vice versa. Matching resources and availability to the space can be a key factor in efficiency.
For example, if the building has wide lobbies, hallways, and open areas, the janitorial services might need larger equipment, such as riding floor scrubbers, to maximize productivity. If so, designers will need to consider how to store, charge, and deploy them most efficiently. This means the designer may also have to accommodate more storage space, wider doorways, and elevators to accommodate for this equipment.
Proper ventilation
Janitorial closets are essential for effective maintenance. However, there are lesser known considerations—incorporating hot and cold running water, access to electricity, and proper drainage for implementing electrolyzed water solutions—that should be included with these closets. For LEED specifically, designers need to ensure there are options for chemical dilution stations and negative air pressure running directly to outside ventilation. This guarantees any off-gassing, fumes, and other pollutants in the area are not being pumped back into the regular air streams and negatively affecting indoor air quality (IAQ).
An expert can pinpoint these requirements upfront, as opposed to waiting until, during, or after construction when it might become more costly to retrofit.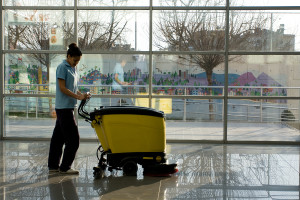 Fooled by flooring
While choosing floor materials seems fairly straightforward, there are downsides associated with the most popular—and sometimes most costly—finishes. One cannot choose flooring based only on aesthetics or budget. Real-world usability factors, such as type of building and clientele, amount of foot traffic, ease of cleaning, and possible special maintenance products, need to be considered.
One of the most common examples is carpeting a high-traffic area. While carpeting is usually the most cost-effective option, if it is used in a high-volume area, it will be harder to maintain and will need to be replaced more often than a hard or natural surface, as these can better handle the wear and tear.
There are also more unique issues. For example, one corporate client used a high-quality, slip-resistant tile in its restrooms to increase safety. However, it soon discovered that when the tile got wet, it ate away at peoples' shoes, leaving the floor looking scuffed and dirty. It took more maintenance than anticipated to keep the space clean.
Whether the designer wants to use 'green-certified' materials, luxury finishes, natural surfaces, or carpet, consulting a maintenance expert will help avoid some of these hazards. Before ordering anything, experts can advise designers on the most practical, best-performing, and environmentally responsible materials for their specific building needs.
Lobby luxuries
Lobbies are another area that can be deceiving. They are usually built to create an impression, rather than with functionality or the environment in mind. Expensive materials are frequently used in these applications, and they often come with hidden maintenance costs and limitations.
For example, luxury materials are frequently chosen for the lobby floor. However, studies show more than 70 percent of incoming dirt is tracked in by people's feet. This dirt needs to be captured before it gets into the building to keep labor less-intensive. An effective matt program in the lobby is necessary, but most owners and designers either do not want to cover their expensive floor or do not realize how expensive proper matting can be.
While luxury lobby materials look nice, some products might need more than a simple wipe down to keep clean. Or, a warranty might specify using specific—non-green or expensive—cleaning products only available from a certain vendor.
Automation options
Even restroom design can benefit from pre-planning with a janitorial expert. Automated restrooms are much more efficient than their manual counterparts. They waste less water, soap, and paper products, and are easier to clean and maintain because there is less human touch involved.
Design professionals should also ensure they choose the right ultra-low-flow sensors for the building and that they are set up correctly. If not, they can decrease efficiency, increase maintenance costs, and create more waste.
Choosing automated dispensers that do not require refills of a proprietary product is also beneficial. In this case, the building owner will have more options when purchasing refill products to get the best pricing and value, green-certified materials, and timely purchase.
Recycling room to grow
Recycling is an important part of sustainability and almost all buildings have recycling initiatives. However, because planning for this effort is regularly overlooked, there is often insufficient back-of-house area to effectively accommodate waste stream flow and management requirements.
Dumpsters are often hidden behind concrete walls and in basements—making it more difficult for tilt trucks to access them, confining efficient recycling efforts, and hindering innovation. Without space for compactors, dumpsters need to be emptied more often, which is expensive.
Conclusion
With just a little bit of foresight and upfront expense, design professionals can save building owners and clients a lot of effort and expense in the long run. With proper back of house space, sorting stations, and staging areas, significantly more waste and recycling can be processed in the same area. This is a huge cost savings and can substantially boost recycling efforts.
Alan France is the director of sustainability, environmental services for ABM. He has developed and implemented the sustainable policies, procedures, and tools used by the company's service teams under the GreenCare program umbrella in more than 37 million m2 (400 million sf) of commercial space. France is responsible for ABM's internal sustainability initiatives, metrics, and reporting centered on the four principles of responsibility in the workplace, marketplace, environment, and community. He can be reached via e-mail at alan.france@abm.com[1].
Endnotes:
alan.france@abm.com: mailto:alan.france@abm.com
Source URL: https://www.constructionspecifier.com/understanding-the-value-of-janitorial-services/
---