Warranties for architectural metal coatings: A comparative review
May 21, 2021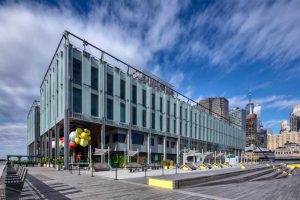 by Gary Edgar
Today's skyscrapers, stadiums, office buildings, and entertainment complexes look better and last longer than ever. That is due, in large part, to advances made in the aesthetics and performance of fluoropolymer liquid, powder, and field-applied coatings for aluminum and other metal building components.
Even with these advances, the most sophisticated metal coatings have the potential to corrode, lose their color or gloss, or crack and peel if they are not manufactured or installed properly, or if they are exposed to environmental hazards onsite. Correcting these problems can cost millions of dollars.
For architects, specifiers, consultants, and building owners, the only protection from these potential liabilities is a strong, enforceable warranty backed by a reputable coatings manufacturer and delivered through a trusted, proven supply chain.
Warranties and quality standards
Many companies issue coatings warranties, including coatings and finished component manufacturers, applicators, and contractors. Coverage typically extends from warranty issuers to their direct customers, but terms can vary by technology (liquid versus powder versus field-applied, for instance), product, country, and even from one project to another. For architects, specifiers, and building owners, this can present major challenges when comparing bids and warranty terms from competing suppliers.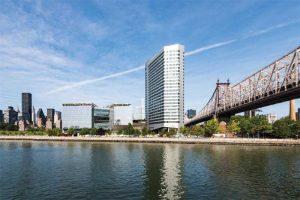 In North America, the most important warranty terms and conditions—those related to wear—are outlined by the Fenestration and Glazing Industry Alliance (FGIA) in its American Architectural Manufacturers Association (AAMA) voluntary standards.
AAMA 2605, Voluntary Specification, Performance Requirements and Test Procedures for Superior Performing Organic Coatings on Aluminum Extrusions and Panels, is the most rigorous and widely cited benchmark. However, AAMA also publishes less rigorous criteria for high-performance (AAMA 2604, Voluntary Specification, Performance Requirements and Test Procedures for High Performance Organic Coatings on Aluminum Extrusions and Panels) and basic pigmented (AAMA 2603, Voluntary Specification, Performance Requirements and Test Procedures for Pigmented Organic Coatings on Aluminum Extrusions and Panels [with Coil Coating Appendix]) coatings. In Europe and Australia, Qualicoat is the most widely recognized standard. To learn more, visit www.qualicoat.net or www.fgiaonline.org.
Why warranties are important
Coating architectural components made of aluminum requires not just an excellent coating, but also expert application in the factory and installation on the jobsite. At any point, from the time the metal is pretreated and coated to the moment it is actually installed on a building, there are numerous variables that must be carefully prepared for and controlled to ensure the coating will achieve its expected service life.
Appropriately written coatings warranties are designed to protect building owners, architects, and specifiers from failures, which can cost millions of dollars. Since many companies are involved in the coatings supply chain, conflicts or confusion can arise about which supplier is backing a warranty, what constitutes a coatings failure, and who ultimately is responsible, especially if the failure occurs five, seven, or 10 years after a building is complete. For this reason, understanding and selecting the right supplier, applicator, and warranty is critical to a project's success.
Warranty checklist: Pretreatment
Pretreatment refers to the preparation of the metal substrate before the coating is applied. It is an important consideration when specifying a coating system because it can determine the degree to which it is warranted.
Thus far, coating systems incorporating traditional, time-proven pretreatments, such as chrome conversion coatings, have demonstrated the most effective protection of architectural aluminum. This is true in coastal environments, where long-term exposure to salt air and humidity can lead to coatings failure.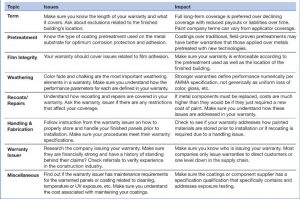 Corrosion resistance
The two main components to corrosion resistance are humidity and salt spray resistance. For this reason, metal coatings manufacturers do not offer warranty coverage in severe marine or coastal environments.
Although many coatings manufacturers test for cyclic corrosion according to ASTM G85, Standard Practice for Modified Salt Spray (Fog) Testing, Annex 5A, "Dilute Electrolyte Cyclic Fog/Dry Test," procedures, it is a minimum standard that is not likely to accurately predict the long-term performance of a coating in a coastal environment. Many coatings manufacturers use accelerated weathering data to substantiate the corrosion resistance of their products. However, the tests may not provide confidence a costly failure of installed components will not occur. The only true indicator of corrosion resistance in humid salt-air environments is long-term exposure to them in the real world.
Additionally, coatings manufacturers may also limit warranties based on a project's proximity to steel plants, power stations, oil refineries, chemical plants, paper mills, and other industrial settings where potential for exposure to environmental hazards is high.
Warranty coverage
Warranty documents address three major performance variables that are key indicators for long-term performance: film integrity, chalk, and color fade.
Film integrity
Film integrity addresses a coating's interlayer adhesion strength as well as its ability to bond to pretreated metal substrates over their lifetimes to resist cracking and peeling. If a warranty covers adhesion, it is appropriate to ask about restrictions related to the type of pretreatment used as well as the performance environment of the finished project.
Chalk
Chalking results when the pigments in a paint film break down and turn to powder. Once that happens, rainfall can begin to wash the coating away and expose the surface of the underlying substrate to erosion and failure.
Color fade
Color fade change is measured on an exposed painted surface that has been cleaned of surface soils and chalk, and then compared to corresponding values measured on the original or unexposed coated surface.
Inferior coatings that fade and chalk must be repainted at the jobsite, a costly development that has negative environmental impacts.
Comparative testing and measurement standards for fade and chalk are published in AAMA 2605, 2604, and 2603 voluntary specifications. For more details on industry recognized weathering standards published by AAMA and Qualicoat, see Figure 1.
Warranty conditions
Warranties address specific conditions in detail or provide instructions to which various participants in the supply chain, including applicators, fabricators, and building owners, must adhere to ensure the finish quality and long-term performance of a coatings system.
For example, applicators must clean and pretreat metal substrates to AAMA specifications before they apply coatings to a metal substrate. They are also required to thoroughly document the application process for all paint runs on every project.
Fabricators and building owners must follow a different set of procedures to make sure coatings are not damaged while metal components are being installed and to ensure coatings perform as intended throughout the life of a building. These procedures detail how to properly store and care for coated metal components before they are assembled and installed, and how to clean and maintain them once construction is complete.
The following are some of the limitations and conditions coatings manufacturers commonly include in warranty documents.
Limitations: Non-uniform weathering
Coatings warranties usually protect against claims related to unequal sun exposure, which may cause coatings to weather at different rates.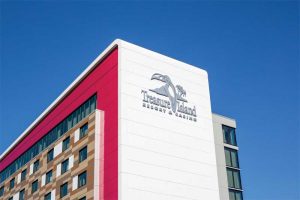 Fabrication and handling
Items included in this part of the warranty detail how coatings may be damaged during fabrication and address other related issues, such as how coated building components must be stored prior to installation.
Corrosion
Warranties do not cover corrosion damage that may result when metal is exposed during handling, fabrication, or installation. Deep scratches made during installation or edges cut during fabrication may enable moisture to penetrate the barrier between the coating and substrate and accelerate the corrosion process. This type of corrosion is not related to film integrity, which was addressed earlier in this article.
Acts of God
This section covers damage caused by falling objects or pollution and/or event such as explosions and fires.
Excessive heat
Constant heat on a coating can cause it to yellow, change color, and become brittle. Any architectural metal coating exposed to temperatures of 121 C (250 F) or more for an extended length of time is likely to fail.
Recoating
Many manufacturer warranties can be voided or restricted if a building's metal architectural components must be recoated due to improper film thickness, appearance flaws, or other problems. Specifiers should have a thorough understanding of how finished products are warranted if they have been or must be recoated.
Single supplier
Companies will not warrant a coating system if different layers are provided by diverse suppliers. A coating system with a primer from one company and a color coat from another will typically not gain warranty coverage.
Sealants
Sealant companies should test adhesion to each paint system for each individual project.
Non-transferability
Paint warranties are non-transferrable. Coatings manufacturers warrant their customers, the applicators, directly. This guarantees process coverage from the applicator, who should have a thorough knowledge of the project location. This enables the applicator to determine whether warranty coverage is proper and sufficient for the project's specific environment.
Term
Most warranties cover five, 10, or 20-plus years. However, the number and type of performance variables covered under these terms are always of greater consequence. Before agreeing to the terms of a coatings warranty, specifiers should confirm whether it is a full warranty that covers each specified performance variable throughout the term or a declining warranty with payout obligations reducing over time.
Conclusion
The metals industry is constantly evolving. At any one time, there are hundreds of coatings manufacturers and applicators in operation, particularly in parts of the world where construction is booming.
Unfortunately, not all these companies have the resources to cover their warranty obligations, particularly in the wake of a catastrophic coatings failure. To ensure a warranty is viable and can be enforced, specifiers should partner with companies that have the financial wherewithal to back their warranties as well as history and reputation for doing so.
Before entering into an agreement with a coating warranty issuer, know the financial strength of the company as well as its history, integrity, and experience in the construction industry through research and referrals.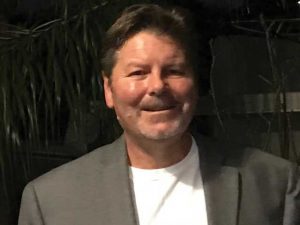 [5]Gary Edgar is the specification manager for PPG Building Products, including PPG DURANAR and PPG CORAFLON Fluoropolymer Liquid, Powder, and Field-applied Coatings. He has been with PPG for 22 years, with the last 17 years devoted exclusively to PPG's coating systems. His responsibilities include product recommendations, product presentations, and training and warranty approval. He is a NACE Certified Coating Inspector. Edgar can be reached at gedgar@ppg.com[6].
Endnotes:
[Image]: https://www.constructionspecifier.com/wp-content/uploads/2021/05/Pier-17-1-Francis-Zera.jpg
[Image]: https://www.constructionspecifier.com/wp-content/uploads/2021/05/The-House-at-Cornell-Tech-3979-Jonathan-Morefield.jpg
[Image]: https://www.constructionspecifier.com/wp-content/uploads/2021/05/5-21-2021-4-23-46-PM.jpg
[Image]: https://www.constructionspecifier.com/wp-content/uploads/2021/05/Treasure-Island-1.jpg
[Image]: https://www.constructionspecifier.com/wp-content/uploads/2021/05/Gary.jpg
gedgar@ppg.com: mailto:gedgar@ppg.com
Source URL: https://www.constructionspecifier.com/warranties-for-architectural-metal-coatings-a-comparative-review/
---