HORIZONS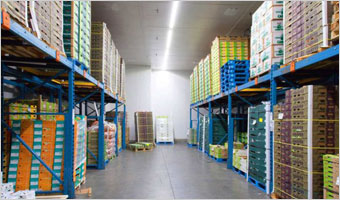 One of the most common problems in building operations is the use of outdated technology. From automation to security, upgrades are currently available that can immensely improve productivity, enhance services, and save money. This is especially true in the area of lighting. Many companies still primarily rely on high-intensity discharge (HID) fixtures, such as metal halides and/or compact fluorescent lamps (CFLs), to illuminate everything from warehouses and production floors to corporate headquarters. Light-emitting diodes (LEDs) offer a leap forward.
EVENTS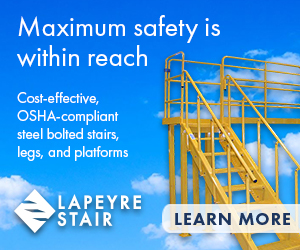 TOP TRENDING ARTICLES
Commercial rooftops are an attractive platform for the installation of solar photovoltaic (PV) electricity-producing systems. These low-slope roofs offer an economical and sustainable structural foundation for renewable solar energy. However, you need to anticipate the potential risks associated with the installation of a roof-mounted PV system. This sort of due diligence is particularly important when installing these arrays on existing warranted roofs.
Emergency preparedness is a critical aspect of building construction and operation. When it comes to emergency exit path marking in commercial buildings, there are primarily two types of illuminating systems: photo-luminescent (PL) and electro-luminescent (EL). But how do these two technologies compare—not only with respect to product performance, but also in terms of code compliance?

READ MORE
There is a wide hole in the ground at the corner of 9th Avenue and 33rd Street in Manhattan; it has been there for more than a century. More commuters pass through it than any other hole in the ground in North America. For those 430,000 people who cross through it every day, that hole is the brief glimpse of light they get after they have passed through the tunnel under the Hudson River. It is a sign they are about to enter Penn Station; they have made it to New York City.
VIEW LATEST ISSUE