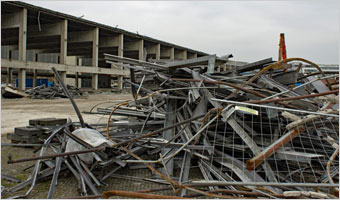 Construction—especially demolition operations—can generate an enormous amount of waste. According to the U.S. Environmental Protection Agency (EPA), 162.2 million tons of construction and demolition debris were generated from buildings in 2013. The American Institute of Architects' (AIA's) Best Practices indicates up to 80 percent of this waste may be diverted from landfills with a thorough construction waste management plan. As a result, a construction waste management plan is now a requirement of many municipalities and sustainable design standards.
EVENTS
VIEW LATEST ISSUE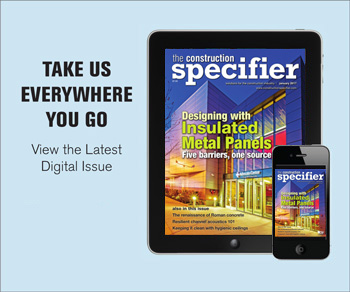 TOP TRENDING ARTICLES
For testing certain wall assemblies, the 2012 International Building Code (IBC) requires National Fire Protection Association (NFPA) 285, Standard Fire Test Method for Evaluation of Fire Propagation Characteristics of Exterior Non-load-bearing Wall Assemblies Containing Combustible Components. (That standard's title notwithstanding, the test is performed on both load-bearing and non-load-bearing wall assemblies.) Its successful completion demonstrates the ability of an exterior wall mockup to contain vertical and horizontal flame spread across the face and through the wall's core. Increased use of continuous insulation in building envelopes has meant enforcement of provisions requiring NFPA 285 testing has stepped up, sparking discussion and concern. Specifiers must learn where and how to specify compliance with the standard.
The use of white, reflective roofing materials throughout the United States has grown in popularity in recent years, but are these assemblies really ideal for all locations? Models and tests have shown using a reflective material yields net energy savings between the warm summer and colder winter in many areas of the country. However, under LEED, the building's geographic location is given the same weight or value to the cool roofing, whether it is in Miami or Minneapolis—despite the fact these two locations have very different climates. Research on the value and benefits of cool roofing is continuing within the industry, which is indicative cool, reflective materials still may not be the panacea of energy savings some are currently marketing.

READ MORE
The past few years have seen several highly publicized incidents involving window and balcony glass breaking spontaneously and falling from high-rise buildings in Toronto, Chicago, Las Vegas, and Austin, Texas. While such episodes are rare, the danger they pose has forced building code writers, architects, government officials, and related industry professionals to reconsider which types of glass should be specified for glass applications where strength and protection of passers-by are paramount.