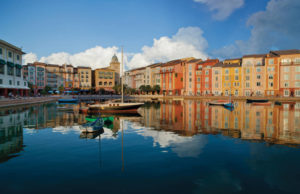 The American Architectural Manufacturers Association (AAMA) is traveling to Orlando, Florida, for its 81st Annual Conference, to be held from February 19 to 22 at the Loews Portofino Bay at Universal Studios.
The AAMA Southeast Region 2018 Winter Meeting follows immediately— from February 22 to 23—at the same location. Registrations open for both in December.
The AAMA National Summer Conference will be held from June 11 to 14 at Olympic Valley, California. Additionally, the Western Region Summit is slated for June 14 to 15 at the same location. The association's National Fall Conference heads to Tucson, Arizona, from October 15 to 18.
Some event dates for 2019 have been scheduled as well, including:
AAMA 82nd Annual Conference: February 25 to 28, 2019, at Indian Wells, California;
AAMA National Summer Conference: June 17 to 20, 2019, at Victoria, British Columbia; and
AAMA National Fall Conference: September 30 to October 3, 2019, at Austin, Texas.
On December 12, the association is conduction a webinar on "7 Actions You Can Take Today to Improve and Protect Your LinkedIn Profile." Meryl Williams, communications coordinator at AAMA will lead the webinar. To register, click here.