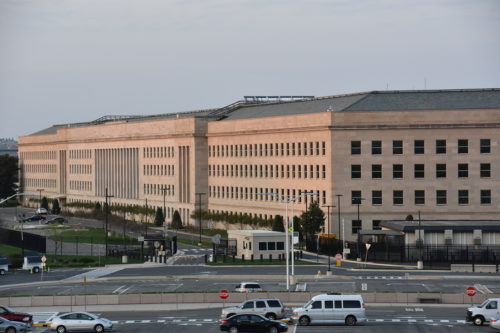 Last month, Arlington County, Virginia, became the first U.S. community to earn Leadership in Energy and Environmental Design (LEED) for Communities Platinum certification under the U.S. Green Building Council (USGBC). The newly introduced recognition acknowledges the county's commitment to building a sustainable, environmentally conscious community.
"It is truly an honor and a validation of Arlington's commitment to sustainability to be the first to earn LEED for Communities Platinum certification," says county board chair Jay Fisette. "This has been a community effort, achieved by having a vision of combating climate change and promoting energy efficiency on a local level, and putting in place innovative policies and practices to achieve it. Now, more than ever, the responsibility for progress on climate change rests with local and state governments and with the private sector."
Introduced by USGBC in 2016, both LEED for Communities and LEED for Cities certifications recognize localities demonstrating efforts to create a more resilient, sustainable future, which will, in turn, improve residents' quality of life. The USGBC evaluated Arlington's open-space planning, solid-waste management, affordable-housing planning, and public schools.
Arlington has demonstrated environmental thoughtfulness in both its city planning and policy development. In 2007, the county launched Arlington Initiative to Rethink Energy (AIRE), which set a target to reduce the county government's carbon emissions 10 percent by 2012 (compared to levels in 2000). This goal was achieved by improving energy efficiency in government buildings, as well as vehicles, infrastructure, and other efforts.
Additionally, in 2013, the county adopted a Community Energy Plan (CEP) with a goal to reduce greenhouse gas (GHG) emissions 75 percent by 2050. The CEP is an element of Arlington's Comprehensive Plan, which outlines the broad goals and policies of a sustainable community over the next 30 to 40 years.
In 2017, the county became the first locality in Virginia to approve an ordinance allowing a Commercial-property Assessed Clean Energy (C-PACE) program—a public-private partnership, which provides affordable, long-term financing for projects to improve the energy or water efficiency of the county's commercial buildings.
"Arlington County understands the value of LEED and its ability to help set goals and deploy strategies that can improve the quality of life for residents across the community," says Mahesh Ramanujam, USGBC president. "Arlington's LEED for Communities Platinum certification demonstrates a commitment to improving performance and creating a more resilient and sustainable future."
To read more, click here.