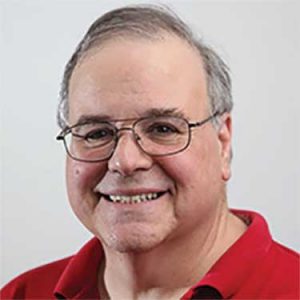 TO BE SPECIFIC
By Dean M. Bortz, CSI, CDT, CCPR
The article provides a six-point outline of the causes of the construction industry management crisis, the challenges it presents, and the available opportunities.
In the author's view, the construction industry management crisis is due to a lack of qualified, trained workers to replace the aging population or professionals who are simply leaving the sector. This is, in part, because of emphasis on the 'academy model' by educational institutions—this limits the opportunities for hands-on learning.
The key challenges include:
how to build on the past without being anchored to it, and to thoughtfully engage the present and future without any fear; and
where to recruit future building professionals and managers.
The industry needs to balance short- and long-term company goals and upcoming projects with the reality of attrition.
As for opportunities, although universities continue to use the academy model, they are trying to incorporate hands-on learning into the educational process. It is advisable to look into regional, two-year technical academies and high schools for the 'doers.' It is important to not discount programs such as Future Cities (grades 7-8), Crayons to CAD (K-8), and First Lego League, and Block Kids (grades 3-4) for future managers. Another option would be to explore local trade associations.

Photo © BigStockPhoto.com

Skills can be learned, but attitude and fit cannot—it is important to find out if the construction industry is the best fit, and if one is in career mode or still treating it as a j-o-b for p-a-y? Success stories abound from military veterans, middle-aged parents, and high-schoolers. The young man who recovered from a felony as a teenager to become a project manager, or the homeless woman who is now a safety leader and the middle-aged, injured iron worker who commuted two hours every day to become a national service manager are just a few of the many people the author has encountered while helping to prepare the next generation of professionals in the industry.

Columbus State Community College, Ohio (where the author is a professor), addresses this challenge with a variety of degree, certificate, and credential programs ranging from design, construction, skilled trades, and facilities maintenance. The college partners with the Ohio Department of Transportation and the National Institute for Certification in Engineering Technologies (NICET) to prepare construction inspectors for the infrastructure sector, as well as contracting, design, and maintenance organizations. Further, for less than the cost of one term at an area university, an individual can start and finish a two-year technical degree with three times or more return on investment part-time, while balancing family and work.
This crisis will be resolved with or without us, individually and as a group. The economy will find a way. One can choose to engage and commit to improve the industry, or go with the flow.*

*This article is adapted from a blog by this author that first appeared on the CSI website.
Dean M. Bortz, CSI, CDT, CCPR, has more than 45 years of experience in the design/build/operate/manage environment. He is a professor and program coordinator for the Construction Management program at Columbus State Community College, and faculty advisor to the Columbus CSI's student chapter. He can be reached at dbortz@cscc.edu.