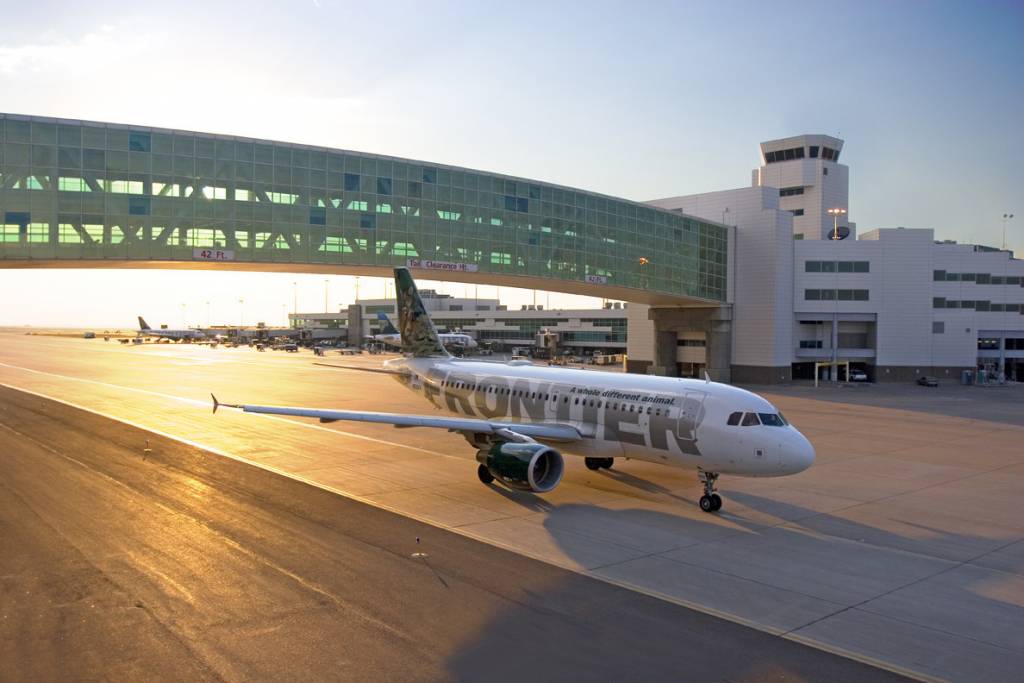 The Denver International Airport (DEN) is celebrating the 25th anniversary of the construction of its pedestrian bridge, a 111-m (365-ft) long, 12-m (40-ft) wide freestanding structure that connects the facility's main terminal with its concourse A building. Designed by LOA Architecture (previously Luis O. Acosta Architects), the structure remains the longest free-span airport bridge in the United States.
"This project was incredibly sophisticated," said Luis O. Acosta, architect of record. "This was the first time a passenger structure had been built in the world large enough to allow for planes to travel underneath and, at a length of 365 feet, we designed it so two planes could pass under it side-by-side."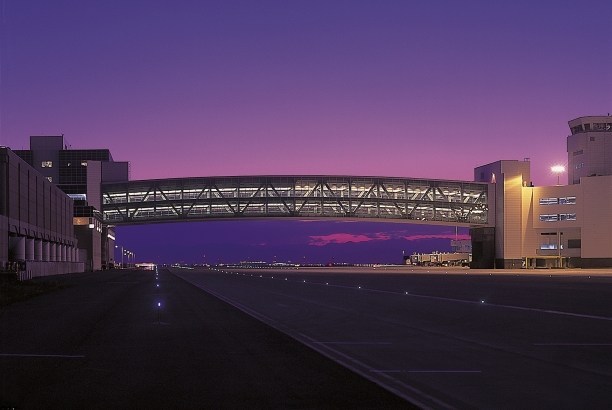 Constructed in 1993 in an effort to offer a pedestrian alternative to the new airport's inter-terminal train system, the two-level bridge was not originally included in the airport's master plan and was only added after the main terminal and concourse A had already been constructed. Since the buildings did not align at the same height and were not designed to connect, designers were challenged to create an arc that would be both structurally sound and visually appealing. Additionally, the design team had to account for Federal Aviation Administration (FAA) restrictions, which required clearance distances from the top of the runway to the underside of the bridge, as well as consideration for the bridge's deflection under various loading conditions.
It was also important the structure be designed to prevent the formation of icicles, which could cause damage to planes pathing underneath, and remain steady when the underground passenger train ran directly underneath, causing regular vibrations.
To bring the project to life, LOA Architecture worked with structural engineering firm LONCO (now operating as Benesch), mechanical engineer Behrent Engineering, and electrical engineer Roos/Szynskie. The bridge was built by M.A. Mortenson Company.
Construction took less than a year to complete.
"That the project has remained virtually untouched since its construction is a real testament to the talent that brought this project to life," said Brian Holland, Mortenson Construction.