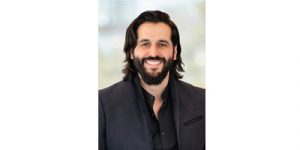 Texas-based general contracting firm Skiles Group has appointed Keyan Zendy as its new chief executive officer (CEO).
With almost 20 years of construction experience, Zandy joined Skiles Group in 2014. During his tenure, he guided the firm through the mapping and documentation of all company processes and crafted a comprehensive training program to ensure their consistent practice. His contributions further include extensive technology exploration and integration across the enterprise; revamping Skiles Group's hiring and retention approaches; and developing new strategies around client acquisition and business development to both increase and diversify market share.
Additionally, Zandy spearheaded the creation of the crisis management app Smart Safety, which issues emergency communication alerts within the designated boundaries of construction jobsites. The app has been implemented by Skiles Group and many other construction management firms across the country.
Zandy holds a bachelor's degree from the College of Architecture at Texas A&M University. He is also a current core team member of the Lean Construction Institute's (LCI) Dallas/Fort Worth Community of Practice and is regularly asked to speak at different industry events.
Zandy will assume his new leadership role on May 1.